Location
Palmer House Hilton
17 East Monroe Street
Chicago, IL 60603
Description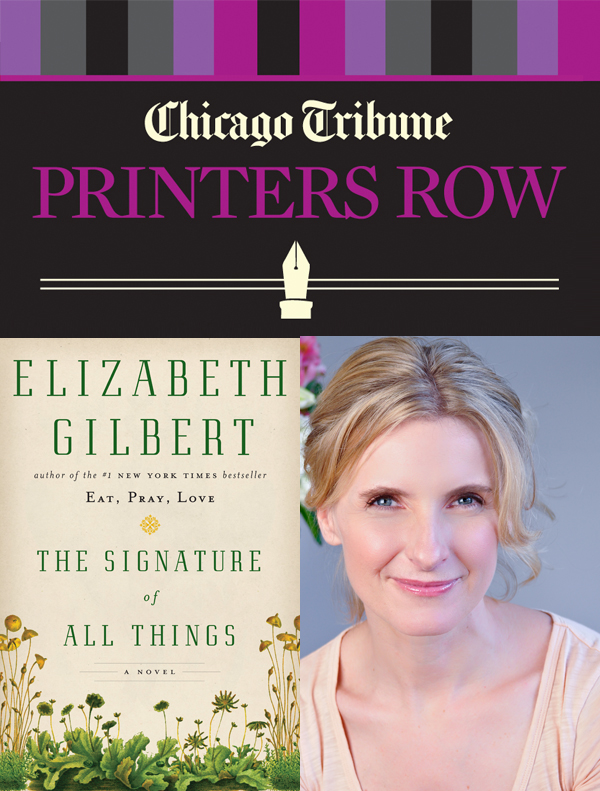 Elizabeth Gilbert, author of "Eat, Pray, Love," will talk about her new novel, "The Signature of All Things" with Chicago Tribune religion reporter Manya Brachear Pashman. It is the story of Alma Whittaker, a young botanist whose careful studies of moss lead her down the path of evolutionary science at the same time she is falling in love with a man whose spirituality and belief in the divine offers alternative explanations for the mechanisms that govern all living things. Spanning much of the 19th century and once again taking us on adventures around the globe with an innately curious, knowledge-seeking heroine, Gilbert brings to life an extraordinary period in human history that saw the emergence of modern science, new perspectives on religion and changing attitudes toward race and class.
7 p.m., Palmer House Hilton, 17 E. Monroe St., Chicago.
$25 ticket, $53 ticket plus copy of "The Signature of All Things" (tickets purchased after September 30)
All books purchased in advance must be picked up on site at the event.
View the official book trailer for "The Signature of All Things" here: http://bit.ly/110juWI
Printers Row Members: Enter the promotional code "FreeTicket" and use your membership number to redeem your free member ticket.