Printers' Ball 2011: IT'S ALIVE!

Friday, July 29, 2011 from 6:00 PM to 11:00 PM (CDT)
Event Details
The Printers' Ball: IT'S ALIVE!
Pre-register first for a chance to receive a Printers' Ball poster by local artist Johnny Sampson!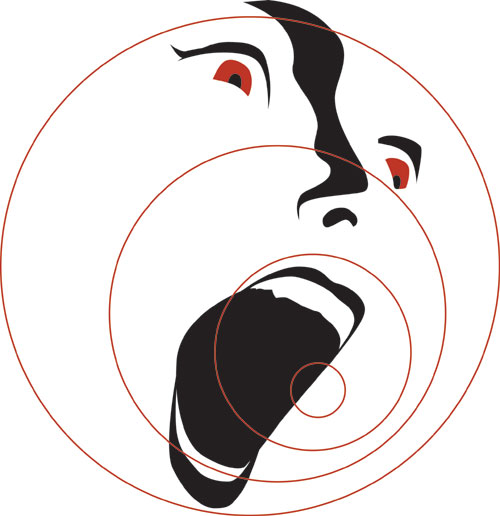 What: 7th Annual Printers' Ball
Where: Ludington Building, Columbia College Chicago, 1104 South Wabash Avenue, one block west of Michigan Avenue
When: Friday, July 29, 2011, 6pm to 11pm
Admission: Free, all ages
Dress: Formal attire not required, costumes encouraged
More information: www.printersball.org - includes details about pre-and post- Printers' Ball events
The Printers' Ball: IT'S ALIVE! is presented by the Poetry Foundation and Poetry magazine with the Center for Book & Paper Arts, the Chicago Underground Library, Columbia College Chicago, and MAKE magazine. The seventh annual event, one of the largest celebrations of literary culture in the country, will take place Friday, July 29, in the historic Luddington Building, free and open to everyone.
This year's Printers' Ball will include a reading by poet, cartoonist, and former Silver Jews frontman David Berman, scheduled for 8:00 PM. Berman's first book of poems is Actual Air (Open City, 1999). As Poetry contributor Cathy Park Hong has said, Berman is "a good gateway drug for that stubborn student who hates poetry."
Berman's reading will be one of many live performances featured at this year's Printers' Ball, which welcomes more than 200 organizations from around the world and more than 2,000 fans of the literary arts. The event will feature Chicago Underground Library's larger-than-life-size Ouija Board and haunting encounters with ghosts of literary past, including Ernest Hemingway, Harriet Monroe, and Nelson Algren. Paul Durica's Pocket Guide to Hell Tours will induct new members to the historical Whitechapel Club, a late-nineteenth-century Chicago press club that gathered journalists for general carousing in quarters connected to crime. Other features include a horrific poem-film by Simone Muench, a literary costume competition, a live video collage by Kathleen Judge of Judgeworks, and a short animated preview of the novel Ghosts by César Aira (New Directions, 2009), created by Susie Kirkwood and Jill Summers with original score by Daniel Knox. Musical guests include Chances Dances, White Mystery, and the Ebirac Project featuring Willie Gomez. Other special guests include Drag City Records, New Directions, Numero Group, and Uncle Fun.
Founded by Poetry magazine and other independent Chicago literary organizations, the Printers' Ball celebrates literary culture by offering thousands of magazines, books, and broadsides free of charge; showcasing live music, readings, and other performances; featuring letterpress, offset, silk-screen, rubber stamping, and paper-making demonstrations; and providing other activities, entertainment, food, and drink—free!
The first 150 people to pre-register at printersball.eventbrite.com and check in at the Printers' Ball pre-registration booth on the eighth floor of the Ludington Building will receive a limited edition "IT'S ALIVE!" Printers' Ball poster by Johnny Sampson.
Select Printers' Ball Features:
Uncle Fun goodie bags to the first 50 attendees.
Silver Tongue tote bags by Susie Kirkwood to the first 250 attendees.
Diorama by Janice Lim.
Poetry reading by David Berman.
Rock 'n' roll music by White Mystery.
Salsa music by An Ebirac Project featuring Willie Gomez.
Live video collage by Judgeworks.
Larger-than-life-size Ouija Board by Chicago Underground Library. Guests are invited to contact the spirits of larger-than-life authors using their larger-than-life Oujia Board. Join medium Seth Dodson and some of Chicago's finest comedians, and put your back into waking the dead with a planchette the size of a coffee table. Special appearances from the spirits of Ernest Hemingway, Harriet Monroe, Nelson Algren, and more.
The Whitechapel Club by Pocket Guide to Hell. Taking its name from Jack the Ripper's London haunt, the Whitechapel Club was a Chicago press club in the 1890s that gathered Chicago journalists for drinking, singing, storytelling, and general carousing in quarters connected to crime. Pocket Guide to Hell brings the Whitechapel Club back to life as an interactive full-scale installation and performance. New members will be inducted, esoteric rituals performed, and the morbid and macabre from Chicago's past will rise once more to the surface.
A short animated preview of the novel Ghosts by César Aira; animation by Susie Kirkwood and Jill Summers, original score by Daniel Knox.
Where a Blade Becomes Horizon by Simone Muench. Muench's poem-film, or cinematic poem, uses juxtaposed footage of numerous horror films superimposed with a patchwork of various poetic texts and music.
"Reading Experiment in Progress": An interactive performance and mini-reading of Jennifer Karmin's text-sound epic Aaaaaaaaaaalice.
Hidden glow-in-the-dark buttons by Susie Kirkwood.
THE WORLD AS TEXT, a summer reading room and exhibition crafted out of re-purposed furniture to amplify connections between the action of reading and the activity of performance and featuring over 75 contemporary artist's books, zines, exhibition catalogs, and alternative publications.
Rubber stamping by Stampland.
Chicago's historical literary characters come back to life, courtesy of the City of Chicago's Publishing Industry Programs. Characters like Harriet Monroe, Mike Royko, and Gwendolyn Brooks offer inspiration, advice, wisdom, recitations, and autographs.
A literary costume competition, from the City of Chicago's Publishing Industry Programs. Attendees can dress as their favorite author or literary character and win fabulous literary prizes at the Publishing Industry Programs table. More information available at ChicagoPublishes.com.
Knee-Jerk magazine's Inner Literary Monsters.
Button-O-Matic by Busy Beaver Button Co.
Frankenzine by Chicago Zine Fest.
Button making on demand by Open Books.
Zombie face painting.
Photo booth by Glitter Guts.
Free beer and food.
Ratso!
Special thanks to Printers' Ball organizers Mairead Case, Sarah Dodson, John Freyer, Susie Kirkwood, April Sheridan, Jill Summers, and Nell Taylor.
When & Where

Ludington Building
Columbia College Chicago
1104 South Wabash Avenue
Chicago, IL 60605


Friday, July 29, 2011 from 6:00 PM to 11:00 PM (CDT)
Add to my calendar
Organizer
The Poetry Foundation, publisher of Poetry magazine, is an independent literary organization committed to a vigorous presence for poetry in our culture. It exists to discover and celebrate the best poetry and to place it before the largest possible audience. The Poetry Foundation seeks to be a leader in shaping a receptive climate for poetry by developing new audiences, creating new avenues for delivery, and encouraging new kinds of poetry through innovative partnerships, prizes, and programs. Opened to the public in June 2011, the Poetry Foundation building in Chicago provides new space for the Foundation's extensive roster of public programs and events. It also houses a public garden, a library, and an exhibition gallery, as well as the offices of the Poetry Foundation and Poetry magazine. For more information, please visit www.poetryfoundation.org.