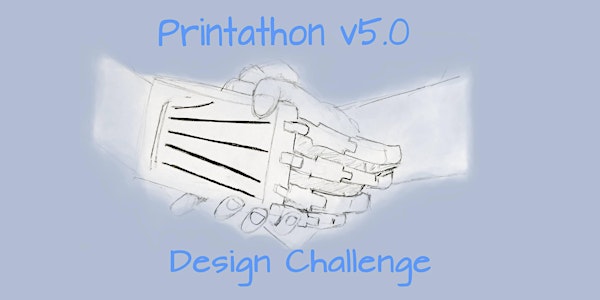 Printathon v5.0 Design Challenge 2018
When and where
Location
Farber Library Mezzanine 415 South Street Waltham, MA 02453
Description
On the weekend of Saturday March 17th , Brandeis will hold its fifth annual Printathon, a 24-hour hack-event in which teams from educational institutions gather and compete to design and pitch a 3D-printed creation.
This year, Deis3D and the MakerLab are partnering with the Brandeis International Business School to co-sponsor a Waltham community facing "Social Design Challenge on Disequity". This year, we are sourcing our hack-challenges from the 30 or so nonprofits local to Waltham. Instead of having a single hackathon challenge, our event theme will fuse digital fabrication & social impact to work on real world solutions.
At the start of the Hackathon, students from "BUS-295C: Field Projects: Consulting in Social Innovation Impact", who have spent the last semester embedded in the boardrooms of 20 Waltham nonprofit companies, will pitch challenges sourced directly from those companies. Each hackathon team will chose a design challenge they find compelling to focus on.
On Sunday March 18th at noon, a panel of judges including community activists, technology specialists and educators will judge the project pitches on how well they satisfy the needs of the non-profit, as well as on Complexity, Creativity, Originality, the 3D Printed Component, Adherence to the Challenge, and a Popular Vote.
Open to the public from noon-3pm Sunday March 18th for the judging and closing ceremonies in the Farber Library Mezzanine!
Printathon Event Website
Deis3D - Brandeis 3D Printing Club Website
Brandeis MakerLab Website