Description
Spend time with Storybook Princesses at the Princess Royal Celebration Party held during the Ultimate Show for Women and Girls on April 20 & 21 - Pinecrest Event Center. Get your photo taken with six princesses, Enjoy delicious finger food and refreshing beverages. Interact with the beautiful princesses. Leave with a princess goody bag.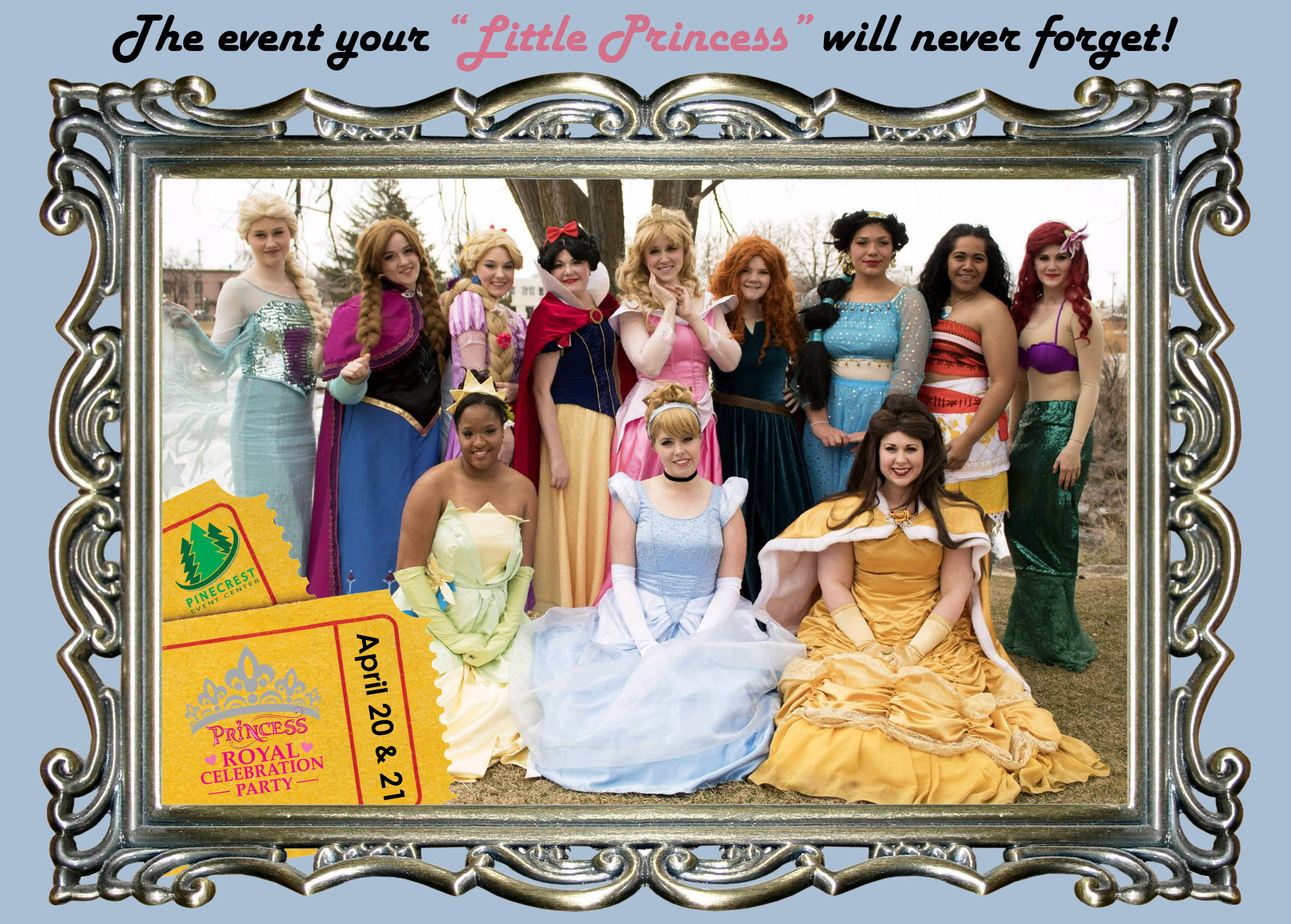 Chose from the group of princesses that you would like to celebrate with:
Royal Enchanted Princesses: Frog Princess, Brave Princess, Rapunzel, Frost Sisters & Island Princess
Royal Court Princesses: Snow White, Sleeping Beauty, Cinderella, Mermaid Princess, Enchanted Rose Princess & Arabian Princess.
Chose from special packages:
General Ticket: ($40) Ticket for one child to Princess Party (ALL Princesses under 10 years old require a $10 adult escort ticket - Adults can escort up to three (3) princesses each.)
VIP Royal Treatment: ($90) No more available.
Diamond Package Add-on: ($25) No more available.