Princess Ball 2015 benefiting Florida Hospital for Children

Saturday, April 25, 2015 from 6:00 PM to 9:00 PM (EDT)
Event Details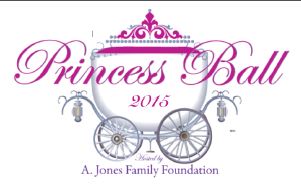 benefiting

Saturday, April 25, 2015 is the Princess Ball ... This magical night highlights the positive relationships between father and daughter. This year, the A. Jones Family Foundation will be hosting the Princess Ball, and proceeds from this event will support the programs of Florida Hospital for Children.
Held at the Orlando Marriott World Center, this event features entertainment from the Orlando Magic Dancers, pageant winners, along with food, photo booth, face painting, carriage rides, silent auction, professional photography, and of course, many of the Princesses from our favorite fairy tale stories. A major highlight of the evening is the elegant silent auction that features fine art, jewelry, theme park tickets, golf outings, spa retreats, weekend getaways, unique entertainment experiences, and other exciting items.
Proceeds from this event go directly to support Florida Hospital for Children which offers expert,
comprehensive care in a world-class setting. Their dedicated pediatric programs are some of the very best in the nation, backed by legendary service and commitment to children's health and healing. In addition to their team of medical care specialists, they have over 100 pediatric sub-specialists who care specifically for the unique medical and surgical needs of children, and treat over 100,000 children every year. At Florida Hospital for Children, the future of medical care for the community's children is being shaped into something extraordinary. They have created a place where technology meets healthcare in an exclusive way designed for the needs of families. Together with partners, they hold the future of health and healing for our children.
 For more information about the Princess Ball or to discuss a sponsorship package, please call Adrianne Christy at 407-375-0400 or email her at stableorganics@gmail.com. 
 Thank you for your time and generous consideration.
 With sincerest thanks,
Andrew John Jones, Esq.
Event Chair, Princess Ball
A. Jones Family Foundation, Inc.

 A COPY OF THE OFFICIAL REGISTRATION AND FINANCIAL INFORMATION MAY BE OBTAINED FROM THE DIVISION OF CONSUMER SERVICES BY CALLING TOLL-FREE (800) 435-7582, WITHIN THE STATE.  REGISTRATION DOES NOT IMPLY ENDORSEMENT, APPROVAL, OR RECOMMENDATION BY THE STATE.
When & Where

Orlando Marriott World Center
8701 World Center Drive
Orlando, FL 32821


Saturday, April 25, 2015 from 6:00 PM to 9:00 PM (EDT)
Add to my calendar
Organizer
A. Jones Family Foundation
Mission Statement
Our mission is to do great things for the families around us while strengthening the love and bonds they have for one another.
Our Promise To You
To ensure this philanthropy merits the respect and trust of the general public, and that supporters, donors and prospective donors can have full confidence in the non-for-profit organizations and causes that they are asked to support, we declare that all supporters have these rights:
I. To be informed of the organization's mission, of the way the organization intends to used donated resources, and of its capacity to use donations effectively for their intended purposes.
II. To be informed of the identity of those serving on the organization's governing board, and to expect the board to exercise prudent judgment in its stewardship responsibilities.
III. To have access to the organization's most recent financial statements (found at www.IRS.gov).
IV. To be assured that their gifts will be used for the purposes for which they are given.
V. To receive appropriate acknowledgement and recognition.
VI. To be assured that information about their donation is handled with respect and with confidentiality to the extent provided by the law.
VII. To expect that all relationships with individuals representing organizations of interest to the donor will be professional in nature.
VIII. To be informed whether those seeking donations are volunteers, Board members or hired solicitors.
IX. To have the opportunity for their names to be deleted from mailing lists that an organization may intend to share.
X. To feel free to ask questions when making a donation and to receive prompt, truthful and forthright answers.
Princess Ball 2015 benefiting Florida Hospital for Children