About this event
Online sales have closed. $20 at the Door to enter.
★ The Prince and MJ Experience is a dance party & gathering of Prince and Michael Jackson fans with DJ Marco from Philly spinning album cuts, b-sides, un-released tracks, remixes, 12" versions and the hits from the two artists as well as songs by ancillary acts.
★ DROM - 85 Avenue A
New York City, NY 10009
(East Village / Alphabet City)
21+ with Valid ID
ALL TICKET SALES ARE FINAL. No refunds or exchanges.
★ Collectively, Prince and Michael Jackson helped define the early-'80s era of MTV, revolutionized both R&B and popular music, and influenced thousands of musicians worldwide. This party pays tribute to two of the greatest artists of our time. The music is far from the only thing happening at this party, there's theme dancing, a face-off between guests repping The Purple One or The King of Pop, and much, much more. This is the perfect night out to lounge with your friends, make some new friends, dance and have the time of your life.
★ ABOUT DJ MARCO: Marco Rosario has hosted and thrown numerous 90s parties along the east coast. Aside from providing tons of energy into every event he does, his musical knowledge and background makes for an incredible and eclectic mix for All That 90s Party. From the crowd interactions to making musical memories for every party goer, DJ Marco looks to provide the soundtrack for your experience whenever the opportunity presents itself.
★ NOTE: Created by fans for fans. The PR+MJ Experience is meant to celebrate the music of two of the biggest pop cultural icons of our generation. It is done with love and mutual respect for both artists. The Estate of Prince Rogers Nelson and the estate of Michael Joseph Jackson is not affiliated, associated, or connected with The PR+MJ Experience, nor has it endorsed or sponsored The PR+MJ Experience. Further, the Estate of Prince Rogers Nelson and the Estate of Michael Joseph Jackson has not licensed any of its intellectual property to the producers, advertisers or directors of The PR+MJ Experience.
________________________
COVID-19 has been declared a worldwide pandemic by the World Health Organization and is extremely contagious and is believed to be spread mainly from person to person contact. By entering the venue and or/event, you acknowledge the contagious nature of COVID-19 and voluntarily assume the risk that you may be exposed to or infected by COVID-19 and that such exposure or infection may result in personal injury, illness, permanent disability, and death.
The attendee will agree to assume all of the foregoing risks and accept sole responsibility for any injury, illness, damage, loss, claim, liability, or expenses of any kind ("Claims"), that you may experience or incur, and hereby release, covenant to to sue, discharge, and hold harmless the venue, event promoters, vendors, and each of their respective parents, members, partners, affiliates, divisions, subsidiaries, and landlords and their respective officers, directors, and employees from Claims of any kind arising out of or relating thereto.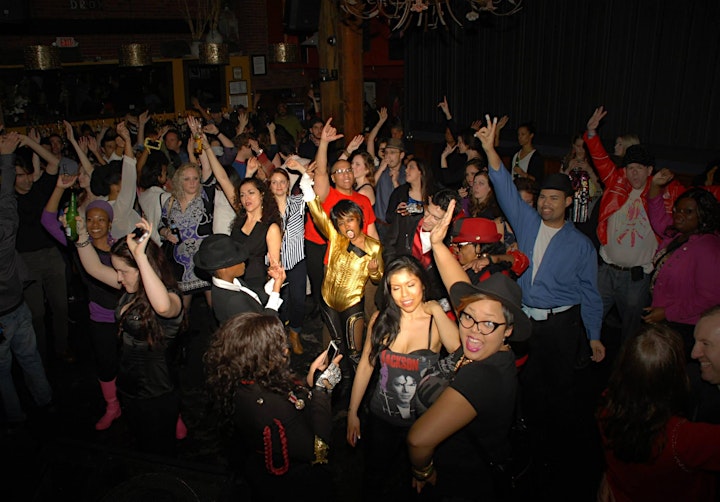 Organizer of Prince & MJ Exp ★ $20 at the Door