Description
June 7, 2020 will mark the "62nd" birth anniversary of "His Royal Badness". On June 7, 2016, "PRINCE DAY" was proclaimed in the city of Houston, TX and is celebrated annually; visit PrinceDayHOU.com.

~ 20TWENTY | A ROYAL TRIBUTE 2 PRINCE ~
2020 will mark the 10th anniversary of "20Ten", the 35th studio album released by PRINCE, which was produced, arranged, composed, and performed by Prince with minimal inclusion of others! Prince revealed the name of the album when receiving a lifetime achievement award at the 2010 BET Awards in June of that same year. He stated he chose the title because, "I just think it's a year that really matters. These are very trying times." He considered the album a personal diary of the year. Prince released 20Ten exclusively as a free CD add-on to numerous European newspapers. All in all, over 2.5 million copies were distributed. Prince stated that this method of releasing the album was "the best way to go...no charts, no internet piracy and no stress". Prince Day Houston 20Twenty will pay homage to this phenomenal creation and its unique influence. (click images)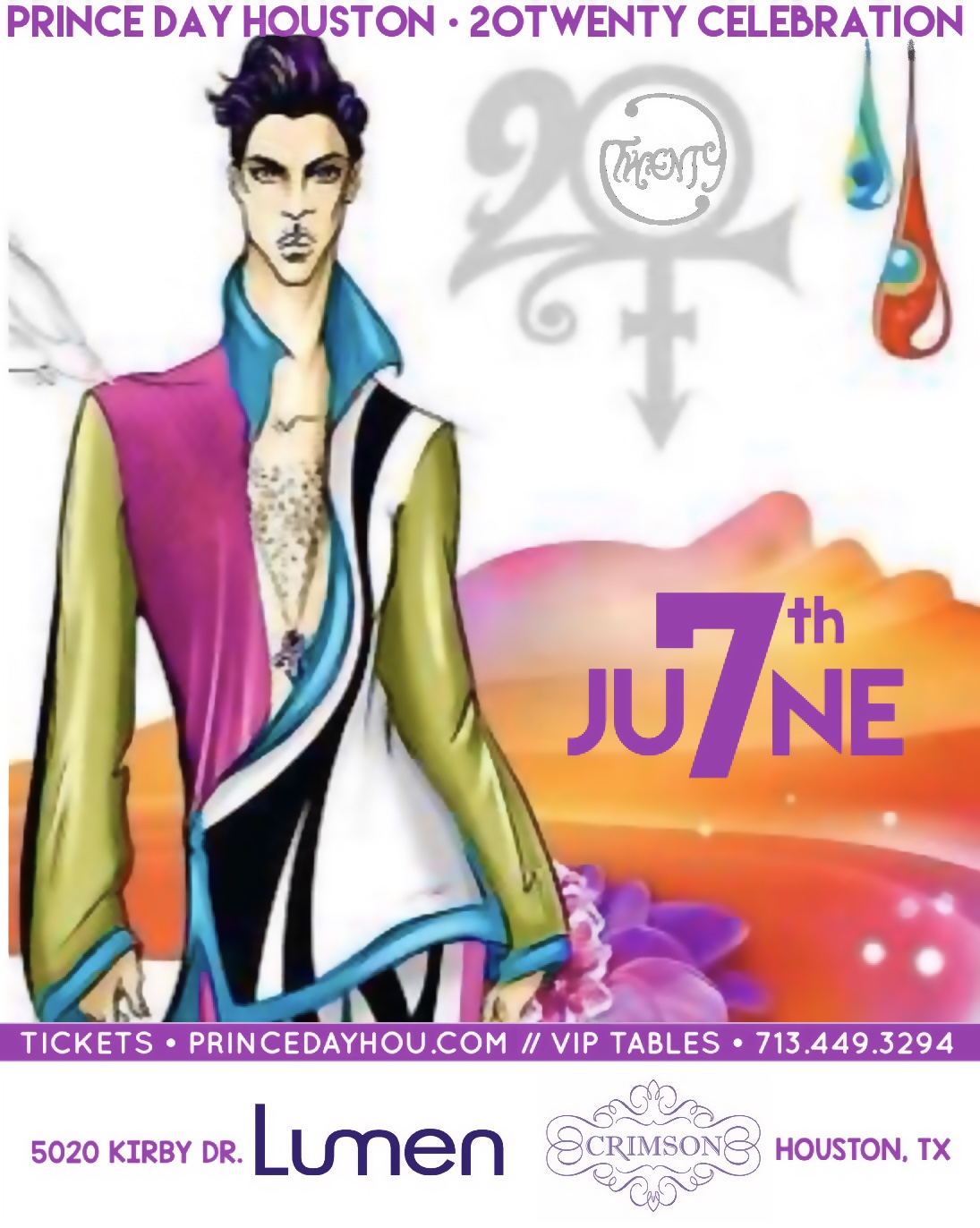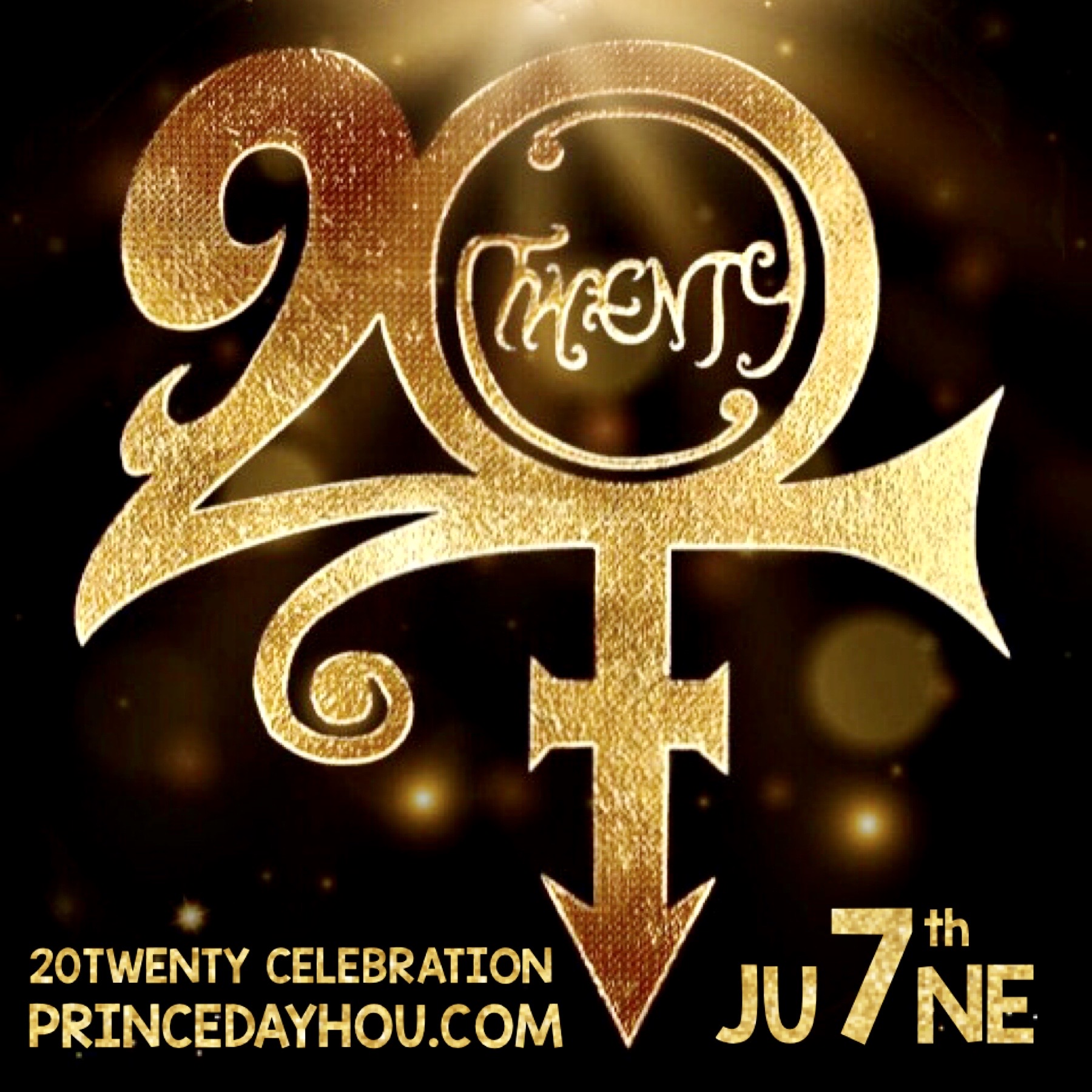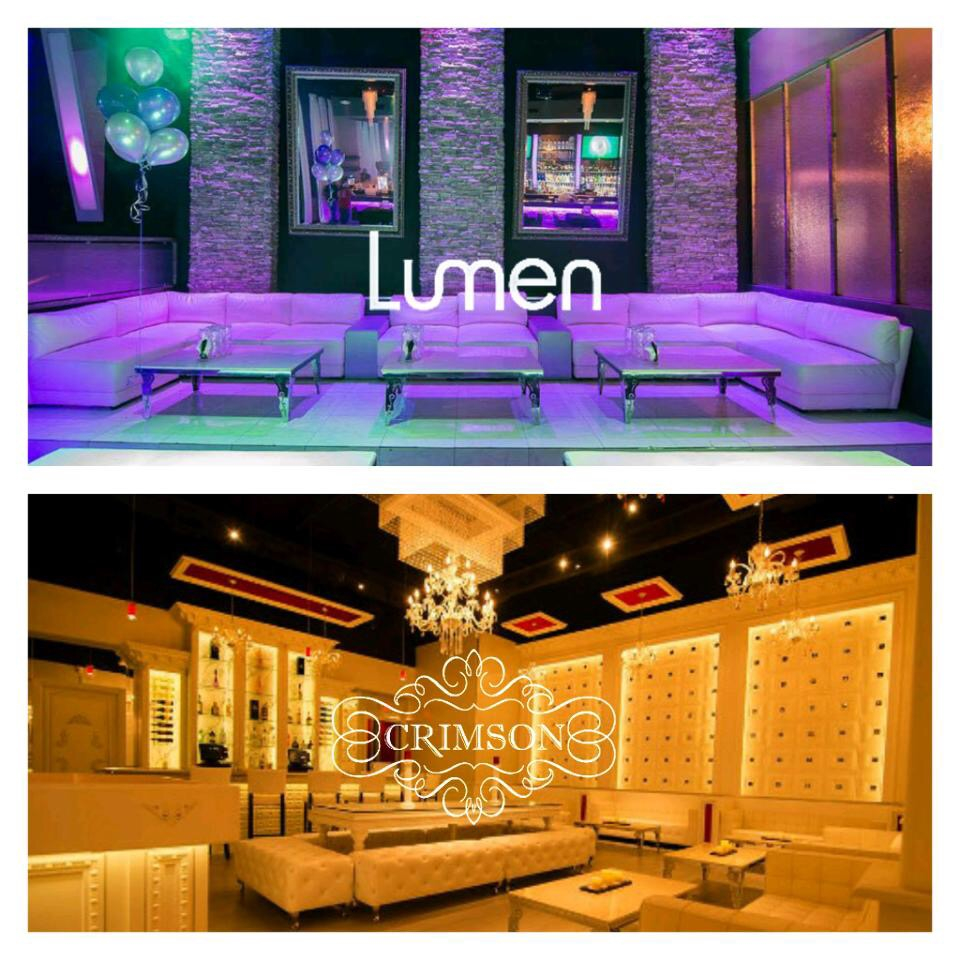 This artistic extravaganza will take place at the amazingly-beautiful LUMEN ULTRA Lounge / CRIMSON VIP Lounge located in the West University/Upper Kirby area of Houston, TX (5020 Kirby Dr.) and is a celebration of the LIFE, MUSIC & LEGACY of Prince featuring some of the most talented artists in the city who come together to celebrate this iconic genius. Party-goers will enjoy video footage, themed drink specials, music interactive, art displays, keepsakes, face/body painting, henna, LIVE music, delicious culinary creations, including a VIP pancake breakfast + some of Houston's HOTTEST DJ's and MORE!! VALET parking will be availabe for a fee, as well as parking along the public street. I ask that you please observe the "No Parking" zones, as the venue/promotion team will not be responsible for any parking citations/towing fees assessed. Thanks! UBER/LYFT, park-n-ride services are strongly suggested. THIS WILL be another night to remember. See you there!!
RSVP NOW FOR FREE ENTRY: https://PrinceDayHOU2020.eventbrite.com

+++ SPECIAL GUEST | TBA +++
NOTE: In the spirit of Prince, a portion of the proceeds from this event will benefit Yes We Code | Visit YesWeCode.org AND PRN Alumni Foundation, "Ensuring Prince's generous philanthropy remains ongoing...continuing a legendary purpose." | Visit: PRNAlumni.org. Your genereous donations are needed and very much appreciated to further these causes. Thank you in advance (click images).
~ 20TWENTY | A ROYAL TRIBUTE 2 PRINCE ~
#PDHou20Twenty Celebration

featuring...
"VIDEO SHOWCASE" | Happy Hour

"PAINTING OF A PRINCE"...Paint Party Social + VIP Glam Art Exhibit by artist Maya Imani Watson
"PURPLE INTERACTIVE"...Deep Purple Concord Jamz w/ Peter V.
"L!VE MUSIC EXPOSE"...Spooky Electric Sound
"THE DANCE ELECTRIC"...DJ Dance Party w/ Def Jam Blaster

Culinary Creations + Houston Mobile Henna + ABC Body Art Painting + Caricatures by SamIAm + MORE!!
+++ Prince Day Houston Founder | Creative Director: Craig "C.A." Alexander +++
FOR VIP RESERVATIONS & MORE INFO...CALL/TEXT 713.449.3294.
.: SOCIAL MEDIA :.

FB Group: PRINCE DAY HOU
Twitter: @PrinceDayHOU
IG: @PrinceDayHOUSTON
WorldWide Web: www.PrinceDayHOU.com
PEACE AND B WILD.
DISCLAMER: "The Estate of Prince Rogers Nelson is not affiliated, associated or connected with 'Prince Day Houston', nor has it endorsed or sponsored 'Prince Day Houston'. Further, the Estate of Prince Rogers Nelson has not licensed any of its intellectual property to the producers, advertisers or directors of 'Prince Day Houston'."