Location
Angeles Crest Creamery
19830 Big Pines Highway
Valyermo, CA 93563
Refund policy
Contact the organizer to request a refund.
Eventbrite's fee is nonrefundable.
Spend a day in the beautiful local mountains and learn how to make traditional wines using wild yeast.
About this event
Let's go back in time and rediscover the simplicity of wild fermentation and making simple but delicious boozy drinks. And you really don't need any special equipment, simple jars or bottles will do.
It's really not that complex and with just a bit of yeast, a sugar source and a few days you can create delicious boozy concoctions our ancestors would have enjoyed. In fact, when I was working with local Michelin stars restaurants, I used to make those drinks for cooking, creating sauces but also pairing with the food that was being served. It's also fantastic if you want to create truly unique cocktails that are a representation of the land.
The amount of creativity is infinite, you can ferment a mix or specific fruits/berries then add spices and herbs to the process. Your ingredients can be purchased at the store or local farmer's market but if you are a wildcrafter, it is part of exploring the true local flavors of your environment.
So join me for this fascinating workshop! You will learn:
- Basic method of making such wines
- Which ingredients can be used
- Harvesting wild yeast
- Regulating the amount of alcohol
- Adding spices and herbs
- Sources of sugar you can use
And much more!
We'll do two main projects during the workshop: A traditional elderberry wine and a simple prickly pears wine.
The workshop is based on my bestselling book "The Wildcrafting Brewer" available on amazon and other bookstores.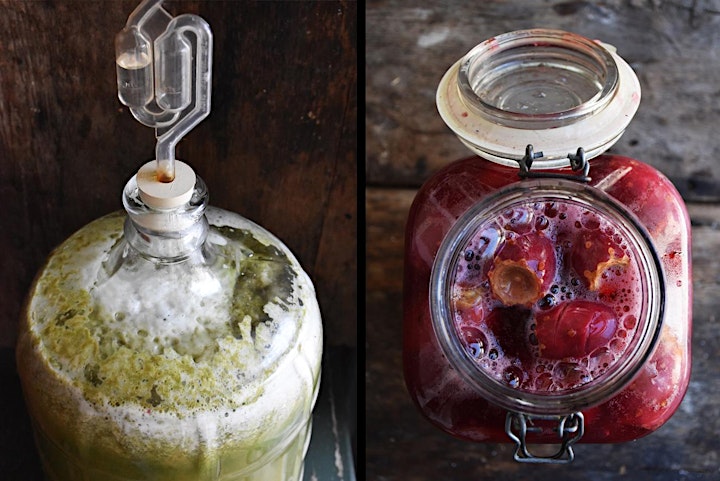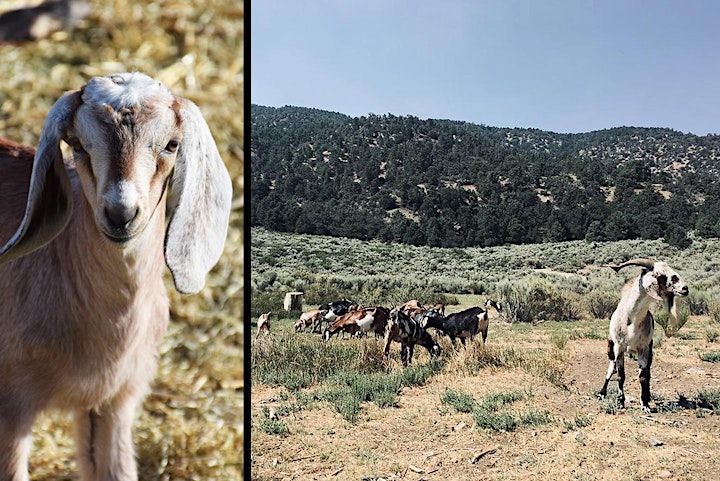 LOCATION:
The workshop is taking place at Angeles Crest Creamery in my pottery and wild food research studio. We can be setup outside in the garden or inside depending on the weather. Angeles Crest Creamery is a beautiful 70-acre goat ranch in the San Gabriel Mountains just 90 minutes from LA and 13 miles to Wrightwood.
The actual fermentation workshop is from 10:30 AM to around 1 PM (maybe a tad more) but you're welcome to hang around, if it's not too hot we can go visit the goat farm or you can drive to the nearby town of Wrightwood.
I'll have some interesting snacks but bring your own food. I'll have water and interesting boozy beverages.
My Instagram is:
www.instagram.com/pascalbaudar/
NOTE: THE MAP IS SLIGHTLY INCORRECT - Keep driving (around 400 yards) until you reach the Mile High Cafe. I'll be there to welcome you and show you where to park.