Description
PLEASE PURCHASE TICKETS FOR THE OPENING PARTY ON THE MAIN EVENT PRIMER TICKET PAGE NOT HERE.
Select "Opening Night @ Parisoma" in the Ticket menu.




Not attending PRIMER? or still undecided? Come to the PRIMER opening party on Friday night at Parisoma and hear two lightning talks and meet the conference speakers and workshop facilitators!
Shedule of the night:
6:00om doors open for snacks and refreshments. Pre registration will be available for all those attending the PRIMER Conference.
6:45pm Introductions
6:50pm First lightning talk by Joseph Kappes
7:05pm Second lightning talk by J.Paul Neely

7:20pm A meet and greet with some of the speakers that will take the stage on Saturday at PRIMER
7:50 Hangaround for networking and getting to know your peers ready for the main event.
///Tickets for this event are for the opening party only. Admission will not gain you access to the conference or any workshops. You must purchase a conference ticket separately.///
If you have your PRIMER ticket already then you will receive a free registration code via email to this opening party!
Lightning Talks by: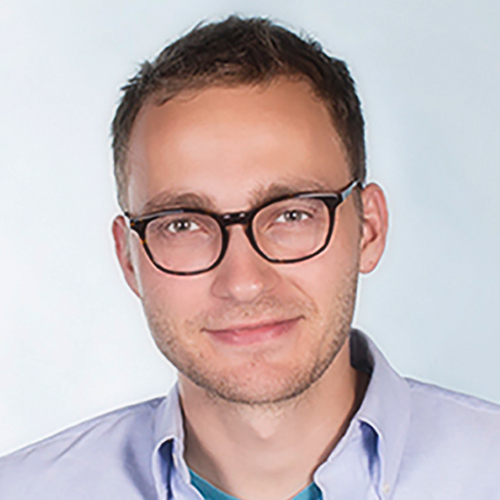 Joseph Kappes // Interaction Designer, Cooper who will be talking about Artists as Service Designers
Joseph Kappes is an interaction designer at Cooper. He studied design at Carnegie Mellon, and before that taught classes in literature and popular culture as a graduate student at Syracuse University. Joe is interested in exploring the ways that we can make theory practical and bring it into everyday use.
Artist as Service Designers
"While many artists work in a space adjacent to product design, shaping material things to express meaning rather than to provide utility, I am interested in examining artists who work similarly on the fringes of service design. Specifically, my talk will focus on three artists, Marina Abromovic, Dominic Wilcox and Jenny Odell, each of whom have created artworks that we can also consider services. Their artworks challenge our frameworks for creating services, offer experimental value exchanges, and provide us with a classic speculative design prompt: are these kinds of services part of a preferable future?
Marina Abromovic famously sat face to face with individuals for 8 hours straight each day for three months in her piece, The Artist Is Present, evoking unexpected and often intense emotions from participants. While Abromovic's work is an important piece of performance art, I would argue that we can also see it as an important piece of service design. From a service design perspective, we can ask what kind of value did Abromovic provide to participants? People reported extreme emotions sitting with the artist, but it was also a moment for them to be on stage. One can imagine any number of speculative services springing from this one simple but intense service that Abromovic created. It suggests services that tend to people emotionally in ways that we currently have a very hard time describing and services that put people in what Abromovic describes as a "charismatic space.""
Odell and Wilcox's work take less interpretation to be understood as services. Wilcox, in particular, created a service to turn children's whimsical, sketched inventions into a reality. Wilcox's project, Inventors!, yields amazing expressive art objects, but also provides a utility by empowering children with creative confidence. Odell created the Bureau of Suspended Objects, which takes unwanted or trash objects and carefully dissects the different factors that have shaped its identity. Together, these artists show us where the line between art and service is most thin. Odell provides a service that echoes services that already exist, her project feels at times like a more intimate Antiques Roadshow. Unlike Roadshow, however, her final goal is not to indicate the monetary value of an object, but to understand its invisible history and social context.
Thinking about these art projects as services puts into perspective the limitations of our current service design practice and what values we see fit to exchange through services. I am curious to ask if we could have created services like these using the tools that we have now. If the answer is no, why not? What kind of research would have led somebody to design The Artist Is Present service? More abstractly, it also asks the question, what is the difference between a service that generates meaning and one that generates utility."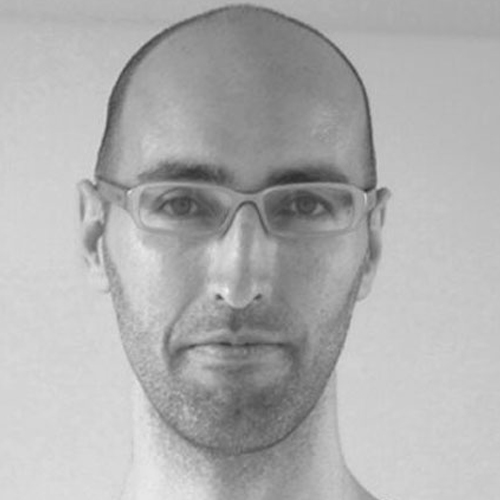 J Paul Neeley
J. Paul Neeley is a service and speculative designer exploring the social, cultural, and ethical implications of emerging technologies, with recent projects on happiness, healthcare, future mobility, and issues of complexity and computational irreducibility in design and business. He is consults in service & speculative design at Neeley Worldwide with clients like Moovel and the Policy Lab UK, and is a visiting lecturer in Service Design at the Royal College of Art. He has worked previously as a service designer at Mayo Clinic Center for Innovation and researcher at Unilever. He hold a Masters in Design Interactions from the Royal College of Art in London and a Bachelors in Communication Studies and Economics from Northwestern University.
nightnight.みんな Putting the web to sleep.
nightnight.みんな (みんな is Japanese for "everyone") is a simple speculative design project that allows you to put your website to sleep at bedtime, encouraging your users to go to bed, better supporting their health, wellbeing, and happiness.
As technology creators we tend to build websites that delight, engage, inform, and optimize for profit. Unfortunately, sometimes the "success" of the experience can also hurt the people that use these websites, and negatively impact other aspects of their lives, like their finances, relationships, and health.
One of these negative impacts of websites is when their use gets in the way of people's sleep. Sleep debt is a major problem in the western world, and has a lot of negative global health impacts. Helping others get enough sleep is one of the best things you can do to improve their quality of life.
By putting your website to sleep at bedtime with night night we can do our part to improve the lives of people that use our websites. And by taking universal responsibility for the impact of your website on others, we are taking a small step to improve the world we live in.
This talk will look at the background research, development, and public reaction to nightnight.みんな, explore the idea of universal responsibility for human health, and discuss how speculative design can make change possible by reaching outside of the traditional healthcare ecosystem to disrupt thinking about health.
///////////// After the talks there will be a meet and greet of selected conference speakers /////////////


// Some food and beverages will be available //
Doors open at 6pm
See schedule for more details

Want to sponsor PRIMER? Contact us
Follow us on Twitter @futures_deisgn
Join the Facebook Group