A masterclass to help you develop a high performance mindset, structured with evidence based techniques used by high performing leaders.
About this Event
Who Should Attend?
Our Prime Your Mind Masterclass is for you if you can relate to any of the following:
You want to find out how great leaders develop and maintain their own high performance edge and mindset.
As an entrepreneur, professional or executive, you may identify as a high-performer already yet you know that the way you're living and working isn't as optimal as it could be.
You want to learn how to increase your happiness, fulfilment and performance levels with science based micro-strategies.
You believe you have a hidden gear, yet are unsure how to access it. Further, you have an inner feeling you can do more than you are currently doing.
You may be struggling to balance your professional goals with your family life, health and/or internal wellbeing.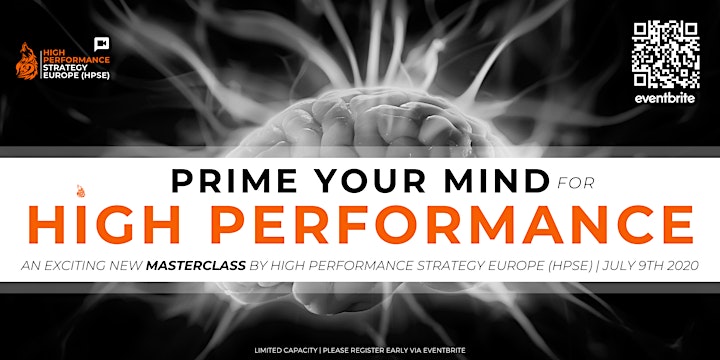 Prime Your Mind Content:
Our content will be blended in delivery. That means you'll get the cutting edge, science based research, compounded by our own experience working on a personal level with Prime Ministers, Presidents and high performing CEOs across five continents.
In this first section of Prime Your Mind you'll learn about what happens in the brain to invoke the Flow State.
We'll share the micro-strategies that we use with our clients, that science tells us can help retrain your brain for this state of optimal performance and consciousness.
In section two of Prime Your Mind you'll be introduced to non-negotiable habits that science says every high performing leader needs to achieve an optimised mindset for success.
This segment of the masterclass will advocate a strengths based approach to human flourishing and double down on the implementable markers of psychological well-being.
Blending in with section 1 and 2, in the third section of Prime Your Mind, we will delve into 3 sub-categories that are characteristic of The High Performance Mindset: Grit, Deliberate Practice and Emotional Intelligence.
We'll show you how to develop a 'Gritty' approach to High Performance combined with the science of deliberate practice.
Finally, we will highlight how high performers harness the power of empathy and emotional intelligence for long term, consistent success.
Commitment is where the magic happens and in this short and final section of our masterclass, we will introduce you to a number of tactics and techniques that can help you move the needle the most in creating an abundant, values based, high performance mindset.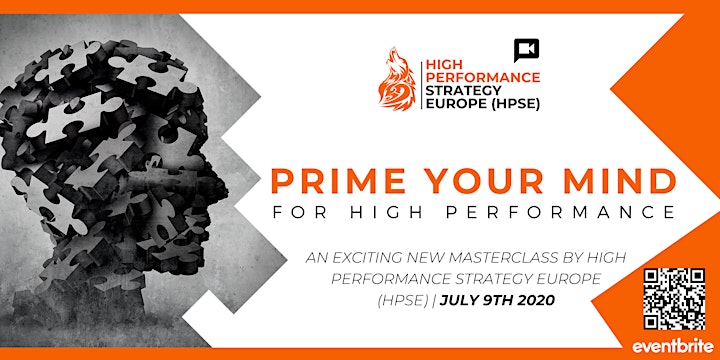 Why Attend This Masterclass? | The Benefits
You will become familiar with the techniques great CEOs use to harness emotional intelligence, resilience and high performance.
You will understand the benefit of attaining a high performance mindset and take a significant step toward performing at your best.
You will learn to harness the power of Positive Psychology to bolster happiness levels, heighten focus and increase personal fulfilment.
You will learn how to work with your top 5 signature strengths together with methods to develop each of them.
You will learn how to bolster happiness levels, heighten focus and increase your personal fulfilment.
You will understand how to guard your mindset when necessary.
You will feel motivated to construct a more meaningful and purposeful life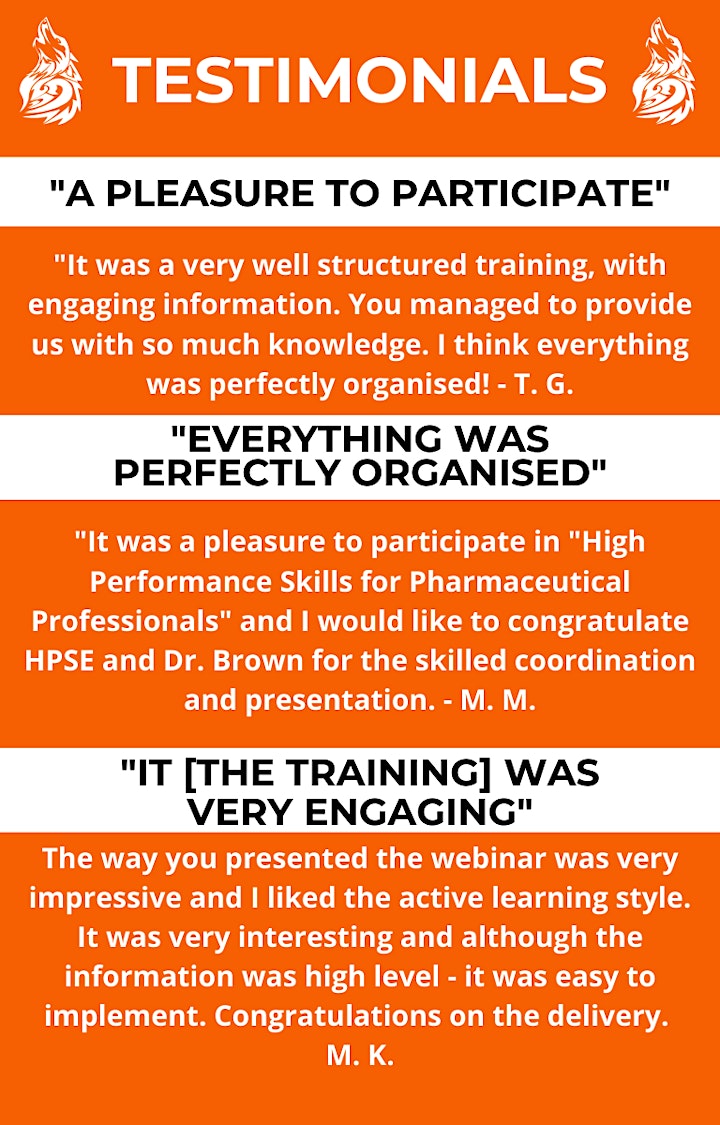 Free Gifts & Post Masterclass Information
You will receive a specially tailored workbook for free, in order to help you implement and integrate the learnings of this masterclass and help shift your mindset in a direction that you would like.
You will receive a personalised Certificate of Completion from High Performance Strategy Europe (HPSE) that can easily be shared on LinkedIn, Facebook or Instagram.
You will be entitled to a 15 minute one-on-one exploratory High Performance Discovery Call designed to establish if and how we can assist you in activating The High Performance Mindset ™
You will further be supported with any questions or concerns for 7 days after: Prime Your Mind.
If you cannot attend the live masterclass, no problem. All registrants will be able to view the on-demand replay at a time of their choosing for up to 48 hours.
About High Performance Strategy Europe (HPSE)
HPSE is a training, specialist events and research company entirely dedicated to understanding the psychology, science and application of how the world's greatest leaders develop and maintain their high performance edge. Through our global network of high performers, we carry out first-hand research on topics relevant to high performance and mindset development, as well as studying the best available data from leading global universities.
Before setting up High Performance Strategy Europe (HPSE), Thomas & Stuart Leamy, worked as nation branding consultants for almost 15 years between them. During that time, their roles involved working hand-in-hand with governments and global leaders like Presidents, Prime Ministers and outstanding CEOs across five continents. As senior Country Directors and specialist consultants, they led and partook in hundreds of personal meetings with some of the world's highest performing and most influential individuals.
Over time, this led to a passion for deconstructing what makes great leaders, great. Thus, High Performance Strategy Europe (HPSE) was born. To read more about us and our core areas of interest, you can visit: www.hpse.eu