Early Shopping | JBF Winter Sale Prime Time Presale
About this event
Even though our lives have paused, our children keep growing!
At JBF, you can get WAY MORE for LESS.
Prime Time shopping allows you to get first dibs BEFORE we open to the public on the best selection of children's cold weather clothing, maternity clothing, infant care items, toys, play equipment, strollers, furniture, books, shoes and more!
Save 50-90% off of retail under one big roof! All items are organized by size and by gender in our spacious shopping environment.
Each Prime Time Pass is valid for one adult admission and is non-refundable once purchased.
Entry time for Wednesday's Presale is 1pm.
Entry time for Friday's Presale (Half Off sale) is 6pm.
We accept cash, VISA, M/C, AMEX and Discover.
We are committed to continuing to provide a shopping environment that is safe, spacious, and sanitary. Please see our Safety Plan here.
We can't wait to see you -- from 6' away -- at the sale! 😷💜
____________________________________________________________________________________
Full Sale Schedule
Wednesday, November 11th
• 9am-9pm - Consignors & Team Members Presale
• 1pm-9pm - Prime Time Shopping - $10 admission
• 3pm-9pm - Community Presale - Free
Thursday, November 12th
• 9am-8pm - Open to the Public - Free with ticket
Friday, November 13th
• 8am entry - Open to the Public At Risk Shopping - very limited capacity - Free
• 9am-8pm (NEW Merchandise Added) - Open to the Public - Free
• 6pm-8pm - Half Price Presale - $10 admission
Saturday, November 14th
• 9am-3pm (Half Price Day) - Open to the Public - Free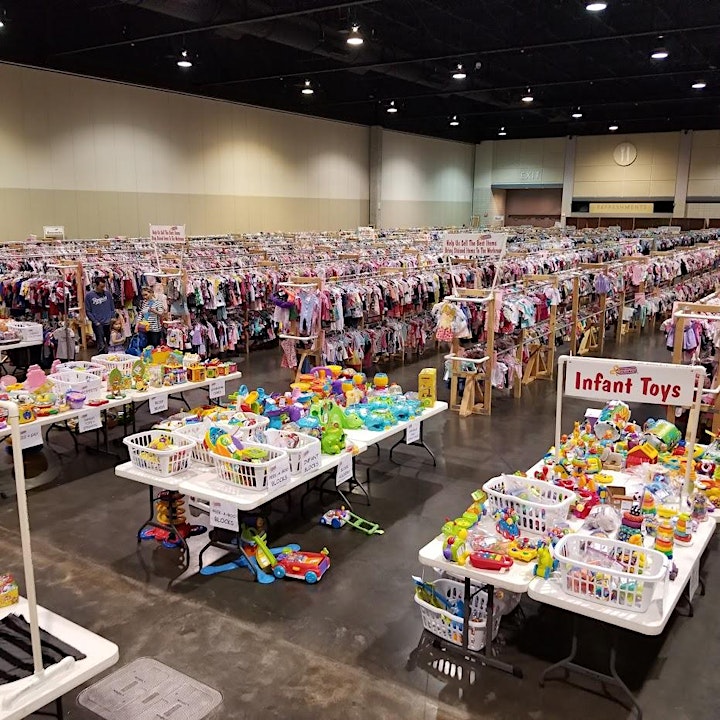 Organizer of Prime Time Shopping | JBF Winter 2020