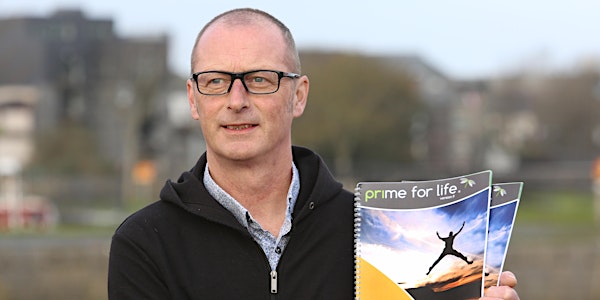 Prime for life (Insights for professionals)
Offering professionals insight into the process of the 10-hour Prime for life (PFL) programme from referral to receiving the certificate.
About this event
During this session, Liam O Loughlin will explain to participants how to book a place on the Prime for life programme and go through the process right up to the individual receiving their certificate of completion.
The session will give an overview of the programme content and the ethos of its delivery, highlighting some of the key concepts and activities within the programme.
There will be time at the end of the session for questions and answers.