About this event
Ashtanga yoga is a system of yoga transmitted to the modern world by Sri K. Pattabhi Jois (1915-2009). This method of yoga involves synchronizing the breath with a progressive series of postures—a process producing intense internal heat and a profuse, purifying sweat that detoxifies muscles and organs. The result is improved circulation, a light and strong body, and a calm mind.
Arminda Ferreira is a yoga teacher following Krishnamacharya and K Pattabhi Bois lineages and teachings, although she has a specific teaching style by weaving and balancing different teachings together and creating harmony in her classes. She's is also an ITEC Masseuse in Soft Tissue practitioner, English and Portuguese Language, teacher. She's ITEC masseuse in Soft Tissue and an English/Portuguese Language teacher. Arminda is always prepared to adapt when facing different situations. Allowing the divine instinct to take over her being and embrace its fruits. She's dedicated to her work and inner growth. Reflecting those qualities towards her students and massage clients. Her classes are tailored to the students level and needs. Arminda Ferreira provides a unique learning experience, fit for all levels. Paying particular attention to the breath, Arminda uses the key of the breath to anchor guests down into the present moment, allowing the buzzing of the mind to slowly quieten whilst the body breaks free of any tension. Her language classes are tailor to each student, attributing dynamic's and engaging topics to the classes. The main goal in all her classes is to the student's leave the class with a better understanding of the topic and gradual improvement in their tasks. Arminda background derives from a creative side, being an event manager in the arts and dance environment she felt overwhelming mentally and physical. Stress levels were high reflecting in a lot of tension in the body and mind. One day her mind was constantly drawn to the yogic teachings and life. It could stop saying to her "follow the yuk path". And from there life for her has been a journey of growth and Self-discovery. When she started her teaching in yoga she encountered Vinyasa Asthanga yoga, following with Hatha yoga. Her favourite classes are anatomy and philosophy, letting asana to complement and apply the teachings received, facing our personality at the mat. From there she got interested in Massage and languages. Taking her skills abroad to the refugee people at the camps in Greece and Serbia. Now, Arminda life is constantly challenged by the unknown, the wonder and the joy bringing a sense of fulfilment. But her goals to share a healthy mind and body techniques, to teach and learn of her students, to offer the means of communications between different background's and cultures, those are strong and embedded in her essence accepting all that life as to offer with contempt and compassion. Her partner is a supporting element in my life, emotionally, technically by producing music to her yoga videos and physically. Her dog and cat are a big fraction of her joy. Her constant studies are her groundedness. https://www.armindyoga.co.uk https://www.facebook.com/Mindyoga23/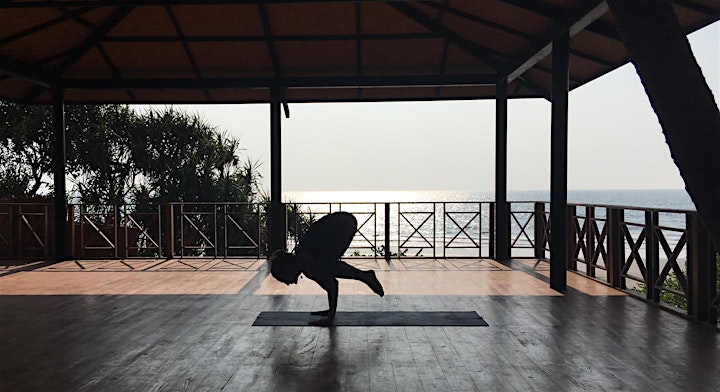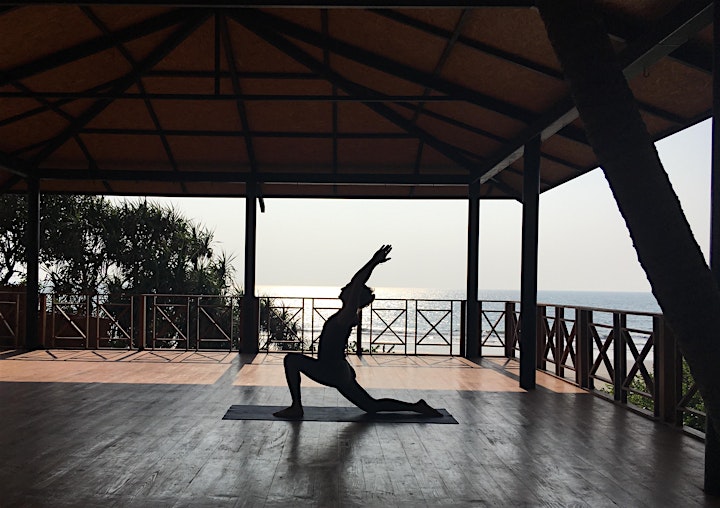 Organizer of Primary Series Ashtanga online yoga classes
Yoga reach out through a interiorised voice with a deep feeling of belonging cultivating a seed of curiosity towards this ancient way of living. This lead me to study yoga in Himalayas yoga valley school in goa finish 200hr Ashtanga vinyasa in March 2018. This same voice continued guiding me through this ancient way of living technique with love, embracing each opportunity to evolve within and out. During this time I've broaden the knowledge in 25hr restorative course with London yoga school, 100hr in structural awareness technique, 50hr in Vinyasa with YogaMazé and 300hr in Hatha yoga with Rishikesh yogapeeth.
The best route to total wellbeing is one that pays equal attention to your physical, mental, and spiritual health. Both our bodies and our minds need nourishment and care if we are to flourish and live rewarding, contented lives. Pain or tension in the musculoskeletal system can lead to depression; similarly stress, anxiety or feelings of hopelessness can cause a vast array of physical symptoms.
For centuries, the great masters of yoga have shown us the enormous benefits of taking a holistic approach to health and wellness. As a teacher fully trained and highly experienced in the traditional Hatha approach, I strive to help my students achieve a sense of balance in their lives, and face every new day with energy and positivity. Whether you are a newcomer to yoga looking to master the basic asanas in a safe and supportive environment, or an experienced practitioner who would like to extend and deepen your practice, I will work with you to help you achieve your goals.
If you are seeking respite from aches and pains – physical or otherwise, I have the skills to design a therapeutic yoga session that will enable to relax and stretch your aching muscles and realign your body. My sessions will also help you to let go of negative thoughts and reach a state of total relaxation. I treat each one of my clients as an individual, designing a bespoke practice to meet their specific requirements – yoga offers an infinite number of options, so your time with me can be strenuous and challenging, or calming and meditative depending on your own needs.
I am passionate about yoga, and believe that regular practice can have a powerfully positive impact. I want to be a force for good in the world, and hope that by sharing my knowledge of this ancient art I can help my clients enjoy better, happier and more fulfilled lives.
If you are looking for a professional yoga teacher who will take real pleasure in helping you to explore your own potential, please get in touch.
armindyoga.co.uk
facebook/Mindyoga23