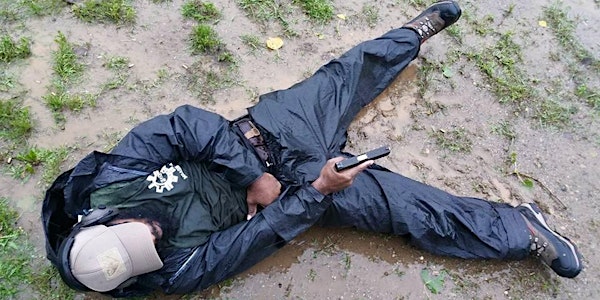 Primary Handgun One Handed Applications
Things are not always optimal and the ability to do single hand manipulations with both hands becomes a must.
Date and time
Saturday, July 29 · 8am - 5pm EDT
Location
Private Range 9280 Feldkamp Road Saline, MI 48176
About this event
Primary Handgun One Handed Applications
Everything is not always optimal. We spend much of our lives in situations where the use of both of our hands is a luxury. In today's violent society being injured is a huge possibility. With our exciting offering of One Handed Application to you will not need to learn these skills while under the stress of life or death.
DMI Performance presents the accumulation of our Handgun Curriculum in this offering. . At this point you will have a firm grasp of the Firearm Safety Rules, Handgun fundamentals, manipulations of various loading techniques, malfunction clearing, linear movements, deliberate movements, multiple target engagements, off axis shooting, alternate firing positions and more.
With Primary Handgun One Handed Applications, our staff, will push students away from their comfort zones and into difficult arena of one handed manipulation with both the right and left hands. Every day we walk around carrying items, children, bags and so on. Perhaps we are injured. Whatever the case may be we may need to be able to employ our handguns one handed if the time calls.
Topics Covered
• Fundamentals of Firearm Safety
• Developing the proper performance driven mindset
• The why and when of single hand shooting
• Fundamentals of Performance Shooting Skills and how they adapt and are applied to single hand shooting
• Introduction of single hand draw mechanics with both hands
• Single hand load and reload mechanics
• Single hand malfunctions and clearing methods
• Atypical shooting positions and effects of using one hand
• Gear set up and carry locations
Students attending Primary Handgun 03 will be required to provide the following
• A DMI certificate of completion from Primary Handgun 2 Day or Concealed Carry 2 Day or an admin approved equivalent or administrivia permission.
• 400 rounds minimum of pistol ammunition
• Holster (no cross draw, or shoulder rigs)
• Eye and ear protection (electronic preferred)
• Quality functional pistol. A back up Pistol is highly recommended (No 22LR)
• 3-5 working mags for double stacked pistols or 5-10 for single stacks
• A way to carry mags on your body, pockets are acceptable
• Sunscreen, Rain Gear, Bug Spray, Food, Water
• Note pad and pen/pencil
• Baseball type hat
• Proper belt to support pistol and mag pouches
• Lube to keep pistol running in harsh environments
• Tools specific to work upon your gear
• Knee/elbow pads and gloves (optional)
• An Open Mind
• Folding Chair (optional)
Class cost is $200. Students must purchase tickets prior to course. No walk ons. Refunds issued only in the event of cancellation. Tuition can be moved to another course up until 3 weeks prior to registered course.
Students must bring $25 the day of class to pay for Range Fee.
Space is limited.
Sponsored by
ATEi
Great Lakes Custom Works
Heavy Metal Lifestyle
H-Man Services
Dark Angel Medical
Phoenix Rising Firearm Academy
FNDN
Uncoiled Firearms and Range
Action Sports Agency
Freedom Holsters
HolsterCo
Armed in Michigan