Primal Playout - Boston (MIT)

Friday, October 7, 2016 from 6:30 PM to 8:00 PM (EDT)
Event Details
 Primal Playout by Darryl Edwards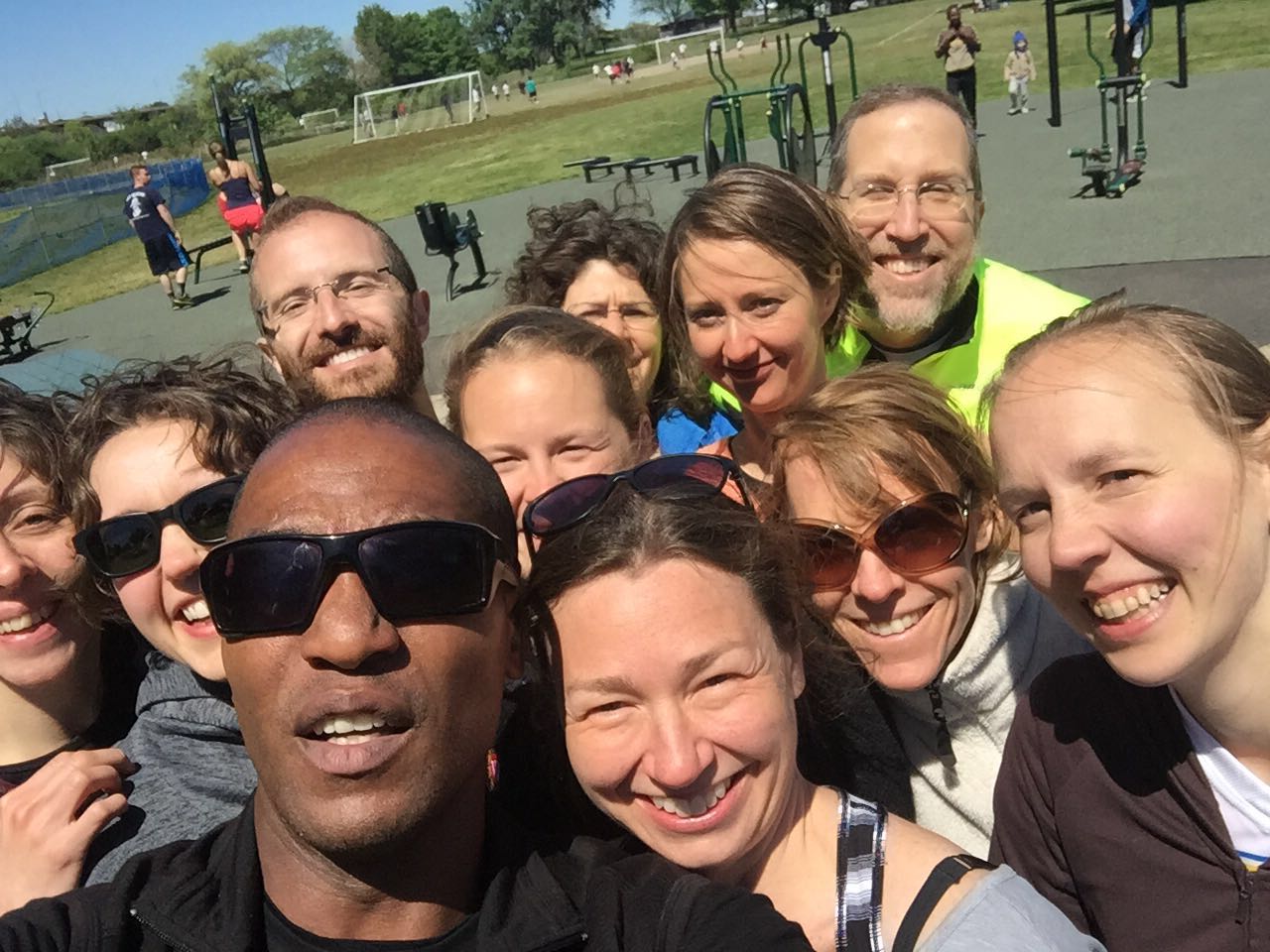 Making fitness FUN! Darryl Edwards - The Fitness Explorer from London, England and best-selling, award-winning author of "Paleo Fitness" is back in Boston for one day only to host an introductory session on "Primal Play".
This will be hosted indoors (or outdoors weather permitting)
Darryl is an expert in Play-based fitness and is regularly featured in the UK press, including Health & Fitness, Men's Fitness, Men's Health and Women's Fitness. In addition, he regularly hosts seminars worldwide and has been featured on the BBC in the UK and ABC in Australia. His book Paleo Fitness was awarded best Fitness Book at the Paleo f(x) awards 2015.
Regardless of your relationship with activity; whether you have a love affair with fitness and relish a new challenge or hate exercise but want to get passionate about movement again - you will gain practical movement skills that will assist you in performing everyday, recreational and extraordinary physical tasks more effectively but most important have FUN whilst doing it. 
What do participants think about this? Video Testimonial
More details here: http://www.primalplay.com/workshop/
Is it for you? 
The session is open to all, regardless of fitness level, age, gender or ability. Activities will be scaled and training adapted to suit the individuals taking part. All ages are welcome.
Practical Participation Includes: 
•  Animal Moves (Movement Drills & Variations)
•  Visualisation (Imaginative and Cooperative Play)
•  No Equipment Required (Bodyweight & Partner-Based) 
FAQs
Meeting point
We will meet in the first-floor lobby of MIT building 36 and playout in a classroom or outdoors (weather permitting). Please arrive on time and dress in clothing suitable for indoor or outdoor exercise activities.
Is my registration/ticket transferrable?
Tickets are non-refundable. However tickets are freely transferable. Just send an email to the event organiser to enable this.
I haven't exercised for a long time and don't particularly enjoy it, can I Primal Play?
Primal Play is suitable for all, even if you have suffered a recent injury or haven't exercised for a long time.  Movements will be scaled accordingly, and you will learn to love movement again.
I love intense exercise, will Primal Play give me a decent workout?
Primal Play will be scaled to give you interesting challenges in relation to strength, power, speed or cardiovascular fitness.  FUNctional movement with the emphasis on FUN.
Can I buy the book Paleo Fitness or 7 day Introduction to Paleo Fitness?
There may be limited copies available, if you already own a copy you will be able to get it signed by Darryl Edwards on the day - details available : www.paleofitnessbook.com

What do I need to wear/bring?
Wear suitable gear for physical activity, this session will take place indoors (or outdoors weather permitting, so dress accordingly). Minimalist or barefoot training shoes preferred but not mandatory. 

When & Where

MIT building 36 - *Meeting point 1st floor lobby*
50 Vassar Street
Cambridge, MA 02139


Friday, October 7, 2016 from 6:30 PM to 8:00 PM (EDT)
Add to my calendar
Organizer
Darryl Edwards is the best selling author of Paleo Fitness and April 2018 release Animal Moves. He is a certified personal trainer and nutritionist.
Darryl is the founder of the PRIMAL PLAY™ methodology making activity fun, effective and engaging while getting healthier, fitter and stronger in the process.