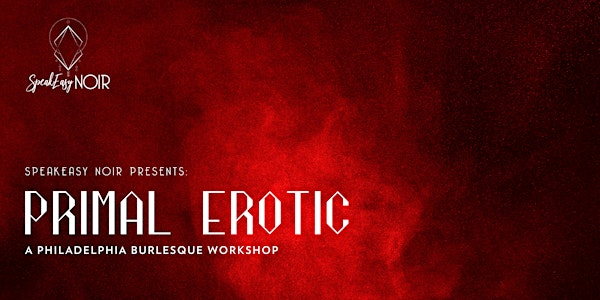 Primal Erotic - Philadelphia Burlesque Workshop
Freestyle Pole Dance meets Theatrical Burlesque Improv & Primal Play. Discover new pathways to express yourself in a Philly Burlesque class.
Refund Policy
Contact the organizer to request a refund.
Eventbrite's fee is nonrefundable.
About this event
Discover new pathways to express yourself. This exploratory workshop guides you through the SpeakEasy Noir "sensual core flow" method to primal movement. Utilizing improv-based prompting and archetypal play, you are invited to evoke and provoke your raw erotic nature.
Our workshop begins with a sensually grounding full-body warm-up ritual that includes low flow and floorwork. Then explore erotic prompts, progressive sequences, and free dance while cultivating your own movement style both on and off the pole. Workshop activities include pole dance, chair work, floor work, and props. The workshop ends with a slow-burn simmer down. Enjoy a decadent deep dive into rituals of pleasure.
Journey in & spiral out tonight. Erotic wellness & immersive embodiment for intensely sensuous & deeply curious souls.
Immersive. Interactive. Embodied.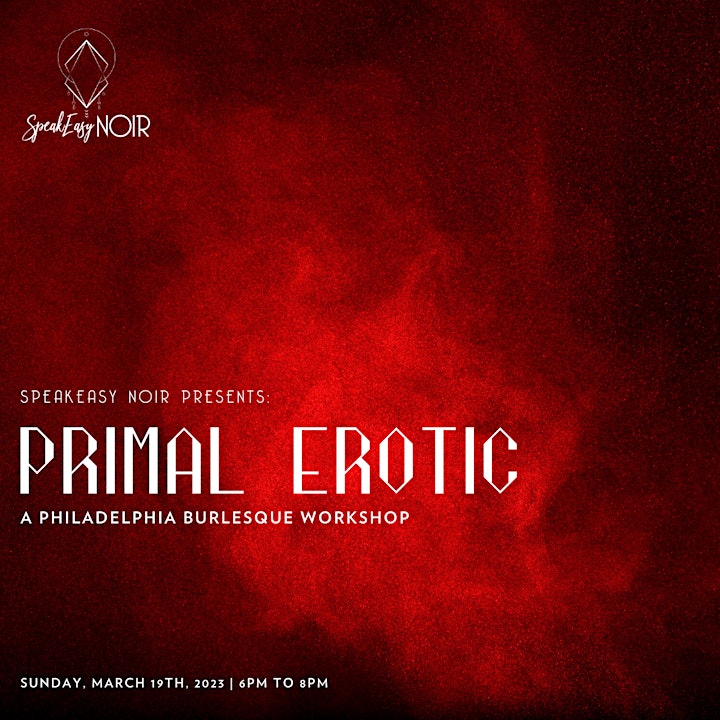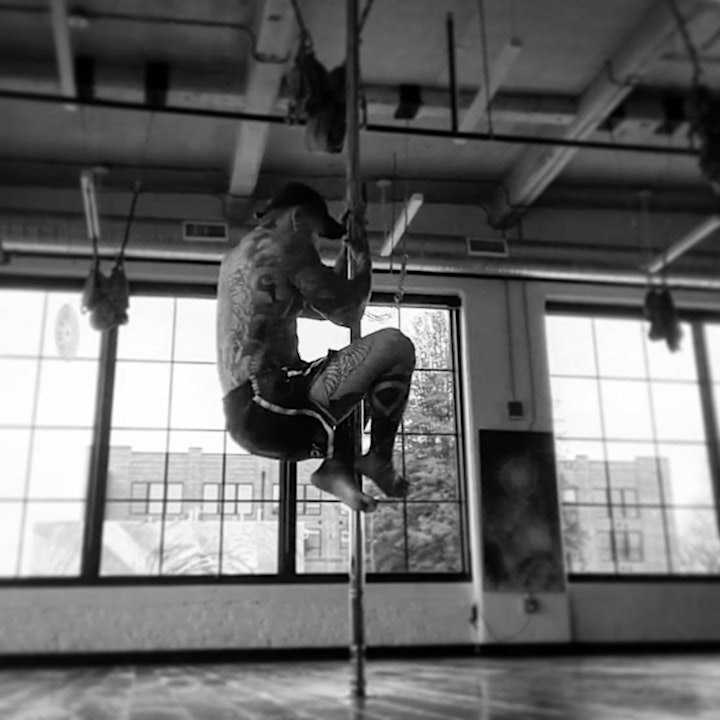 PREREQUISITES: None. All Levels are Welcomed. This prompt-based and progressive workshop is open space for all skill levels, bodies, genders, and identities. This class is 18+/ adults only. As each class includes movement sequences and exploratory prompts, all levels of pole, burlesque, and dance experience will be challenged.
WHAT TO BRING: Face Mask, Water Bottle, Yoga Mat, Pole Grip [Class attire should be comfortable, sensual, and layered. Bring options. Tanks/Short Sleeve shirts & shorts or cropped pants that can be rolled to expose the back of your knees, as well as knee pads and/or leg warmers. Exposed skin is helpful for gripping the pole. We recommend refraining from using body lotions or oils prior to class. Please remove jewelry.]
VENUE: Workshop location will be emailed to attendees up to 24hrs before start time, March 18th, 2023, 6:00 pm. Belmont Village in Philly. Plenty of public transportation and street parking is available.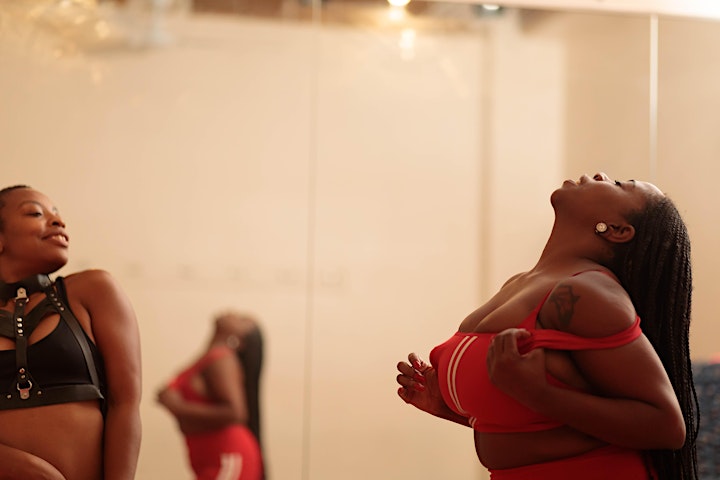 Extreme parody. Emotional storytelling. Extravagant reveals.
SpeakEasy Noir is a mind-body wellness practice and immersive movement experience for intensely sensuous and deeply curious souls. Explore through archetypal play, sensual movement, erotic expression, freestyle flow, photography, burlesque, pole dance, enchantments, mind-body rituals, and creative healing arts. Learn more about our ethos, rituals, and healing arts at www.SpeakEasyNoir.com.
ABOUT SWITCHRESS SHAY: Equal parts playfully innocent and dangerously kinky, Switchtress Shay Au Lait, is a provocative, intoxicating Sorcerer hailing from the Windy City. (Chicago, IL) Shay is a Producer, Performer, and Instructor specializing in BDSM, burlesque, pole dance, and theater through immersive & transformative experiences and healing art rituals. Visceral and electric, the "Typhoon of Temptation" is a force to be reckoned with, known for spiraling erotic energy into breathtaking ceremonies on stage and in unexpected locations such as erotic-noir burlesque in a museum, in a gothic church, as an opening act for a punk rock band and in a 1980s nostalgic record shop on Prince's birthday.
With over 20+ years of professional experience in theatre, dance, and performance, Shay Au Lait has erotically consecrated the stages for production companies, showcases, festivals, burlesque shows, drag events, fetish parties, and nightlife both nationally and internationally for private & public events.
ABOUT SHAY: https://www.shayaulait.com/about/
ABOUT SWITCHTRESS: https://www.shayaulait.com/kinky-siren-switchress/
QUICK FAQS
PERFORMANCE STYLE: Erotic-Noir, Primal Force of Nature
PRONOUNS: N/A (Please say my name, "Shay," in place of pronouns.)
ETHNICITY: Black American
ANCESTRY: Cameroon, Nigeria, and Benin & Togo
GENDER IDENTITY: GenderQueer AFAB (*Assigned Female At Birth)
SEXUAL ORIENTATION: Queer Greysexual & Pansexual
BDSM: Kinky Siren Switchress – (Primal, Experimentalist, Sadomasochist.)
ADDITIONAL LINKS
SpeakEasy Noir Website: https://speakeasynoir.com
Shay Au Lait Website: https://shayaulait.com
SpeakEasy Noir Testimonials: https://speakeasynoir.com/testimonials/
A Divine Hallucination: https://speakeasynoir.com/2022/10/01/a-divine-hallucination/