About this Event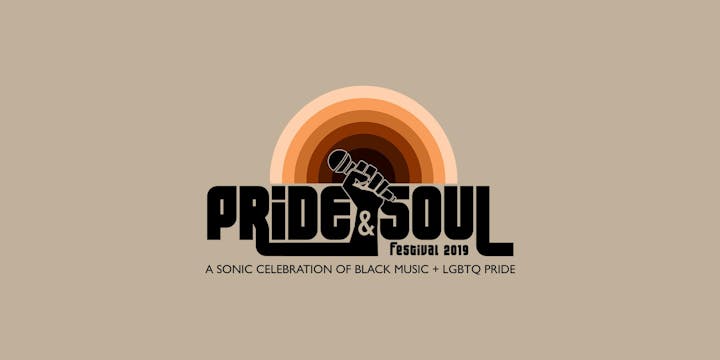 PRIDE & SOUL FEST celebrates Black Music Month and LGBTQ Pride Month with a first-of-its-kind party fusing the two in an evening filled with music and live performances by some of Atlanta's best Black Queer acts.
How old do I have to be to attend the event?
You must be 21 or older to attend Pride & Soul Fest 2019.
What is Will Call?
Customers who purchased "Will Call" tickets must pickup their wristbands from the Box Office Will Call before entering the festival.  Early Bird and General Admission will call can be picked-up here. Onsite ticket sales are subject to available inventory.  Media and Artist/Agent/Festival Guestlist credentials will also be issued from the box office. Appropriate windows will be marked.
What do I need to bring to Will Call to pick up my wristband?
1) Your email confirmation, subject should read "Your Pride & Soul tickets", either printed or pulled up on your phone (quick tip: pre-load this incase reception on site is spotty!)
2) A valid photo ID matching the credit card (or photo of it)
Who can pick up tickets at Will Call?
Only the original ticket purchaser can pick up the order.
I bought a ticket but now I can't make it anymore. How do I get a refund?
All sales are final.
What if 'insert artist name' doesn't make it to the festival?
Lineup is subject to change. If anything changes, we'll announce it on our social media pages.
Will this be indoors or outdoors?
The 2019 festival will be held indoors.
Where will we be able to park?  How much will parking be?
There is limited street parking and parking lots near the the venue. Stay tuned for the site map. Prices vary by lot depending on location.
Can I sell merch or pass out flyers, CDs, promotional items, etc. inside or outside of the festival?
No. We reserve the right to confiscate your items if you are caught selling or distributing anything without our approval.
I'm an artist and I would like to hit the stage at PRIDE & SOUL.  Are you accepting acts?  How can I get a slot to perform at the festival?
Although we have already finalized acts for the 2019 Pride & Soul Festival, we are always looking for new artists for future events. Email us at PrideAndSoulFest@gmail.com.
Will credit cards be accepted for onsite purchases?
Yes, credit cards will be accepted with proof of ID.
If I'm interested in becoming vendor for PRIDE & SOUL, what is the process to get that done?
Please email PrideAndSoulFest@gmail.com and we'll get back to you.
Do you represent a brand interested in sponsoring the festival?
Please email PrideAndSoulFest@gmail.com and we'll get back to you.
Can I become a volunteer?
Please email PrideAndSoulFest@gmail.com and we'll get back to you.