An Online Daylong Celebrating the LGBTQIA+ Community for Pride 2021
About this event
June 26th 2021 10AM - 4:30 PM PST
Closed Captioning Provided
Pride, Resiliency & Solidarity: Celebrating the LGBTQIA + Community for Pride 2021 with Fresh Lev White, Ramón Honea, D Han and Amber Field
Please join us for our second EBMC QT2SPOC and all self-identified LGBTQIA+ (lesbian, gay, bisexual, trans, "gender-expansive, queer, questioning, intersex, asexual+) Pride Day Long!
In this life, there is suffering - that's at the core of the Buddha's teachings. As members of queer communities, we see, and experience, this truth on a regular basis. And at the same time, there lives in us an inclination to reduce suffering, for ourselves and others, through mutual support, radical connection, nurturing, and healing.
We warmly invite all self-identified LGBTQIA+ siblings, (no prior meditation practice necessary,) for an opportunity to engage in an exploration of pride, resiliency, and solidarity. What do these things mean to each of us? What are their shadow sides? How do we live these things individually, and in community? Can we experience joy in the center of it all? - We'll dig into these questions through silence/inner practice, community shares, music, mindful movement, and dancing with guidance and sharing from our QTPOC teaching team.
All levels of practitioners are welcome!
In preparation for the daylong, please consider preparing your lunch in advance. You might also want to have a beverage, snacks, and perhaps a pen and notebook nearby.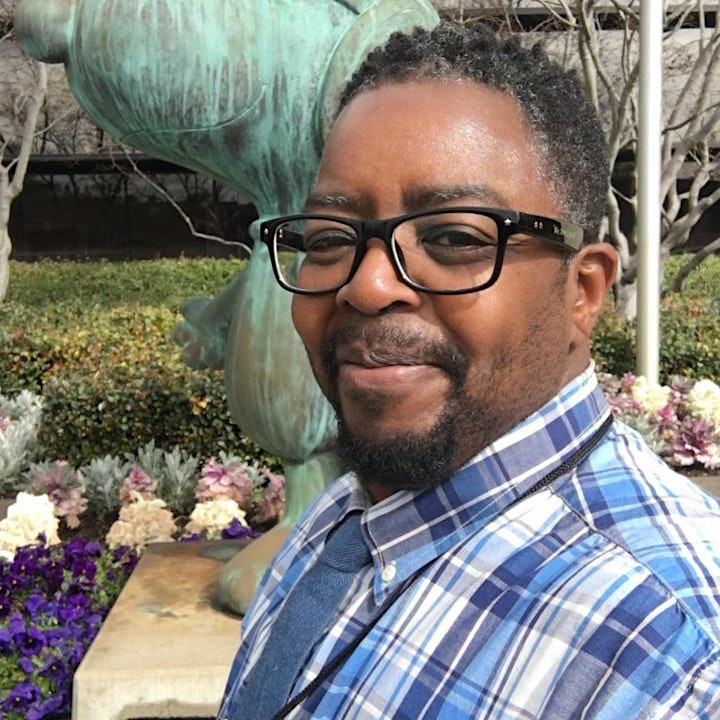 Fresh "Lev" White is a love and compassionate activist. He offers mediation, diversity training, and mindfulness as tools for shifting towards more authentic and passionate living. As a writer, he ministers love, and the power of the breath to his global community. Lev's spiritual home is the East Bay Meditation Center (EBMC), they are also a graduate of Spirit Rock's Community Dharma Leadership, and Dedicated Practitioners programs. Lev teaches and facilitates globally, both live and via Zoom. He is the founder of EBMC's Trans and GQ Mindfulness sangha, and contributor to Real World Mindfulness for Beginners, Transcending a Trans Buddhist Anthology, and Trans Bodies; Trans Selves. Learn more about Lev via LinkedIn: Fresh "Lev" White
To make a gift to support the teachings, please do so via Venmo: @freshencounter CashApp:$FreshWhite or Paypal: fresh@affirmativeacts.org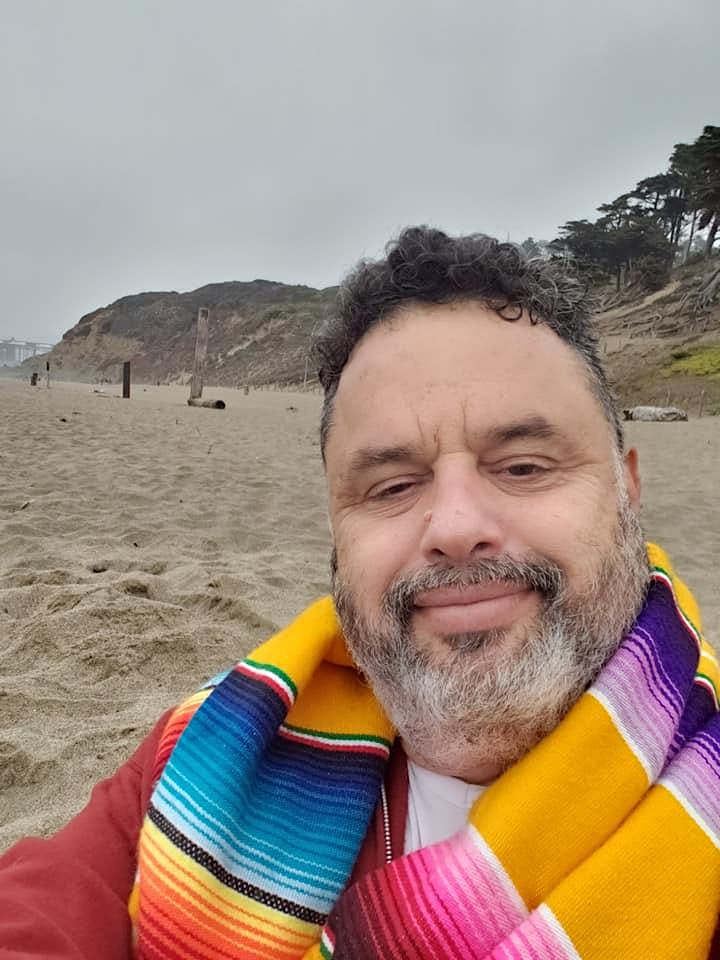 My name is Ramón Honea. My mother was born and I was born in Oakland so I am deeply rooted here. Her lineage links me to Northern Mexico and the Tarahumara tribe of the Copper Canyon. My dad brings me white roots in Arkansas farms and a relocation to California. I am a biracial gay man who finds service and joy in holding space for education and meditation. I have been in public school education for twenty years as both teacher and administrator. I hold a Mindfulness teaching certificate and as a recent residential retreat manager at Spirit Rock Meditation Center my goal is to create urban accessible retreat centers for Black and Latinx men. I am a participant in EBMC's Spiritual Teacher and Leadership Program.
To make a gift to support the teachings, please do so via Venmo: @Ramon-Honea or Paypal: paypal.me/RamonHonea, ramon.honea@gmail.com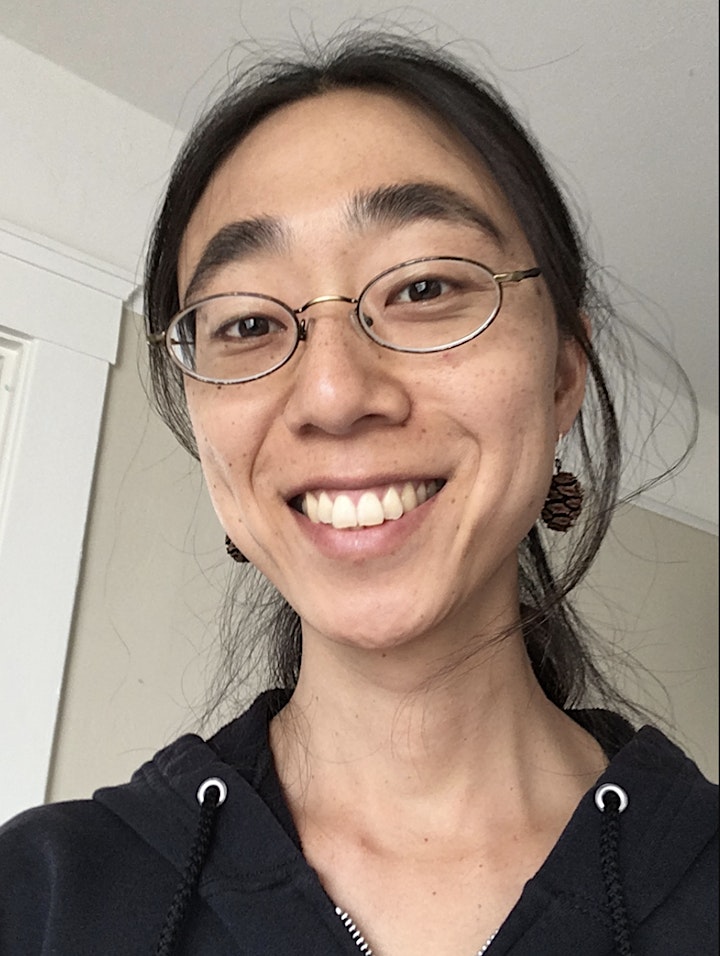 D is a genderqueer, multicultural, confused human being whose intersecting identities are both deeply heartfelt and largely unimportant. Their first exposure to meditation was through guided body scans at a Unity Church, and later a 10-day meditation retreat in Thailand that they attended on the passing suggestion of a fellow traveler. D currently works with a Bay Area nonprofit that promotes gender inclusion for youth, and they have a personal interest in trauma healing and the various forms it can take. D is a participant of EBMC's Spiritual Teacher and Leadership Program.
To make a gift to support the teachings, please do so via Venmo: @D-Han-2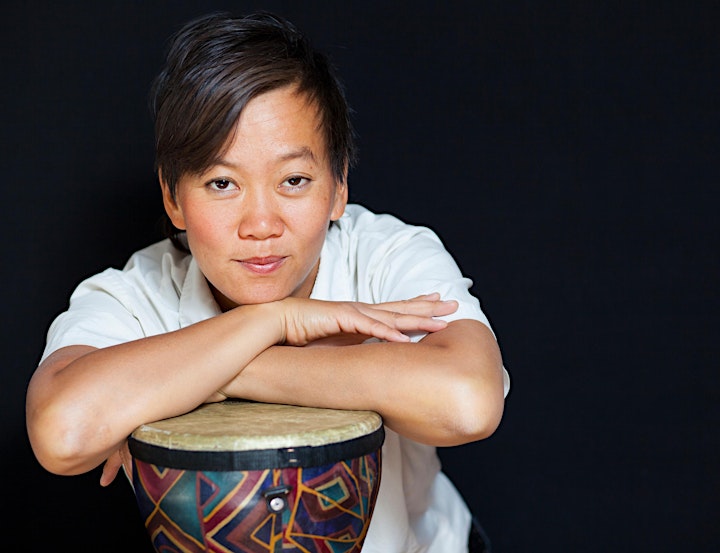 Amber Field is a queer, non-binary Korean American adoptee teacher, performer and healer featured in SF Magazine's Best of the Bay for yoga music. They believe that everyone can sing and love to help people free their voices and rhythm in private and group classes. Amber leads ancestral healing, grief, and diversity/solidarity workshops and trainings that use expressive arts and somatic processes. They first began practicing with Thich Nhat Hanh at Plum Village and later Goenka style Vipassana before adopting a hodgepodge of mindfulness and resilience practices through different dharma teachers in the US. To learn more about Amber's sound healing offerings, workshops, classes, and performances, please visit amberfieldmusic.com.
To make a gift to support the teachings, please do so via Venmo: @AmberField or PayPal: tabla_queen@yahoo.com
Organizer of Pride, Resiliency & Solidarity: Celebrating Pride 2021