Our PridePowerhousePanel is a free virtual event centered on uplifting the LGBTQIA+ community in all creative spaces!
About this event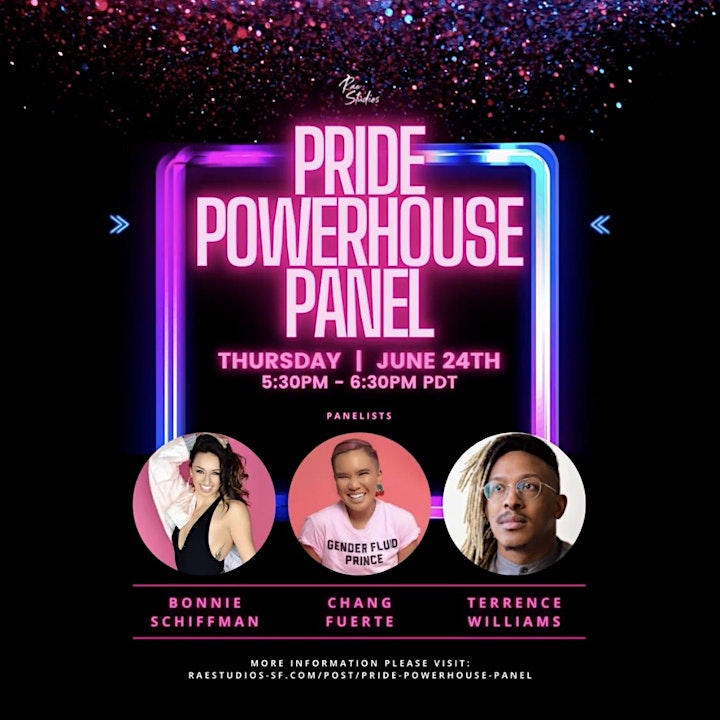 Our Pride Powerhouse Panel is a free virtual event centered on uplifting the LGBTQIA+ community in different creative spaces. This event is open to the public to listen to and join in for a Q&A at the end. The panel will also be recorded in full and posted on our blog and socials after the event! Our Pride Powerhouse Panelists include Bonnie Schiffman representing our dancers/instructors and Chang Fuerte, representing creative directing in mass media, and Terrence Williams: storyteller, visual artist, and design leader in tech.
Event Details:
Spotlight Artists: Bonnie Schiffman | Chang Fuerte | Terrence Williams
IG/Websites: @bonnieschiffman | changfuerte.com | @altered_mind / iamterrencewilliams.com
Date / Time: Thursday, June 24th 2021 | Pride Powerhouse Panel
Location: Livestream via ZOOM
Ticket Options:
FREE! Register via Eventbrite or Mindbody
Donations welcome through Eventbrite
Registration is required for this event.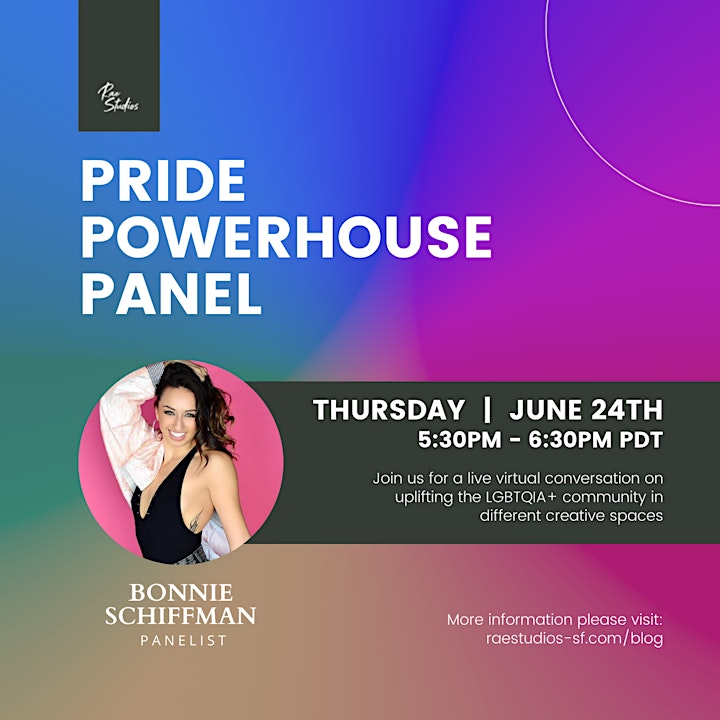 Meet our Powerhouse Panelists:
Bonnie Schiffman is a dancer, yogi, and fitness instructor originally from New York, currently living in Los Angeles. After deciding to leave the corporate world and pursue dance full time, she worked with artists such as Jason Cerda, French Montana, Nasty C, Eric Bellinger, and Jaki Nelson. She has worked as a resident dancer with Sax DC, Dancing Fire Entertainment, and Six Flags Magic Mountain. Trained in jazz, hip hop, tap, vogue, bhangra, bollywood, and heels, Bonnie brings all of her experiences together in each dance class. In Bonnie's Jazz Funk classes, you will be pushed hard to train, to shake it, and to have as much fun as possible.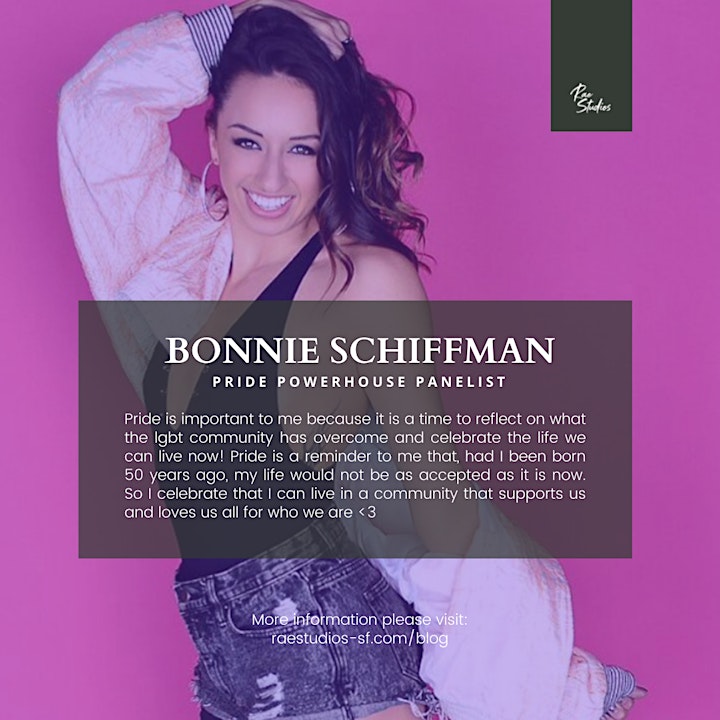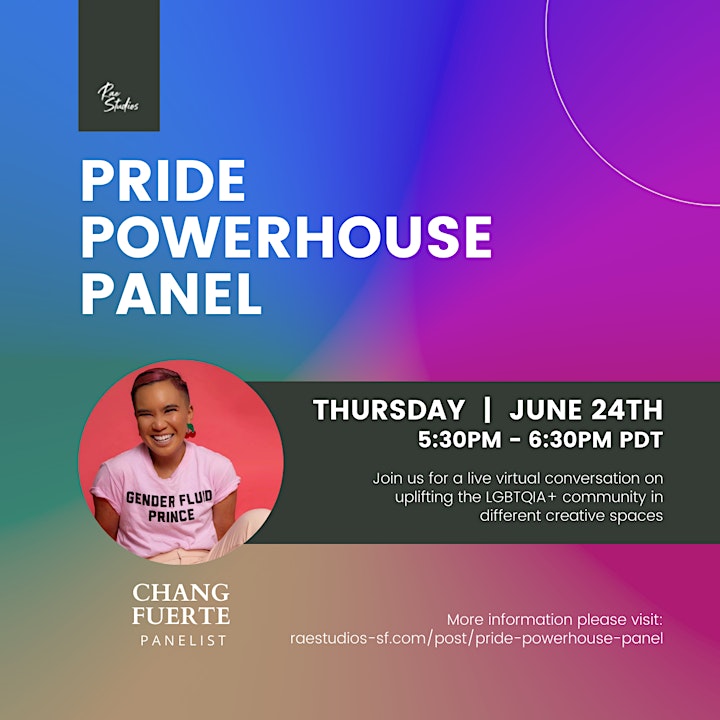 Chang Fuerte (they/them/theirs) was born a little Scorpion 90's baby cloud full of rage & a passion to change the world & the gender binary through creative storytelling. They are no stranger to the Bay Area since they've lived here their whole life. While Chang's more recent career accomplishments involve scripting up award-winning commercials for Google, some of Chang's proudest moments were their directorial & acting debut for the upcoming web series Hella Strangers which premiered at CAAMFest, being a professional dancer & character performer at Disney World for 2 years, & being featured on MTV'S It Gets Better Documentary. When not writing or consuming queer content, Chang is addicted to working out, unpacking internalized racism & childhood trauma at therapy, fundraising for grassroots QTPOC organizations, and critiquing movies on @letterboxd.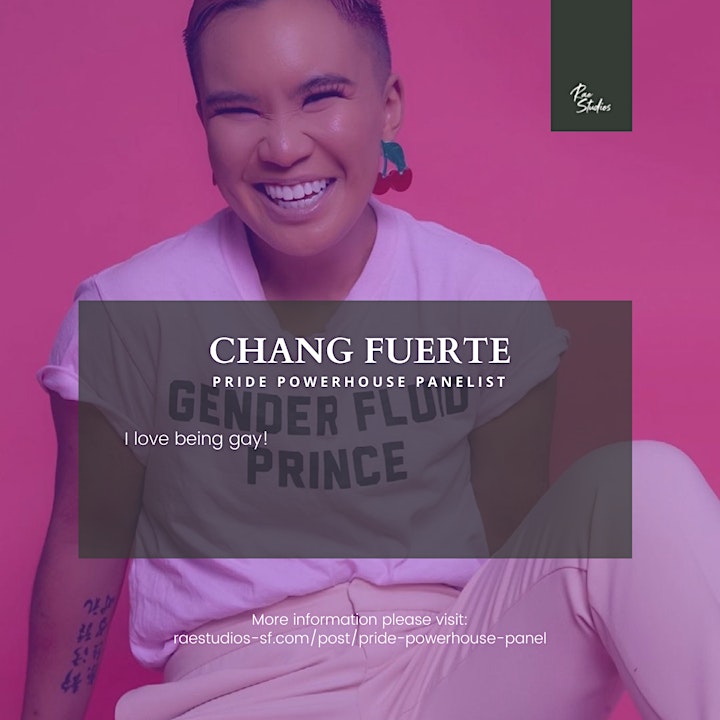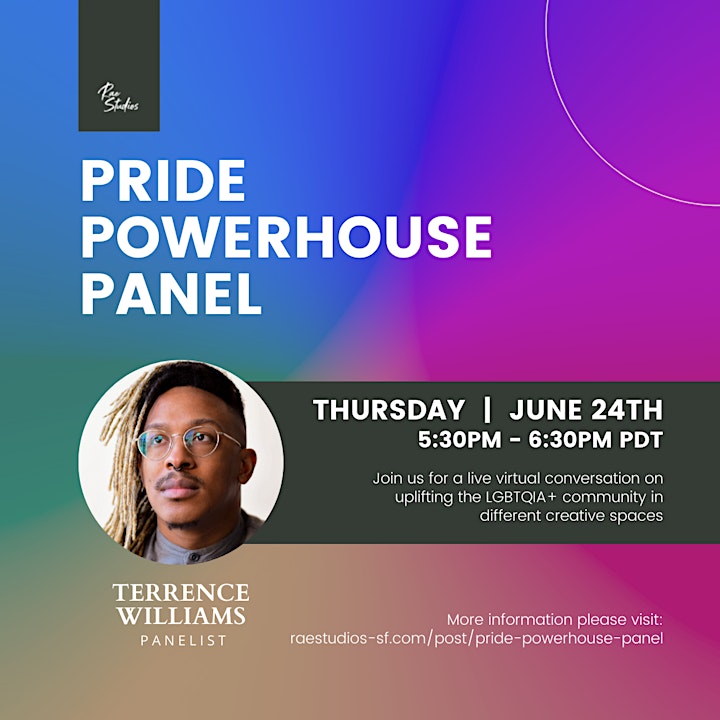 Terrence is a designer, illustrator, and storyteller. He produces creative solutions that are impactful, celebrate authenticity, and promote inclusion among audiences. His approach to design is one based upon empathy. He strives to gain a better understanding of how an audience feels once they've engaged with his work. This has been a critical part of his growth as a creative voice in the design industry and will continue to be as he elevates other voices and narratives that may have otherwise gone unnoticed. Terrence hopes to collaborate with other creatives so that together they may inform, inspire and empower audiences to take action.
Learn more about Terrence's work through some of his talks at 3% Conference, Monotype Brand Talks, and Salesforce + AIGA SF's Leading with Compassion series. You can also hear Terrence as a guest on the Creative Characters podcast and on his own show Macro Progressions.