Palmers is proud to present All The Pretty Horses, Echo Signal and DJ Noise to kick off Gay Pride 2021!!
About this event
All The Pretty Horses~"Led by transgender, performance artist Venus de Mars, Venus de Mars & All The Pretty Horses is a quartet. Influences: David Bowie & Sex Pistols, add heavy guitar & outrageous costumes. Self-described "glam-punk."
Venus de Mars is a multidisciplinary artist and musician, best known as a singer-songwriting transgender rock star and leader of the band Venus de Mars & All the Pretty Horses (Influences: David Bowie & Sex Pistols, add heavy guitar & outrageous costumes. Self-described "glam-punk.")
Venus is also one of the foundational artists for Rifle Sport Alternative Art Gallery, creating its iconic big blue doors which fronted Hennepin Avenue and installations that included a Honda Civic art car parked halfway up the main staircase. A chance tax audit transformed her into a champion of artists' tax rights, after which the Venus de Mars Fund with Springboard for the Arts was established. Venus along with her wife Lynette Reini-Grandell, are the subject of rock-doc Venus of Mars [2004] by filmmaker Emily Goldberg.
Venus came out as transgender at a time when identifying as trans meant being classified as having a mental perversion and living as an outcast. Her refusal to live a shadow existence, instead embracing her uniqueness, complicated her musical and artistic career paths. She is now mid-process in writing a memoir reflecting her thirty-year trans journey and place in this fast-changing, trans-embracing-backlashing world where we now find ourselves.
Venus is the recipient of multiple grants and awards, among them a Minnesota State Arts Board grant, a Bush Fellowship, a Minnesota Music Award, and is the subject of the award-winning rock-documentary Venus of Mars. She toured with Laura Jane Grace and Against Me in 2014. She has released multiple albums over her career. Her last release, an acoustic album produced by longtime collaborator Barb Morrison (Debbie Harry, Rufus Wainwright, Scissor Sisters, etc.), is titled Flesh and Wire. She is currently writing a memoir and her band and she are currently working on a new LP.
Echo Signal is a post-punk, goth-inspired band formed in Minneapolis in 2010. They pull influence from Bauhaus, the Cure, and Joy Division, and their music explores subjects such as doppelgangers, lover-assassins, and conjured apparitions. Echo Signal released an EP titled Missing in 2016, and followed it up with a full length album, Killer in the Palace, in 2019.
Noise has been a fixture of the Minneapolis music scene since the 1990's, when he was a founder of the darkwave and industrial production companies Nachtmusik, Inc. and Silent Productions while simultaneously playing in the goth punk and post-gothic bands Glass and Silent Tristero. Having played venues from mere tens to several thousands in size, noise has shared the bill with such acts as Skinny Puppy, VNV Nation, Aesthetic Perfection, Front Line Assembly, and countless others.
COVID PRECAUTIONS
Staying safe has been a priority at Palmer's Bar since the pandemic began and we've taken public health guidance seriously. Although the end (of the pandemic!) is near, it still exists and so when you come to Palmer's, we ask the following:
- If you have any symptoms including fever, cough, shortness of breath, fatigue, loss of smell or taste, or other known symptoms, please stay home.
- If you've had direct contact with an individual diagnosed with COVID-19 in the last fourteen days, please stay home.
- Good news! You don't need to wear a mask when you're outside! But we will ask you to mask up before you enter the building.
- Dancing is now allowed!!!
If you're unable or unwilling to comply with these rules, we'll have to ask you to leave.
Although Palmer's Bar is taking as many steps as possible to keep guests, performers, and staff safe, you are ultimately responsible for your own safety. By purchasing a ticket and/or attending the event, you assent to the following Assumption of Risk and Waiver of Liability:
COVID-19 has been declared a worldwide pandemic by the World Health Organization. COVID-19 is extremely contagious and is believed to spread from person-to-person contact. As a result, governments and public health agencies recommend physical distancing and have limited the congregation of groups of people. Palmer's Bar has implemented preventive measures to reduce the spread of COVID-19; however, we cannot guarantee that you will not become infected with COVID-19.
As our guest you will agree to the following assumption of risk and waiver of liability:
- By purchasing a ticket, I acknowledge the contagious nature of COVID-19 and voluntarily assume the risk of being exposed to or infected by COVID-19 by attending Palmer's Bar and that such exposure or infection may result in personal injury, illness, permanent disability, and/or death.
- I understand that the risk of becoming exposed to or infected by COVID-19 at Palmer's Bar may result from the actions, omissions, or negligence of ticket holders and others, including, but not limited to, employees, volunteers, performers, attendees, and their families.
- I voluntarily agree to assume all of the foregoing risks and accept sole responsibility for any injury to my guest(s) or myself (including, but not limited to, personal injury, disability, and death), illness, damage, loss, claim, liability, or expense, of any kind, that I or my guest(s) may experience or incur in connection with my guest's attendance at the event or participation in concert programming.
- On my behalf, and on behalf of my guest(s), I hereby release and hold harmless Palmer's Bar, its employees, agents, and representatives, of all liabilities, claims, actions, damages, costs or expenses of any kind arising out of or relating thereto. I understand and agree that this release includes any Claims based on the actions, omissions, or negligence of Palmer's Bar, its employees, agents, and representatives, whether a COVID-19 infection occurs before, during, or after attending Palmer's Bar.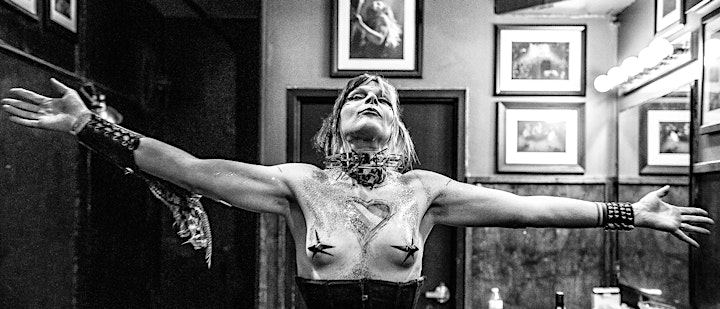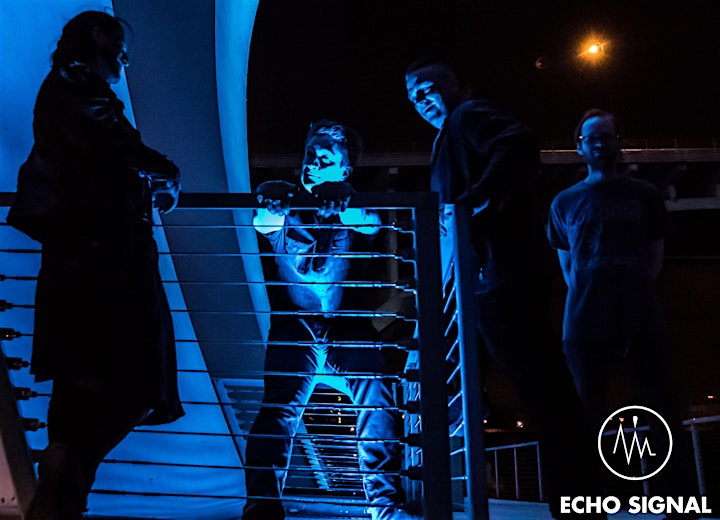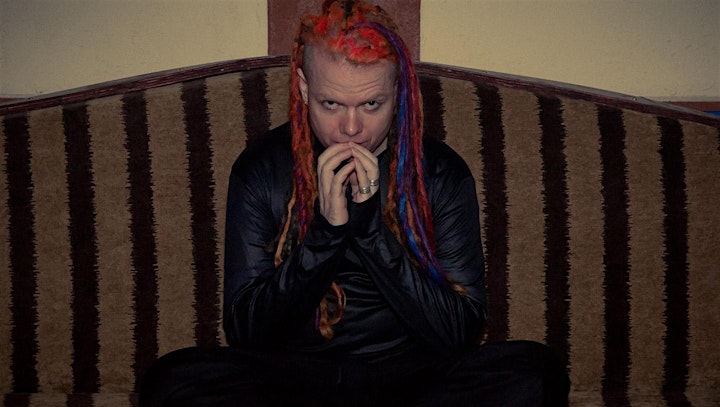 Organizer of Pride at Palmers! With All The Pretty Horses, Echo Signal and Noise