PFY presents the hottest virtual PRIDE event of the summer, the 6th Annual PRIDE AFTER DARK!
About this event
The 6th Annual PRIDE AFTER DARK is coming your way Sunday, June 20th at 7pm! This FREE, virtual bash is open to LGBTQ youth and young adults ages 13-30 with performances from local drag royalty, celebrity appearances, incredible music, PRIDE shout outs, and information about life saving services!
Schedule a FREE HIV test throughout the event! PFY HIV testers will be available to provide you with more information and get you set up for a free HIV test.
Get even more information by reaching out to PFY's Community Mobilization Coordinator, Maria Demauro at 1 516 679 9000 ext. 16 or email at mdemauro@longislandcrisiscenter.org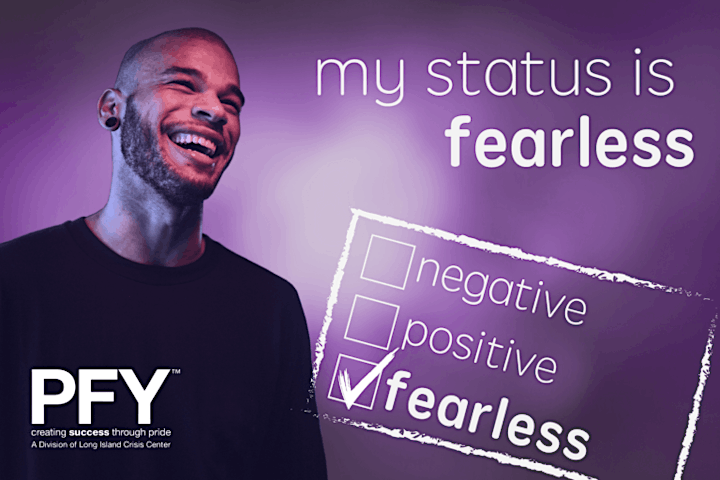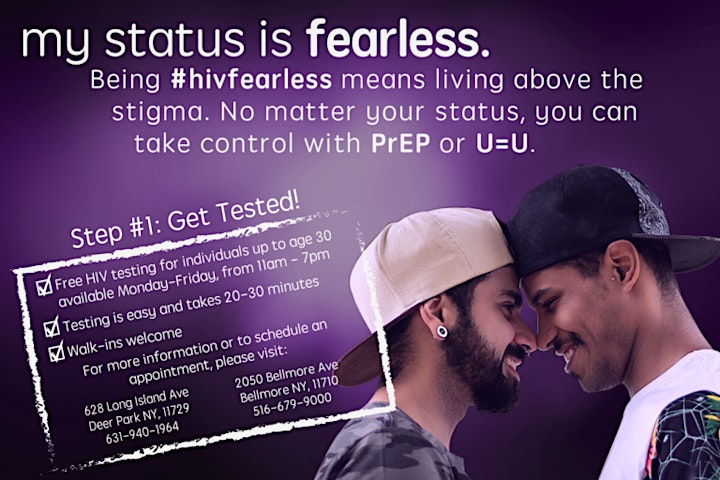 HIV Fearless is PFY's HIV testing program, which offers free & confidential, rapid-result HIV testing to individuals through age 45, that takes less than 30 minutes to complete. No matter what your result, we can connect you to follow-up care to keep you healthy and HIV Fearless!
When: Monday through Friday 1:00pm-8:00pm, by walk-in or by appointment
Contact: Dervis Pulgar – Call our office at (516) 679-9000 ext. 29 , or text (516) 469-0494 dpulgar@longislandcrisiscenter.org
Organizer of Pride After Dark 2021
PFY is a service and an advocate for lesbian, gay, bisexual, transgender and queer/questioning (LGBTQ) young people through age 30.*  Our mission is to enhance the health, wellness and cultural competency of LGBTQ young people through education, support services and youth development.  We serve New York State's Nassau, Suffolk and Queens counties.
*Our Adult Sexual Health Program serves LGBTQ individuals through age 45.