Description
Pricing Strategies for Startups

with Christine Alemany
One of the biggest challenges for a startup is determining pricing strategy. It's a delicate balance between undervaluing yourself and leaving money on the table or losing interest by asking too much.
To help navigate the complexities of pricing, join us for a lively discussion and Q&A on pricing strategy for startups with Christine Alemany, founder and Chief Growth Advisor at Trailblaze Growth Advisors.
Christine will help you build the right pricing strategy by giving you the tools to better estimate demand and value, your costs, and even analyze your competition's pricing and costs.
Topics Include:
How to set your pricing level

How to decide on a pricing structure and optimize it for your startup

How to build the right pricing strategy foundation by estimating demand/value, costs, and analyzing your competition
Schedule
9:30am: Registration and Networking
9:45am: Session Begins
11:00am: Session Ends
This session is part of an all day Lab at the Center. To learn more and register for the other sessions, see below.
12:30 -2pm Growth Tactics to Accelerate Your Success
2:30-4pm Powerful Relationships: Growing Your Startup Through Meaningful Connections
OUR SPEAKER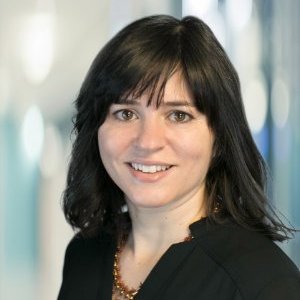 Christine Alemany
Christine Alemany is the founder and Chief Growth Advisor at Trailblaze Growth Advisors. As marketing executive with over 16 years of experience, she has reinvigorated brands, built demand generation programs and launched products for various startups and Fortune 500 companies including Dell, United Technologies and Citi.
In addition to her work at Trailbaze Growth Advisors, she also mentors and advises startups through Columbia Business School's Entrepreneurial Sounding Board and the Columbia Summer Startup Track. She also teaches newly minted marketers as an adjunct professor at MCNY.