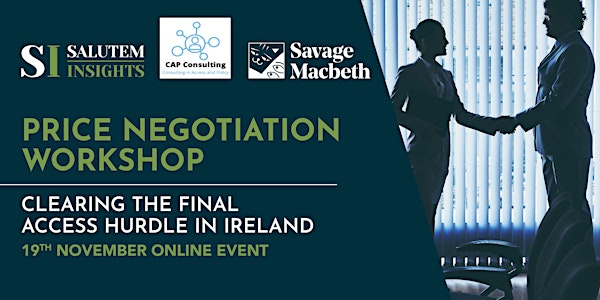 Price Negotiations of Medicines in Ireland Workshop
Build confidence and critical skills to successfully negotiate the price of medicines in Ireland (Negotiation Skills Audit link below )
Refund Policy
Contact the organiser to request a refund.
About this event
47% and 95% of new medicines in Ireland post Rapid Review and HTA require price negotiations to secure market access. You will learn from industry experts in price negotiations (Sandra Redmond and Claire Blaney) and an expert in negotiations and conflict resolution (Richard Savage) on how to successfully navigate this crucial phase of the Irish Reimbursement Process.
We are offering a unique opportunity to assess your negotiation skills by completing a 15 minute online questionnaire. Savage Macbeth's audit survey will aggregate all participant's data and produce an exclusive report on your competencies, attitude to and confidence in negotiations – this will provide valuable insight shared on the workshop into the skills required to help participants be better negotiators. The data will be 100% anonymous but those that share their contact details and attend will get a free copy of the report after the conference. Please complete the survey 48 hours prior to the event.
An economist by trade, Sandra Redmond has 30 years of experience in providing expert economic reports and advice to clients. She worked as an economist in Goodbody Stockbrokers and Econtech in Australia prior to joining GSK in 2005. There, she gained lots of first-hand experience in securing reimbursement and market access for new medicines. She joined Salutem Insights as Managing Director in 2018, where she provides economic consultancy and expertise to pharmaceutical companies completing both Rapid Review and HTA submissions. Salutem Insights also offers other economic consultancies such as the 'Economic Burden of Asthma' report, published by the Asthma Society of Ireland.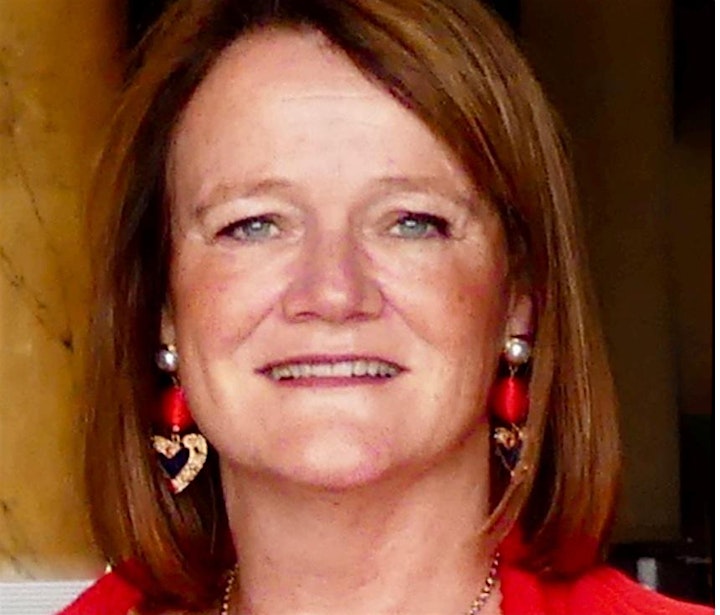 Clare Blaney is an experienced senior executive in the Pharmaceutical sector and founder of CAP Consulting -a healthcare consultancy passionate about improving health outcomes by enabling accelerated access to medicines. Clare's expertise spans 25 years + in the BioPharma industry. Her track record lies in successfully negotiating funding approval and patient access to medicines across a broad portfolio of products.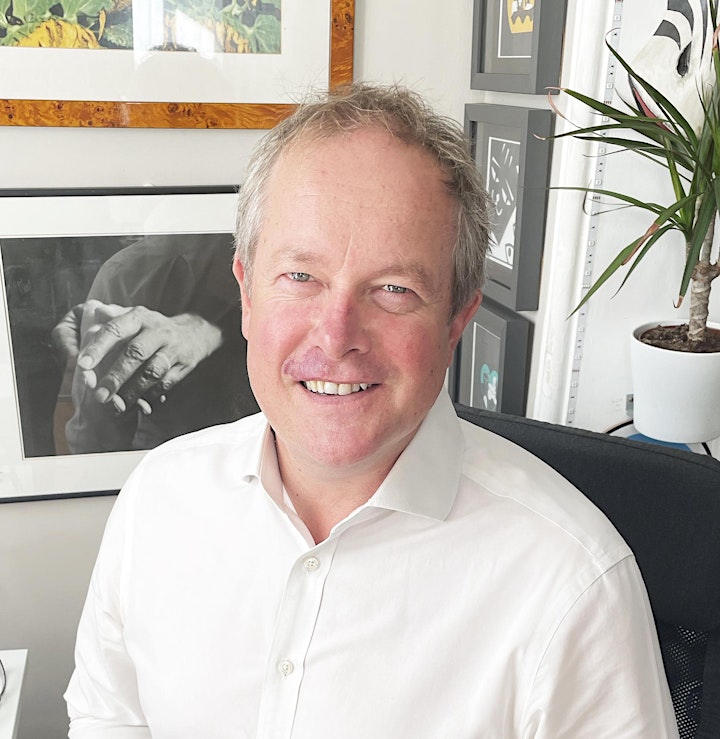 Richard Savage is an entrepreneur who's been in business and navigating conflict since the age of 17. He is also a qualified Certified & Accredited ILM level 5 Coach. He has accumulated 35+ years of commercial expertise including brand building, marketing strategy, insight gathering and of course negotiation. During the last 10 years he has trained over a thousand people in the art of negotiation in multiple markets around the world – from a gold mine in Ghana to the fastest growing grocery retailer in the USA. He was Managing Director of the UK based negotiation training firm Scotwork. He has considerable experience working in pharmaceutical and healthcare organisations in Europe, USA, and the Middle East.