Description
Udruga za istraživanje duhovne znanosti vas poziva na besplatno predavanje. Svi su dobrodošli.
Gdje god danas pogledali – TV, novine, društvene mreže – suočeni smo sa svijetom koji na očigled pada u sve veći nered i kaos. Vodeće države u svijetu primjenjuju metode prijetnji i pripremaju se za rat. Građanski ratovi, terorizam i masovne ubojice postaju sve više 'normalna pojava'. Ljudi bezdušno ignoriraju znakove upozorenja majke prirode i nastavljaju sa zagađenjem globalnih razmjera, klimatskim promjenama i izumiranjem raznih vrsta.
U jednom trenutku moramo se pitati - što se to događa na Zemlji? Kreće li čovječanstvo prema prijelomnoj točci?
Mnogi socijalni i ekonomski teoretičari, ljudi sa darom vidovnjaštva i duhovno uzvišeni, predviđaju da se čovječanstvo približava trećem svjetskom ratu. Oni predviđaju da ćemo vidjeti porast sukoba i prirodnih katastrofa koje će rasti po intenzitetu, kulminirajući u nuklearni rat sa dramatičnim posljedicama po čovječanstvo.
Ali što će se dogovoditi sa onima koji ne doprinose ovom globalnom kaosu ili koji pokušavaju pomoći drugima kao i da poboljšaju stanje u društvu? Da li postoji način da se zaštitimo u nadolazećim teškim vremenima?
Odgovor leži u duhovnoj dimenziji. Čak i ako rat dođe, razumijejvaući i vodeći računa o nekim duhovnim principima možemo biti zaštićeni u nadolazećim teškim vremenima.
Dođite i čujte duhovnu znanost o uzrocima iza trenutnih događaja i kako možemo pomoći sebi sa jedinstvenim i učinkovitim duhovnim i fizičkim tehnikama za preživjeti.
O predavaču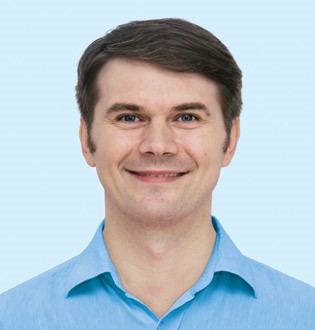 Vladimir Ćirković živi Hrvatskoj i učenik je Njegove Svetosti Dr. Athavale-a. Vladimir je diplomirao na Akademiji dramske umjetnosti u Novom Sadu i imao je uspješnu karijeru kao profesionalni glumac. Bio je izložen svom uspjehu koji karijera može donijeti, no uvijek je osjećao da mu nešto nedostaje. Bez obzira na to koliko je uspješan bio, nije osjećao unutarnje ispunjenje. U početku, Vladimir nije ni vjerovao u Boga, no nakon što je započeo s duhovnom praksom počeo je shvaćati da je upravo Bog bio dio koji je nedostajao u njegovom životu. Imao je više duhovnih iskustava u jednoj godini nego što su glumci s kojima je pričao imali tijekom čitave karijere te je Vladimir počeo shvaćati kolika je važnost duhovne prakse. U kratkom vremenskom razdoblju shvatio je da je duhovni rast pravi smisao života i vrijeme koje je posvećivao Duhovnosti iz dana u dan se povećavalo. Kao rezultat toga, Vladimir je postigao značajan duhovni napredak i trenutno je u potpunosti posvećen širenju Duhovnosti, te vodi brigu o širenju Duhovnosti i o duhovnoj praksi tragatelja u Europi. Njegov je cilj služiti čovječanstvu u Božanskoj misiji širenja Duhovnosti za dobrobit svakog pojedinca i društva u cjelini.