Description
Sprouts Farmers Market is coming to Woodstock! Celebrate the new store opening with a free cooking demo by Marisa Moore, RDN. Attendees will get a sneak preview of Sprouts Woodstock at this special event on the evening prior to the grand opening. Seating is available on a first-come, first-served basis.
4th of July Superfood Spark Cooking Demo

Superfoods from Sprouts add a fresh and festive spark of flavor and nutrients to your Fourth of July menu! Join Marisa Moore, RDN, for a fun and interactive cooking demo showcasing creative ways to add healthy and fun nutrition with three easy recipes at the soon-to-open Sprouts in Woodstock.
Attendees will:
• Learn how to use fresh fruit to naturally sweeten festive dishes
• Discover the benefits of colorful superfoods
• See and sample three delicious dishes
Marisa will demonstrate:
• Sparkling Raspberry Lemonade
• Watermelon, Blackberry and Feta Salad
• Red, White and Blue Angel Food Cake Parfait

Samples will be provided and fun giveaways will be available throughout the event! Every attendee will receive a complimentary Sprouts reusable shopping bag and a Sprouts Brand product.
This is a family-friendly event. Printed tickets are not required for attendance. Seating is available on a first-come, first-served basis.
About the Speaker: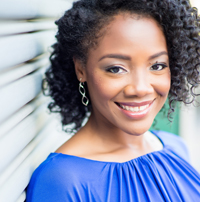 Marisa Moore, RDN, is an Atlanta-based registered dietitian nutritionist and consultant specializing in food and nutrition communications. Using a food-first, mostly plant-based approach, Marisa helps people eat better one morsel at a time. A trusted food and nutrition expert, Marisa is a contributor to US News and World Report, Huffington Post and People magazine and has appeared in major media outlets including the Dr. Oz Show, CNN, TODAY, New York Times, Wall Street Journal and more. Connect with her on Instagram and Twitter and get her recipes and nutrition tips at marisamoore.com.