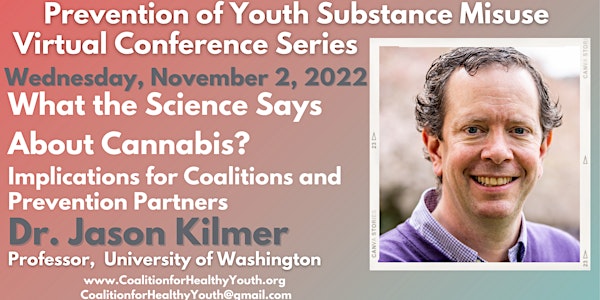 Prevention of Youth Substance Misuse 2022 Virtual Conference Series - FREE
What the Science Says About Cannabis (and What It Means For Coalitions and Prevention Partners) presented by Jason Kilmer
About this event
What the Science Says About Cannabis (and What It Means For Coalitions and Prevention Partners)
How does cannabis in 2022 differ from what people used in the 1970s, 1980s, or 1990s?
How does cannabis impact cognitive functioning (and what does this mean for school performance)?
What are the mental health implications of cannabis use?
What is the research on cannabis and impaired driving?
Hear about the answers to these questions (and more), plus get your own questions answered!