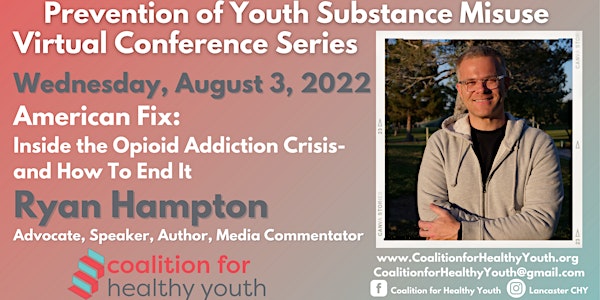 Prevention of Youth Substance Misuse 2022 Virtual Conference Series - FREE
Ryan Hampton American Fix: Inside the Opioid Addiction Crisis- and How to End It.
About this event
Ryan Hampton has made addiction and recovery reform his life's mission. Through his work with multiple non-profit and social impact organizations, Hampton has been rocketed to the center of America's rising recovery movement―quickly emerging as the de facto leader of the national conversation on addiction. He understands firsthand how easy it is to develop a dependency on opioids, and how destructive it can quickly become. Now, he is waging a permanent campaign to change our way of thinking about and addressing addiction in this country.
In this session, Ryan Hampton will describe his personal struggle with addiction, outline the challenges that the recovery movement currently faces, and offer a concrete, comprehensive plan of action towards making America's addiction crisis a thing of the past.