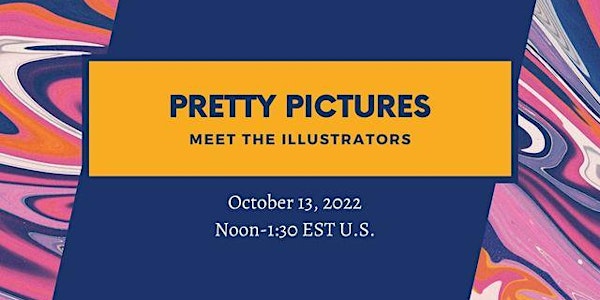 Pretty Pictures: Meet the Illustrators
Talented book illustrators give children's book authors personal tours of their work. This is the event to find an illustrator!
About this event
Children's book authors, the search for beautiful illustrations for your next project is over.
On October 13th, several talented illustrators will take you on a personalized tour of their work. In this FREE online event, you will meet with them as they tell you the stories behind their art.
The collaboration between author and artist is a special one. You can't tell from a Fiverr or Upwork bio if that person is the right fit for you. This format will allow you to hear the artist's passion for their work and point of view.
So, whether you need a book cover, a few drawings, or illustrations to accompany a full-length picture book, please join us.
Registration is required, but the event is FREE.
Access to the recording of the event will be emailed to attendees after the event ends.