Description
Chuck Kanski from Solo Vino will be teach the basics (with healthy samples) of the hottest Summertime drink…rosé wine! You might be surprised how much variation there is between different rosés, depending on origin, grape and style. Here's the good news: they're always delicious! We'll start with a couple of classic French rosés from Tave and Provence and finish with some domestic gems.
Meet Chuck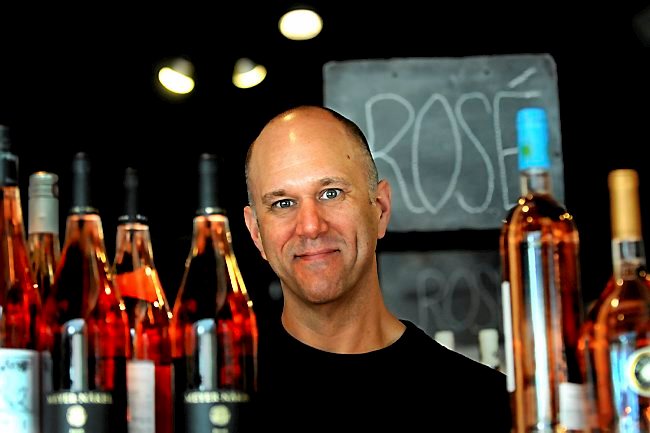 If you've been to one of our wine classes, then you know about Chuck. He's not just a wine expert (and boy, is he), but he should be a comedian.
Chuck owns Solo Vino Bottle Shop in the Selby/Dale neighborhood of St. Paul, which is easily one of the most interesting wine, beer and spirit shops in the Twin Cities. You can read about Chuck in this Pioneer Press profile. Here's an excerpt that's relevant to our upcoming class:
You're kind of obsessed with rosé. Why should more people drink it?
It might be an unhealthy obsession for me. Rosé always keeps my attention because it's so diverse. More people should drink rosé because it's where the red wine and white wine people meet. If you're having a party, serving a dinner, you need only one wine: rosé. I can't think of a meal course or preparation that rosé would not complement.