Description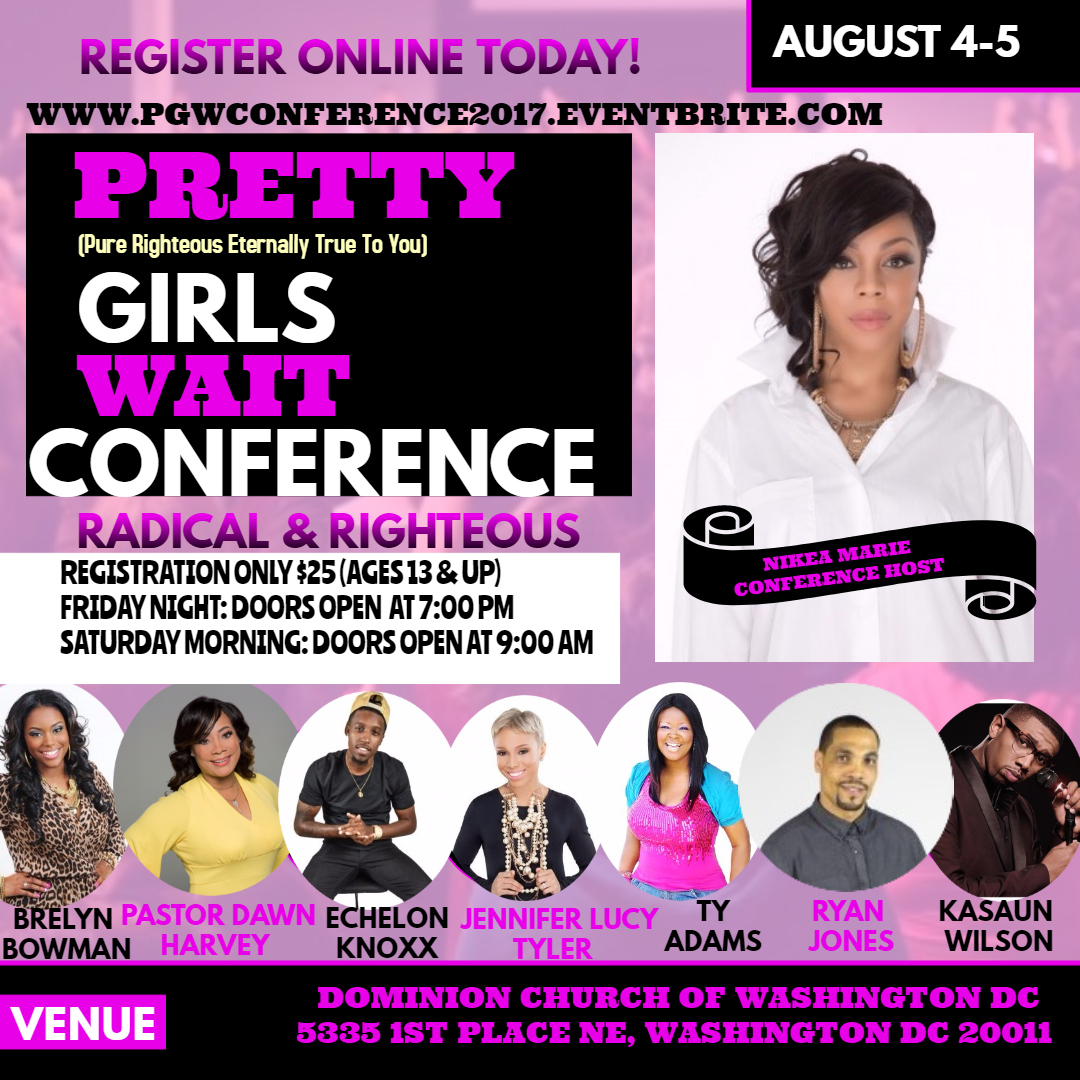 RETTY means Pure Righteous Eternally True To You! Our organization empowers, inspires, and encourages women to know their value and their worth! We deal with REAL issues, and we support one another in our journey called life! This is our 3rd conference, and we are doing things BIGGER AND BETTER! See details below:
Friday, August 4, 2017 (Christian Lounge)
Doors Open/Registration 7:00 PM-11:00 PM
Tonight we will have vendors, spoken word, live music, comedy, male and female panel, night of worship, dancing, giveaways, and so much more!! Virgin Drinks and Finger Foods will be available for purchase!
Saturday, August 5, 2017 (Radical & Righteous)
Doors Open 9:30 AM- 1:00 PM
Light breakfast will be served
We are having an amazing food truck with chicken and waffles, salads, smoothies, wraps, jerk chicken, and so much more for amazing prices!
Vendors, Music, Giveaways, Fashion Segment, Special Guests, Speakers, Music by our conference host Nikea Marie, and so much more!
We will be discussing MAJOR HOT TOPICS: SEX, RELATIONSHIPS, PURPOSE, PAIN, PAST, PRESENT, FUTURE, HOW TO BE A BOSS, OVERCOMING, FORGIVENESS, VALUE AND WORTH, FASHION, MAKEUP TIPS, AND SO MUCH MORE!!
This event is for women of all ages!!! Please join us for an amazing time!
I guarantee that your life will never be the same!
Here are a few pictures from our previous events: Can't wait to have you join us this year!!