Description

Third time's a charm! On Sunday, August 13th Uptown Natives presents Pretty Girls Love Day Parties. As the Summer is slowly coming to an end, join us as we turn up one last time. Come out and enjoy the good vibes, music, and artisitc scenery that we will be providing at The Paper Box in Brooklyn,NY. This is a 21+ Event and we urge you to please arrive early so you can get the best out of your expereince. Thank you for supporting. Life's a blessing with the natives.
Hosted by: @_Russian, @Cabinfever_, @Youngprince_ & @Bizlovee_
DRESS CODE:
NO hats, Hoodies, Boots, Baggy Clothing or Athlectic Sneakers. Fashionable Sneakers OK.
COME ON TIME
Ticket holders may be denied if venue is at capacity. All Ticket Sales Are Final - NO REFUNDS
Hookah Available All Night !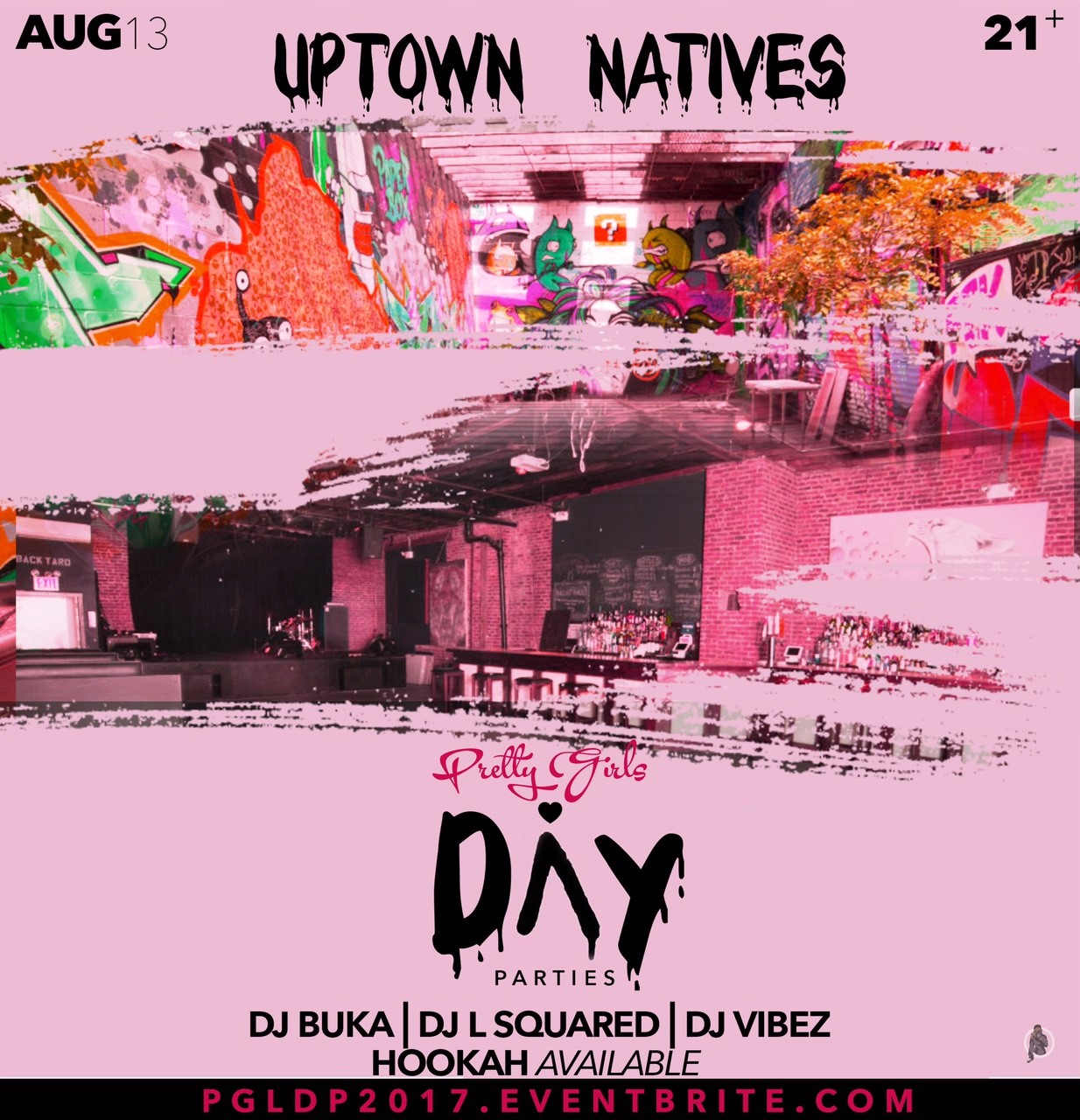 Date and Time
Location
Refund Policy