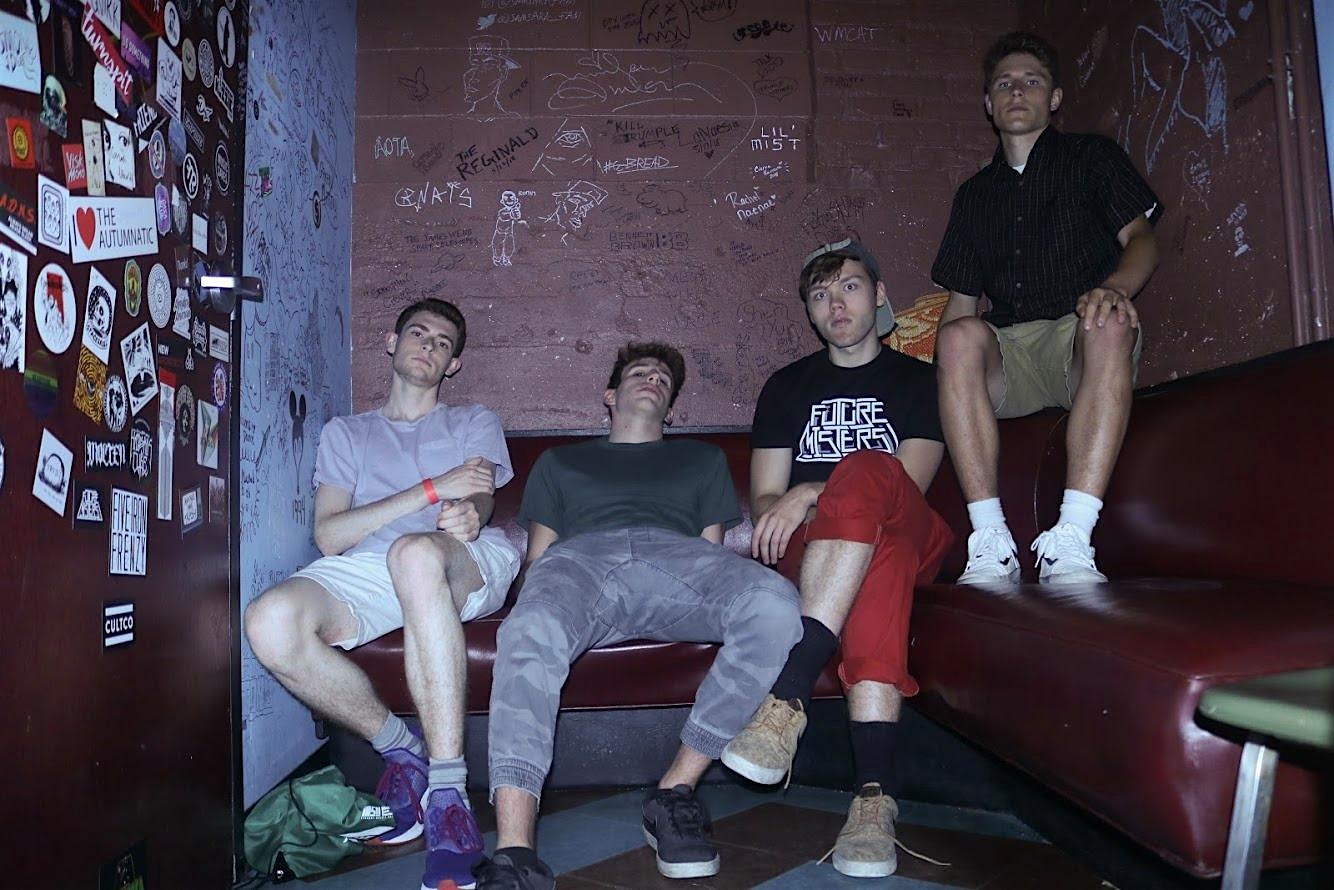 About this Event
FRIDAY, FEBRUARY 28TH
PRETORIA
McWEAKERTON
LOST MAGIC
$ 8/12
DOORS 7:00 PM
SHOW 8:00 PM
PRETORIA
Pretoria makes guitar-driven indie-surf music that's as smart as it is energetic.
While all its members hail from Grand Rapids, Michigan, the three-piece alternative rock group takes its name from the capital city of South Africa. The band first formed when guitarist Josh Bilisko and bassist Rob Gullet met in the halls of their local high school.
"Rob and I were in weight training class together and I saw him wearing a Nirvana shirt," recounts Bilisko, "so I knew we had similar music interests."
The Nirvana connection was a sign of things to come; the two instantly clicked, started jamming together, and quickly built on each other's creative influences. Drummer Ben Dewitt was added as the group began playing Grand Rapids shows and writing original material.
Pretoria swiftly rose through the Western Michigan performing ranks, driven by hand-clapping guitar licks and melodic vocal lines that connect quickly in a live environment. The style evokes artists like And The Kids, Beach Fossils, and Wallows.
"We love how Wallows presents indie rock in a poppy form," says Bilisko. "We make music our audience likes, as catchy as possible." This fusion of indie influences gives Pretoria a diverse (but still recognizable) genre stockpile to draw from.
In August 2018, the band made its official recorded debut with a self-titled EP. Since then, they've continued to host and appear at several shows throughout the northern US. During their time on the scene, Pretoria has also received radio airplay on WYCE 88.1 and WRWW 92.3.
Beginning in 2019, Pretoria shared two singles leading up to their new EP including "Lafayette Ave." and "Keep Two Stepping".
Summer 2019 marks the upcoming release of Cape Town, a new take on a surf-inspired indie sound.
McWEAKERTON
McWeakerton, formed in Grand Rapids MI(2018), is an indie math rock group comprising of Chris Coble on Guitar and vocals, Will Mauchmar on bass, and Alex Yeomans on drums. The band dances from jaunty and fun time changes to melodic and rhythmic grooves phasing between mellow to manic, capturing nostalgic 90's era laments with new aged flair, anger and fun. Get Weak less.
McWEAKERTON
 Lost Magic is a rock duo that explores punk, blues, and grunge. The band consists of Mason, who does guitar and vocals, and Rod, who plays drums. The band has been composing music for a year and will continue making more.