Preston & Keith Frank with Kevin Wimmer The Whirlybird Festival 2019
Event Information
Location
The Whirlybird - SWLA - Location & directions upon ticketing
Opelousas, LA 70570
Description
The Whirlybird Festival 2019 has been created as part of a 5 day celebration and exploration of South Louisiana and Acadiana culture. 30+ cultural enthusiasts from Vancouver, British Colombia will be joining us for the "Highly Motivated By Fun Excursion". We welcome our friends and neighbors to join us for 4 nights of Big Fun and dancing at The South's Premiere Underground Honky Tonk.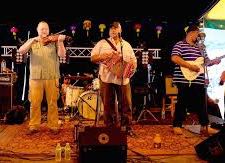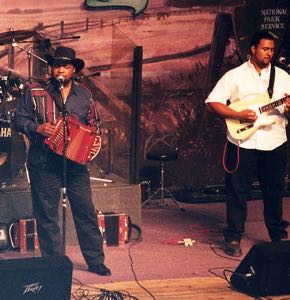 Preston Frank's 2003 CD, titled Preston Frank and Family: Born in the Country, gives listeners a generous helping of a rare commodity these days: real Creole music, with deep roots in rural Soileau where Preston Frank was raised. His own song, the title track "Born in the Country," a tribute to the Creole life, sung in both French and English, has received a lot of airplay on Southwest Louisiana Zydeco shows.
"Zydeco and Creole music in Louisiana can be traced via the family trees that pass this music down from generation to generation. That's multiple generations of ground-breaking musicians that went into developing this music and that continue to push its boundaries today. In Southwest Louisiana, the Frank family is one of the best-known Zydeco and Creole music families, and rightly so.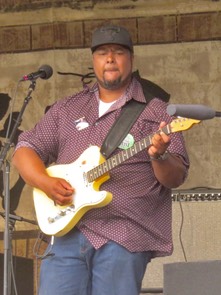 Keith Frank rules the Zydeco dancehall circuit with this dance-friendly Zydeco anthems and reputation as the best of the best. But he comes from a family of Creole musicians with strong ties to the tradition. His father, Preston Frank, is one of the elders of today's Zydeco music and has lived his life situated at the locus point when Creole music became La-La became Zydeco in the 1950s." - from Interview by Devon Leger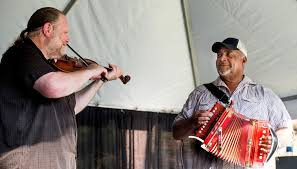 Kevin Wimmer has performed frequently with Dewey Balfa and learned the essence of the tradition directly from him. Over the years he has performed most notably all over the globe with Preston Frank, Balfa Toujours, the Red Stick Ramblers, Steve Riley and The Mamou Playboys, Ann Savoy, Chas Justus and The Jury. His fiddle and powerful vocals bring a unique Creole influence to his Louisiana repertoire.
Oh yes - never been to the Whirlybird? Purchase your ticket here on Eventbrite and email Jim at thewhirlybird@gmail.com and he will send you the secret directions to South Louisiana's premiere underground honky tonk. Shhh....
Date and time
Location
The Whirlybird - SWLA - Location & directions upon ticketing
Opelousas, LA 70570
Organizer of Preston & Keith Frank with Kevin Wimmer The Whirlybird Festival 2019
Jim Phillips and Christy Leichty are artists and educators who love music and South Louisiana culture so dearly that they moved to Louisiana to join their creative community to help rebuild and promote literacy after the 2005 hurricanes.  They bought an old Texaco distribution center/train depot, moved it to a secret location, and outfitted it as a honky tonk/dance hall/theater/hideaway called The Whirlybird - "Not a place, but an underground movement, folks highly motivated by fun. . ."  https://www.thewhirlybird.com