Description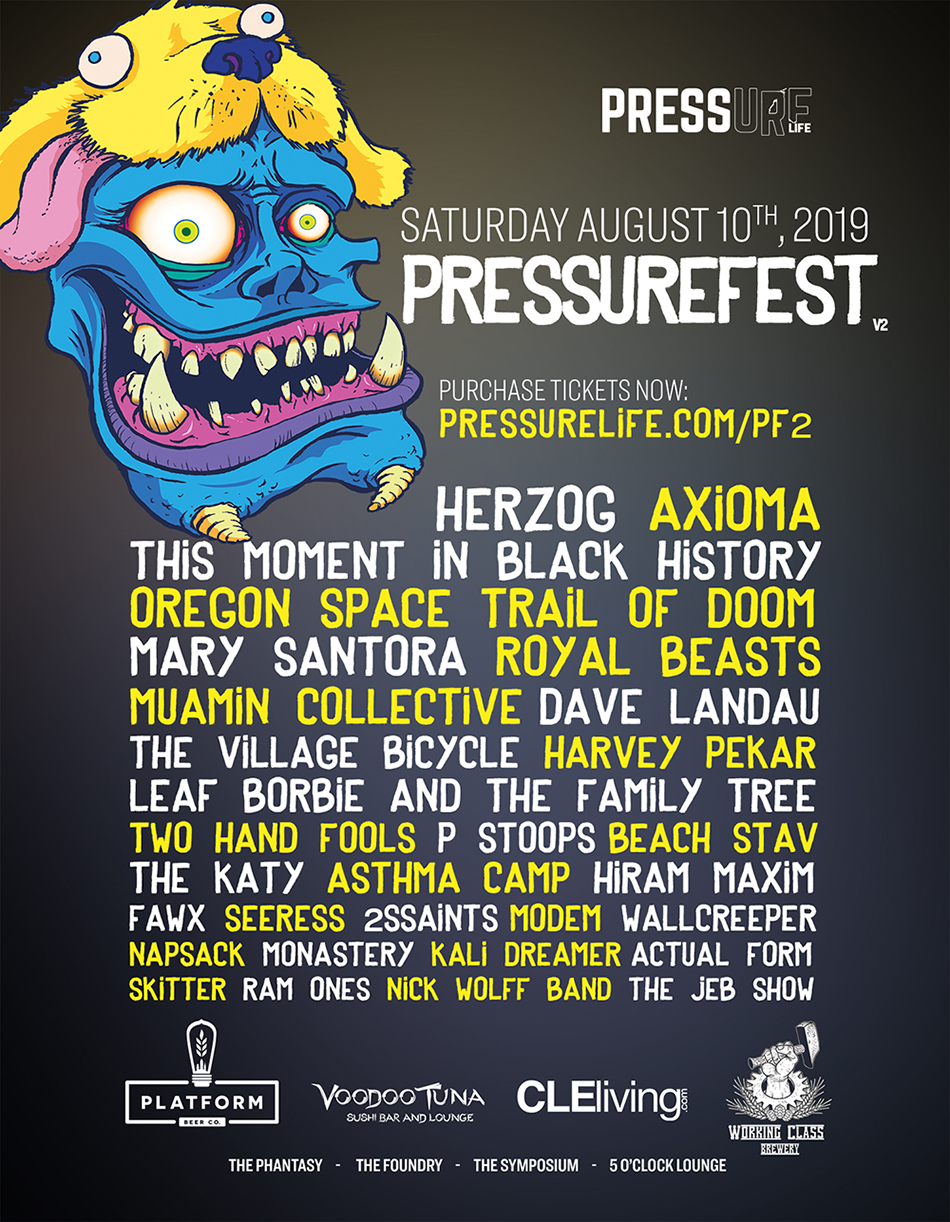 Welcome to PressureFest V2! We are very excited to bring the festival back. Thank you all for making it possible by coming last year! Our main goal this year was to bring you bigger and better local bands, bring in more vendors, and have an overall more comfortable experience all while trying to cement ourselves as one of the best music festivals in Cleveland.
There is one thing you should almost immediately recognise as different, the addition of a fourth stage The Phantasy. We are super stoked to work with the new management and help bring the once legendary venue back from the dead. It would have been a huge bummer if the Cleveland lost yet another amazing place and we are in full support to revitalize the entire complex.
We would also like to announce our stage sponsors for this year. Platform Beer Co. will head The Phantasy stage. Working Class Brewery is spearheading The Foundry. CleLiving returns once again as the backer for The 5 O'Clock Lounge. Voodoo Tuna brings to you the all new comedy stage at The Symposium run and curated by Cleveland Comedian of the Year Award winner Mary Santora.
Walking around outside the venues and even traveling off to other local bars, restaurants, and stores will be heavily encouraged. In front of Value World we will have food trucks and vendors. All around the venues and hallways leading into the venues we will have more vendors scattered about. The wristbands will also get you perks at other places around town, for instance LBM will have a quick eats menu that you can only access if you have a PressureFest wristband. More info on the wristband perks will come later.
Please stay tuned for more updates. We still have a lot to do to make this a very special experience for the artists and the community. Thanks for the continued support of both PressureLife and PressureFest.
Brought to you by Platform Beer Company, CLEliving.com, Working Class Brewing, and Voodoo Tuna.