Description
PressReader Covers: Technology's Impact on Journalism around the US Election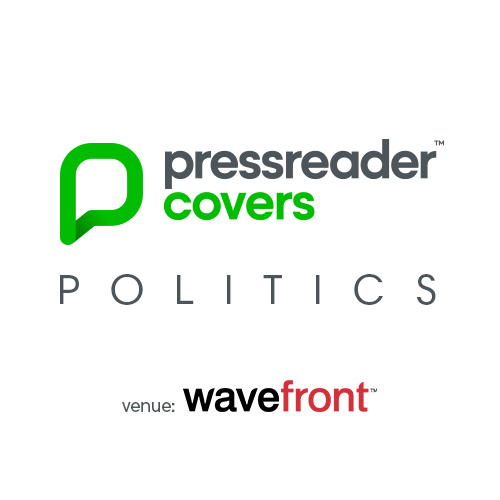 Social platforms have allowed for content to become available within seconds to billions of people around the globe, but how has technology affected access to quality journalism?
Join our panel of esteemed leaders in technology, journalism, media, and political sciences to explore the ways in which digital innovation has impacted the way we experience, digest, and share information.
Moderated by PressReader's Chief Content Officer, Nikolay Malyarov, the panel will examine the case study of news coverage on the US Presidential Election.
Join the conversation – in person or online via @pressreader – where we'll be asking YOU about your thoughts and live tweeting parts of the panel discussion.
Live: Answers from around the world via Quora. Find here.
Our Panelists: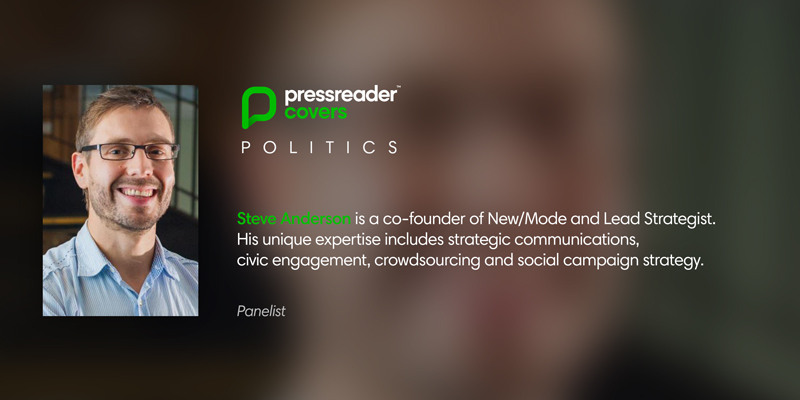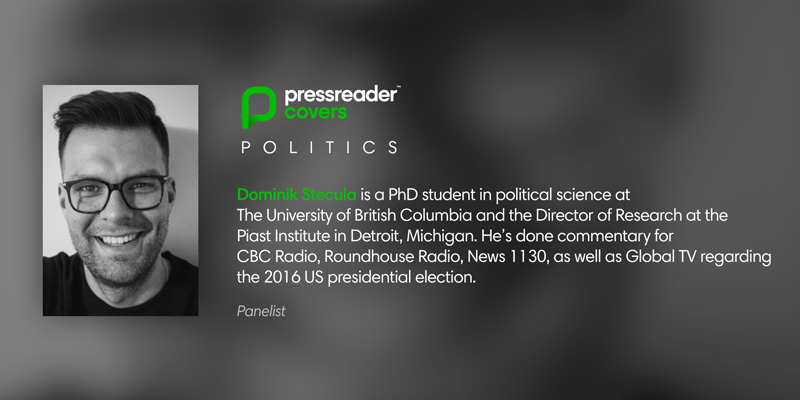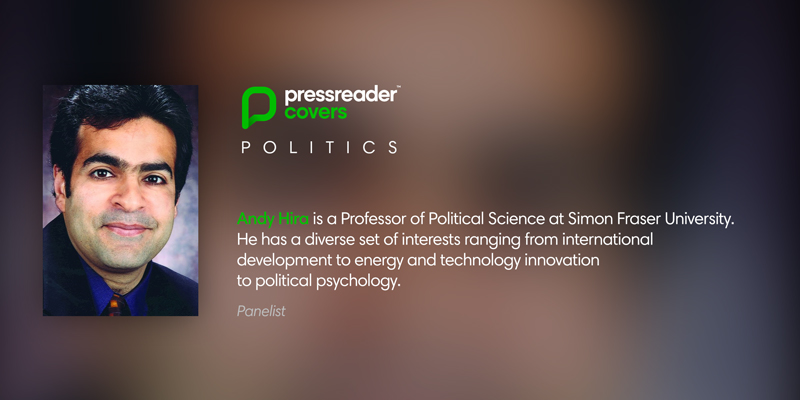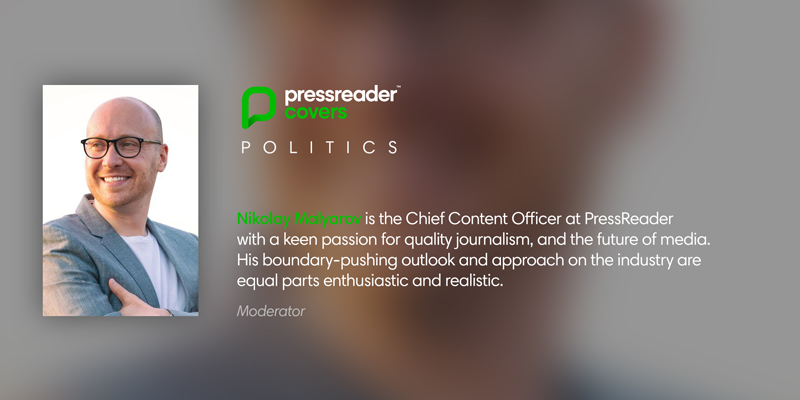 Date and Time
Location
Wavefront Wireless - The Willow Room
1055 West Hastings Street
9th Floor
Vancouver, BC V6E 2E9
Canada