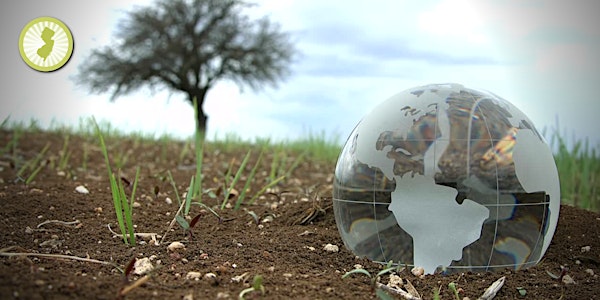 Press event: Climate change and disaster preparedness in New Jersey
Join us on Oct. 19 at 2 p.m. for a timely panel discussion about climate change and disaster preparedness in N.J.
About this event
Let's talk about climate change and disaster preparedness in New Jersey.
Climate change headlines dominated U.S. media in the aftermath of Hurricane Fiona in Puerto Rico and Hurricane Ian, which severely flooded coastal towns in New Jersey. A year since Hurricane Ida reaped destruction on New Jersey's densely populated cities, caused millions in damaged infrastructure and claimed thirty lives, recovery continues in the state, which has received $873.6 million in federal disaster relief funds.
For this panel, host and NJ.com Star-Ledger reporter Steven Rodas will speak with special invited guests, including Maria Lopez-Nunez, Director of Environmental Justice and Community Development at Ironbound Community Corporation (ICC), about how New Jersey has responded to climate change and its impact on our neighborhoods.
Don't miss this important discussion about climate change state and local government disaster readiness, infrastructure plans, and other issues — such as the new $52 billion contract for New York-New Jersey waterway barriers proposed by the Army Corps, and flooding vulnerabilities in low-income areas of our state. You'll also come away with insight from community organizers, environmental justice advocates, and policy experts who are not often cited and can offer fresh perspectives that reflect New Jersey's diverse communities.
This event is part of the "Not Your Same Old Sources" (NYSOS) series, featuring experts from our Diverse Sources Database, a publicly available, sortable list of experts of different races and genders, ages, and ethnicities.
This panel is presented by the Center for Cooperative Media at Montclair State University, in partnership with NJ.com, NJ ethnic and community media, and our event sponsor, Princeton University's Office of Communications.
WHEN:
October 19, 2022 at 2pm ET
WHERE:
Zoom. You will receive a link to join the Zoom after you RSVP.
WHO:
Steven Rodas, climate and environment reporter, NJ Advance Media
Maria Lopez-Nunez, director of environmental justice and community development, Ironbound Community Corporation
Questions? Contact the Center directly at info@centerforcoperativemedia.org.