Dominican Film Festival in New York event presents :
Dominican women in film Panel New York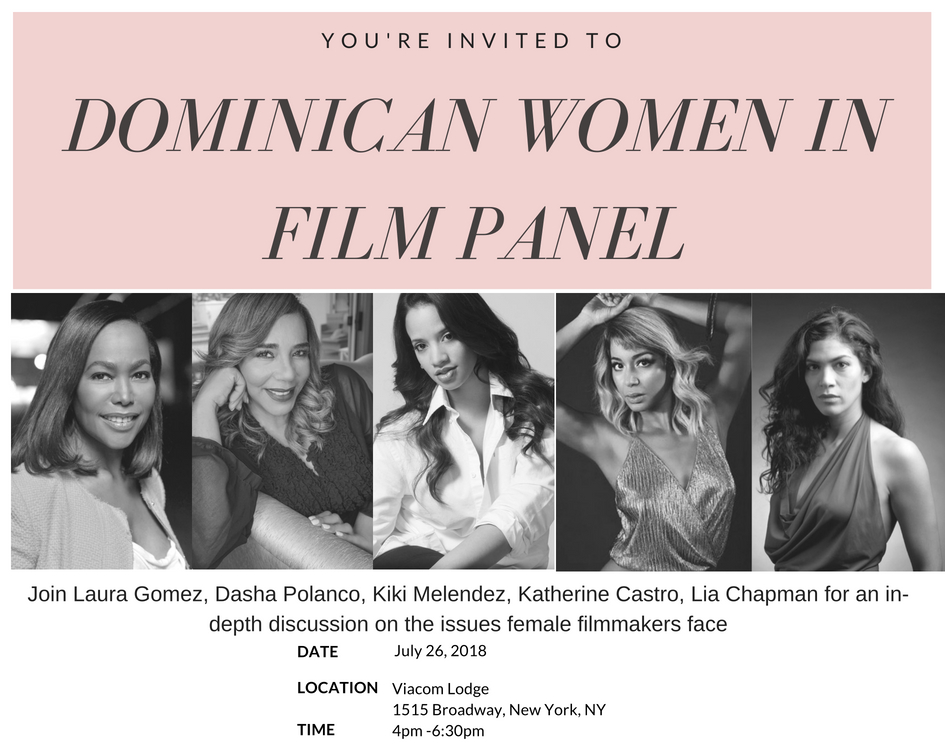 event date : 26 July 2018
The Dominican Film Festival invites you to cover this insightful panel " Dominican Women in Film". The event is scheduled to be held at the Viacom - Lodge 1515 Broadway, New York, NY at 4pm - 6pm.
in the largely male-dominated Film Industry and the approaches these talented Latinas have used to bring their powerful and unique stories on-screen. A reception will follow.
Space is limited so please RSVP before Wednesday July 17a chance to celebrate with some of Dominican's rising stars. * there is high security in this building please
Please confirm your attendence before Wednesday July 17 , 2018.
Thank you in anticipation of your favorable response.