Description
Join us for a 3-mile hike in the Presidio with Kristine Poggioli and Carolyn Eidson, authors the hot new SF Guide, Walking San Francisco's 49 Mile Scenic Drive.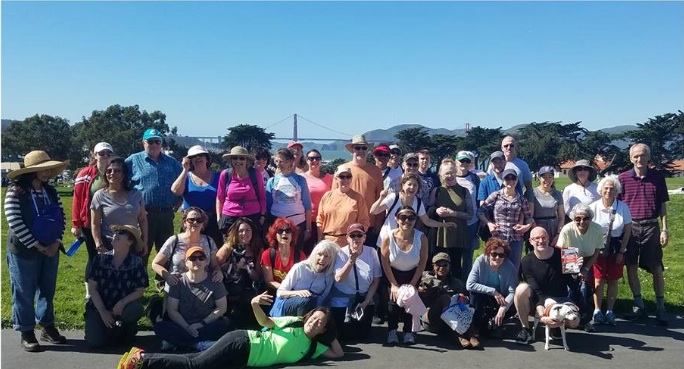 We'll start at the Presidio Sports Basement for an overview of San Francisco's 49 Mile Scenic Drive. We'll hike along Crissy Field, circle around the Palace of Fine Arts, enter the Presidio through the Lombard Gate, where we'll seek advice from Yoda, discover a hidden 1906 earthquake shack, see a slice of the old army base and the City's oldest adobe structure, and pay our respects at the Pet cemetery, before circling back to Crissy Field. Along the way we'll gawk at amazing views and the authors will share a few tidbits of the most-likely-true history and fun factoids they discovered while researching the guidebook.
The hike will end back at Sports Basement where Carolyn and Kristine will share their favorite walks and sign copies of their book. We'll also raffle off a copy of Walking San Francisco's 49 Mile Scenic Drive - must be present to win.

Well-behaved children and dogs welcome, however dogs are not allowed inside Sports Basement.

Please RSVP so that we can update you on any changes due to the weather.