Description
Join us to celebrate and honor our graduating PGS Class of 2019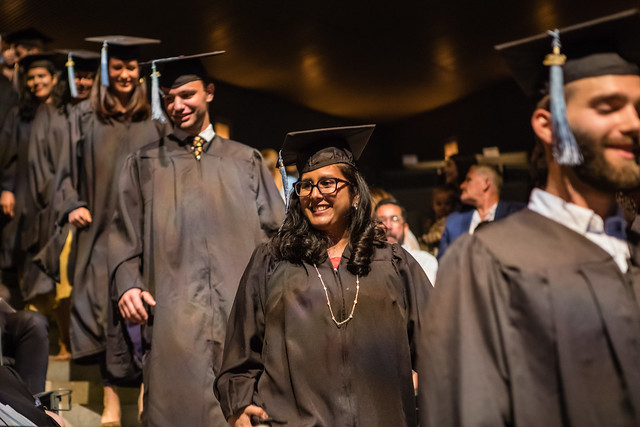 Commencement Ceremony
This year's Commencement ceremony and reception will be held at the beautiful SFJAZZ Center in San Francisco's Hayes Valley neighborhood. Directions and parking information can be found on SFJAZZ Center's website.
The 2019 PGS San Francisco Commencement Ceremony will feature student-elected speakers Robert Bartolucci (MBA), Chance Cutrano (MPA), and Andrea Prebys-Williams (Dual MBA/MPA.) Konda Mason, Co-Founder, and CEO of Impact Hub Oakland and Co-Founder of Jubilee Partners will deliver the Commencement Address. The ceremony will be followed by a reception with libations and light hors d' oeuvres for graduates to celebrate with their guests and the community.
Although tickets are not required for entry, nor are they limited per student, please register to help us plan a memorable event. While seating is abundant, if you or your party requires many seats together, we recommend you arrive on the early side.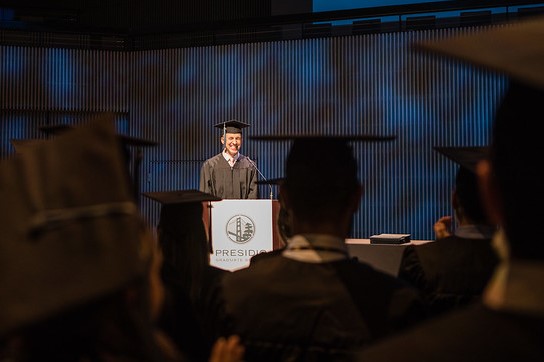 Program:
2:45 pm - Doors open to guests
3:00 pm - We request your arrival
3:15-4:30 pm - Commencement Ceremony
4:30-5:30 pm - Reception at the SFJAZZ Center
Keynote Speaker, Konda Mason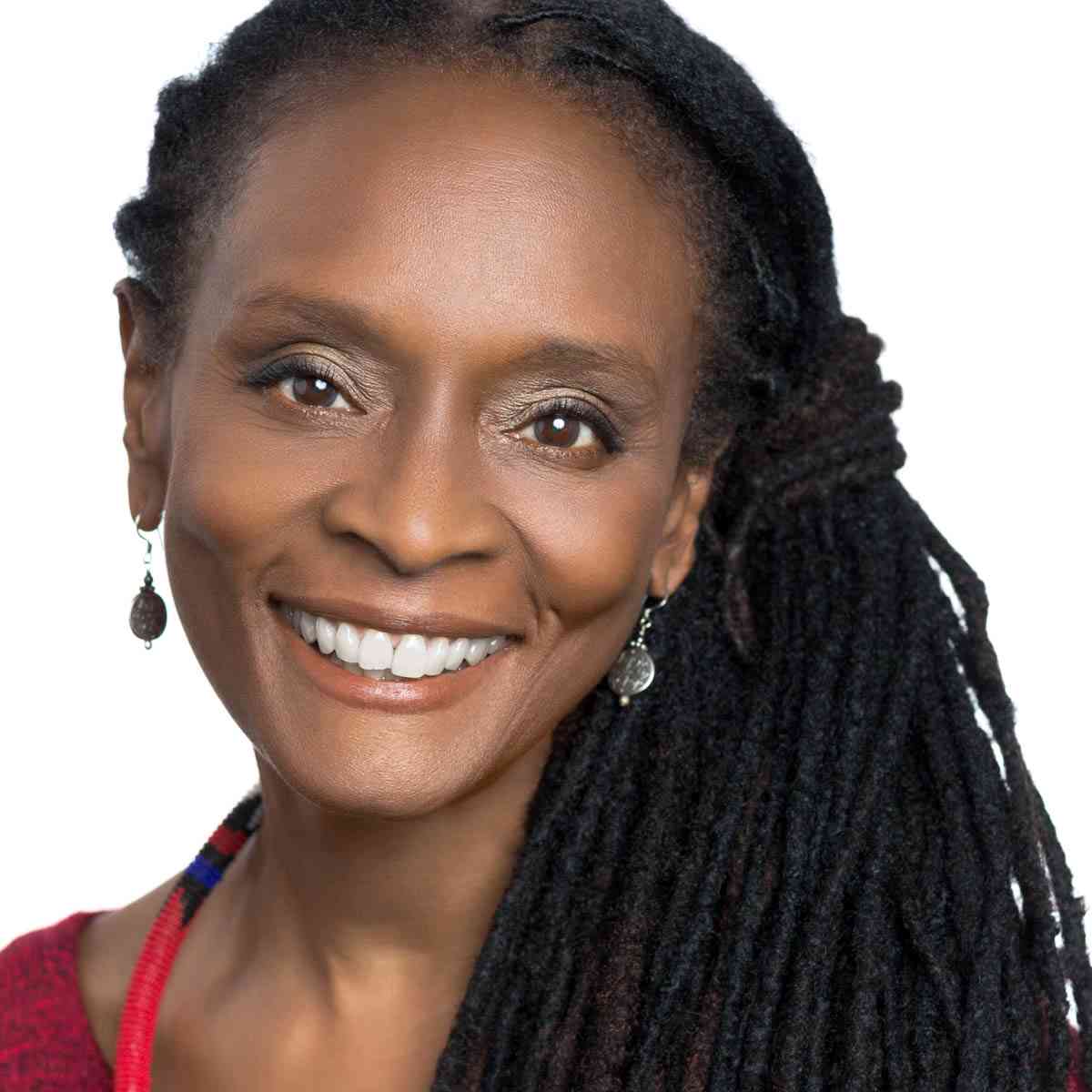 Konda Mason, equal parts activist, entrepreneur, and teacher uses her passion and talent to effect change in the San Francisco Bay Area and beyond.
Activist
With a background in entertainment and filmmaking, Konda has led a media team that successfully stopped the construction of a coal-fired power plant in Borneo, Malaysia. Her work has been honored with an Academy Award nomination and a Grammy Award.
Entrepreneur
In 1995 Konda co-founded Yoganics, an organic grocery delivery service that served the Los Angeles area. In 2012 she co-founded the Impact Hub Oakland, a co-working space for social and environmental change makers, whose core values include radical inclusivity, authenticity, and effectiveness. In 2015 Konda co-created and co-facilitated The Well-Being In Business Lab, "a project of prominent business leaders learning to bring a deeper level of their humanity to business," and in 2017 helped to launch the Community Capital (COCAP) Conference in Oakland.
Konda is passionate about social justice and has implemented diversity, equity and inclusion (DEI) plans for organizations with which she has worked. As the Project Director for Runway Project Oakland, Konda supports African American entrepreneurs with micro-loans intended to close the "Friends & Family" gap funding that is often unavailable to them.
Teacher
Konda is a trained Kripalu yoga instructor and regularly leads retreats at Spirit Rock Meditation Center, where she also sits on the Board of Directors. Since 2007, Konda has been a facilitator and trainer with Pachamama Alliance and leads periodic ecotourism journeys to the Ecuadorian Amazon, "as a way of submerging people from the global north into the realities of indigenous culture while witnessing the importance of this vital ecosystem."
Konda has shared that her work is "driven by the vision of realizing in her lifetime a genuinely just, regenerative and sustainable world." In this, her vision is perfectly aligned with that of Presidio Graduate School and we are honored that Konda will join us and speak at the Commencement of the Class of 2019.
Questions?
Sally Jernigan-Smith, Senior Manager of Community Engagement
sally.jernigan-smith@presidio.edu | 415-655-8936