Description

Presidio Graduate School 2017 Commencement
Join us to celebrate and honor our graduating students

Sunday, June 4th

SFJAZZ Center
201 Franklin Street
San Francisco, CA 94102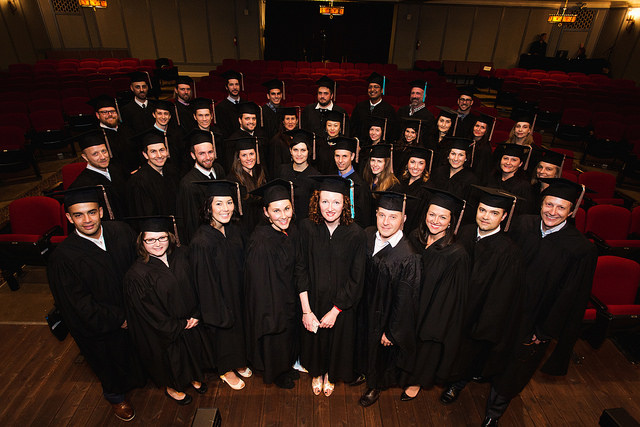 This year, Commencement will be held at the beautiful SFJAZZ Center in downtown San Francisco. This LEED Certified building is one of the newest performance venues in the city and puts a modern touch on classical theater and reception spaces.
SFJAZZ Center is located at the corner of Franklin and Fell Streets in San Francisco's Hayes Valley neighborhood. Directions and parking information can be found on SFJAZZ Center's website.
Run of Show:
3:00pm - We request your arrival
*Tickets are not limited per student, and seating on first come, first serve basis
3:15-4:25pm - Commencement Ceremony
4:30-5:30pm - Reception at the SFJAZZ center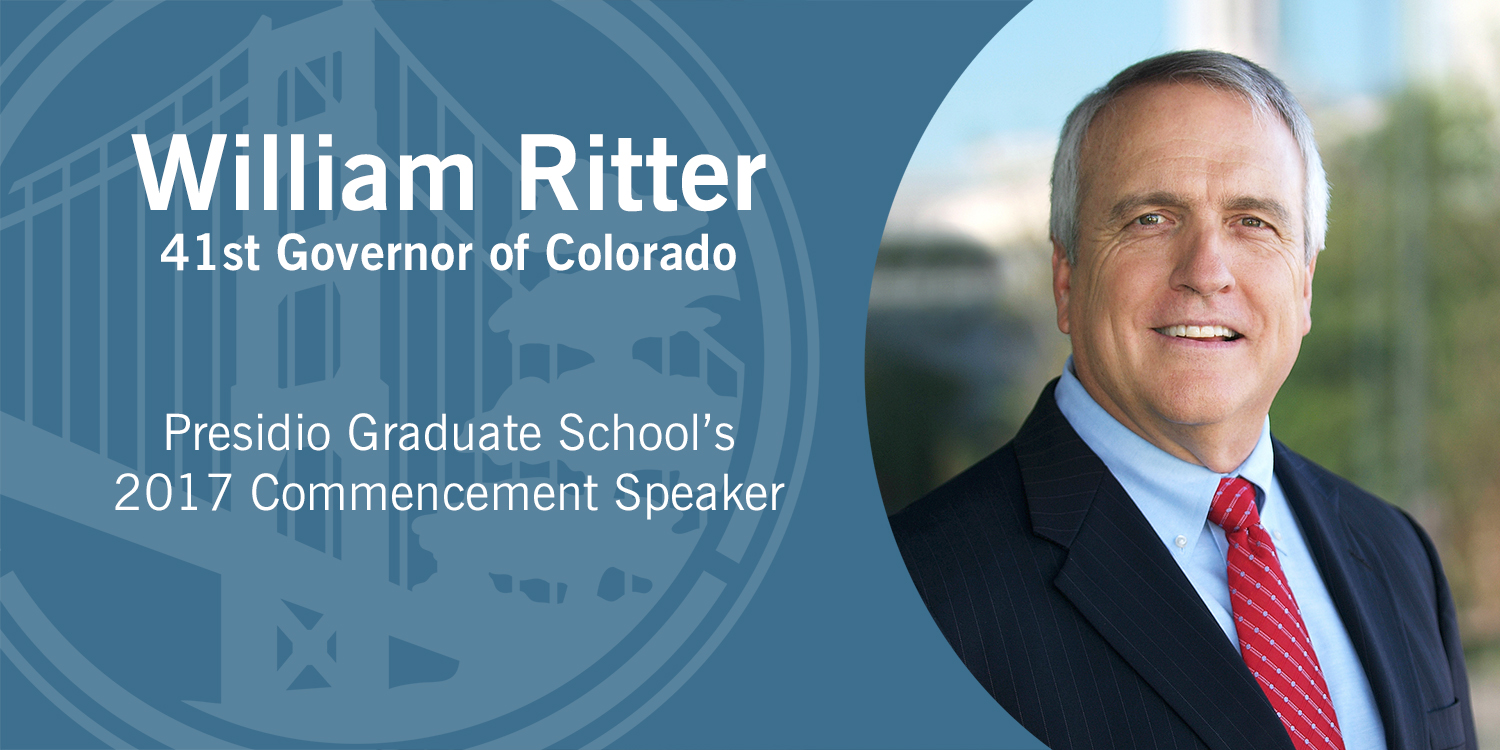 After serving as the Governor of Colorado from 2006 to 2010, Bill Ritter is now the director of the Center for the New Energy Economy at Colorado State University. A true leader in business and renewable energy, he has just published the book Powering Forward: What Everyone Should Know About America's Energy Revolution.
Where to Stay?
Presidio Graduate School has a Preferred Rate Agreenment with the Mosser Hotel. To make your reservation, please call 800-227-3804 or email reservations@themosser.com and mention the Presidio Graduate School corporate account rate.