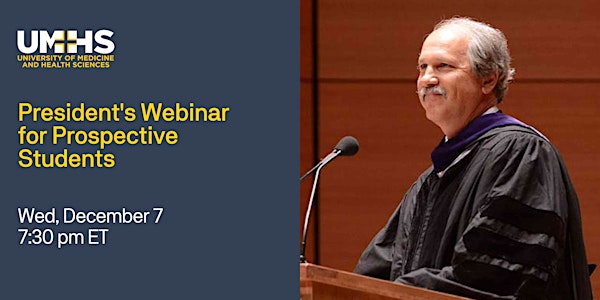 President's Webinar for Prospective Students
UMHS President Warren Ross will lead this presentation for prospective medical students.
About this event
We are holding an exclusive webinar for all prospective students. President Ross, along with UMHS staff, students, and alumni, will participate in this wonderful opportunity for you to interact with key members of the UMHS family directly. Our goal is to provide you with a thorough overview of various aspects of the program.
Discover more about our personalized approach to medical education, state-of-the-art campuses, comprehensive loan program, and superior student outcomes.