Looks like this event has already ended.
Check out upcoming events by this organizer, or organize your very own event.
President's Day Special Starts Today- VA NARPM Conference

Sunday, February 17, 2019 at 7:00 PM

-

Tuesday, February 19, 2019 at 5:00 PM (EST)
Event Details
Surround yourself with happy, warm and genuine people.
Realtors and Property Managers!!!
- Join us for the 6th Annual VA State NARPM Chapter Conference in beautiful Portsmouth, Virginia.
International and local speakers ready to share their expertise and help real estate professionals grow their business and a social event aboard the Spirit of Norfolk Cruise ship. This year our conference is hosted at the Renaissance Portsmouth-Norfolk Waterfront Hotel.
CLICK here for a Quick Video--- Less than 2 minutes:

https://spark.adobe.com/video/8k7xerfM9RM8K
INVEST IN YOU IN 2019!! 
Don't miss out on two days of property management/leasing education, fabulous vendors, networking and fun-filled events for all to enjoy. 

●     WHY having an effective BDM position is no longer optional whether you're a real estate business running sales and PM, or a dedicated PM only business.
●     THIRTY key monthly BDM tasks and activities and aligned KPIs to generate more leads and sign-up more new doors to dominate your marketplace.
RECEIVE a monthly schedule for your business to stay accountable for serious GROWTH

Monday starts the conference with property management/leasing sessions, networking, food, and an evening Harbor Cruise on the Elizabeth River.  The Spirit of Norfolk evening cruise has been reserved just for NARPM attendees and guest.  Tuesday concludes the conference with more educational sessions, a legal panel, and food. This conference has something for everyone so register today and make this our best Virginia State Conference to date! All aboard!
Let's set sail and leverage your return on relationships.
AGENDA
Monday - Conference Starts

8:00am-9:00am
Registration Conference Registration
9:00am-9: 45 am
Welcome A message from our President Eric Wetherington, MPM RMP

9:45am10: 45 am How secure and safe are you really? 
This session discusses the impact of cybersecurity and business email compromise.
Lisa Whittaker/ Special FBI  Agent Erik Gudmund  

11:00am-12:15pm Keynote: Coach Deniz Yusef
1:15pm-2: 15 pm 
 Make more money this year -Scripts to Overcome the BIGGEST Discount Problem 
You can get quality fees with new business despite cheaper competitors when you focus on impressing them with service, value, trust, and expertise instead of discounts. In this session, we show you how you can shine and earn more in your marketplace with new business. Learn ten effective scripts, methods and strategies to overcome fee discount requests. Get your marketing material right so you are perceived as high quality.
2:30pm-3:30pm-
Ten Different Highly Engaging Facebook Posts Growing Your Business with Facebook There's no doubt social media has taken over traditional marketing, and the biggest out there is Facebook. It's only going from strength to strength boasting over 1.8 billion active users. There are few people NOT spending time on Facebook on a daily basis. Therefore, you need to know how to engage with your audience effectively, and in this session, we will teach you ten different post types that will engage with your audience, and grow your profile.  Learn how Facebook decides what posts will be seen by your audience. 
3:30pm-5:00pm
Reaching the Top 10%-  Mastering Management 
The very best people in property management all have certain values and skills they have acquired that make them the top 10% of performers in the country. This session delivers the 21 skills, attributes and values you need to develop to join the prestigious ranks of success. Know the importance of goal setting and use mistakes, failure, and complaints to succeed.
Why your attitude is your greatest asset, and why training sets you apart from the average.
Know the skills that the very best are mentored and coached with.
6:30pm-9: 30 pm
Meet at the dock to board the ship-Ship leaves at 6:30 sharp.
Cruise Ship Spirit
Jim Roman
will show you how
 to network in a social setting- an interactive live workshop! 
Fun opportunity to assist each and every participant to leverage their return on relationships

.
Tuesday
8:00 am -9:00 am
Breakfast with Vendors
9:00am-10: 00 am
Networking – How to turn your CONTACTS into CONTRACTS™
Are you getting the most out of your Networking efforts? Would you like to turn your Networks into PAID works? Networking isn't just meeting people and passing business cards-it's a process. Discover the formula for developing relationships and specific techniques to make meaningful connections and start building your business through relationships rather than cold calls. 

10:15-11: 45 am Ask the ATTORNEY!
Get YOUR answers to property management legal questions from Virginia Attorney!

11:45-12:30 pm  Lunch Awards 
12:30pm-1: 30 pm
Mastering your Daily
Agenda 
When you've got a 'million things' to do, you need to know; what you must do now, in five minutes time and what can wait – and then you must get them in the right order!  How to 'program' yourself to become more effective and efficient with your time – even if you're really bad at it.
1:30pm-2: 45 pm
Q and A Session Bring your questions and get answers. Learn from industry experts Panel
3:00 pm- 4:30 pm
BIG Growth Pains to HUGE Personal Gains  
Deniz delivers the last session of the event, and there won't be a dry eye in the room as Deniz takes to the stage to bare his soul, become vulnerable in front of you and expose his painfully low moments to inspire you to new levels of courage, success, and achievement. 
Let's set sail and leverage your return on relationships.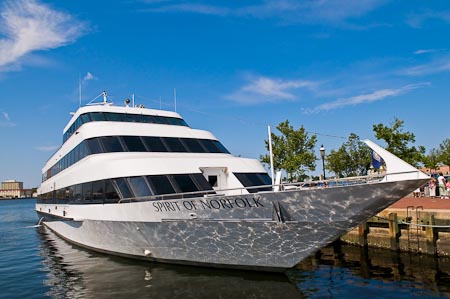 When & Where

Renaissance Portsmouth-Norfolk Waterfront Hotel
425 Water St
Portsmouth, VA 23704


Sunday, February 17, 2019 at 7:00 PM

-

Tuesday, February 19, 2019 at 5:00 PM (EST)
Add to my calendar