Presidential Search Open Forum
Description
California State University, Dominguez Hills
Cordially invites you to the
PRESIDENTIAL SEARCH OPEN FORUM
Tuesday, October 31, 2017 12:30 p.m.-2:30 p.m.
Located in the Loker Student Union Grand Ballroom
The California State University Board of Trustees is beginning the search for a new permanent president of California State Univeristy, Dominguez Hills.
CSU Chancellor Timothy P. White and the CSUDH Presidential Search Committee will visit California State Univeristy, Dominguez Hills on Tuesday, October 31, 2017. An open forum will be held from 12:30 p.m. to 2:30 p.m. in the Loker Student Union Grand Ballroom. Faculty, staff, students and community members are welcome to attend.
The purpose of the meeting in an open forum is to review the role of the committee; explain the search process and confidentiality; receive comments and input from the public and campus community; discuss preferred attributes of the next president; review the descriptions and needs of the campus and presidential position; and discuss any other business related to the search process.
The Board of Trustees of the California State University, in partnership with the Chancellor, is responsible for the recruitment, selection and appointment of CSU campus presidents. There is a deep commitment throughout the process to the principles of consultation with campus and community representatives and diversity. The ultimate decision and responsibility for the transition of executive leadership rests with the Board. The Chancellor designates staff to support the process.
SEARCH COMMITTEE
Timothy White, Chancellor
Rebecca Eisen, Chair of the Board of Trustees
Peter Taylor, Trustee, Search Committee Chair
Debra Farar, Trustee
Thelma Meléndez de Santa Ana, Trustee
Jean Picker Firstenberg, Trustee
Laura Talamante, Chair, Academic Senate
Kirti Sawhney Celly, Faculty Representative
Tiffany Herbert, Faculty Representative
Brenda Mendez, Staff Representative
Justin Blakely, Student Representative
José Solache, Alumni Association Representative
Michael Rouse, President's Advisory Board Representative
William Franklin, Vice President, Administration Representative
Leroy Morishita, CSU East Bay, CSU President Representative
Gil Ivey, Community Representative
Michael Kelly, Community Representative
PARKING
Complimentary parking will be provided in StubHub lot 13, located North of StubHub off of Victoria Street. Please enter through Gate D, Dominguez Hills Parkway West. Signage will be made available to direct you to the Loker Student Union where the forum will take place.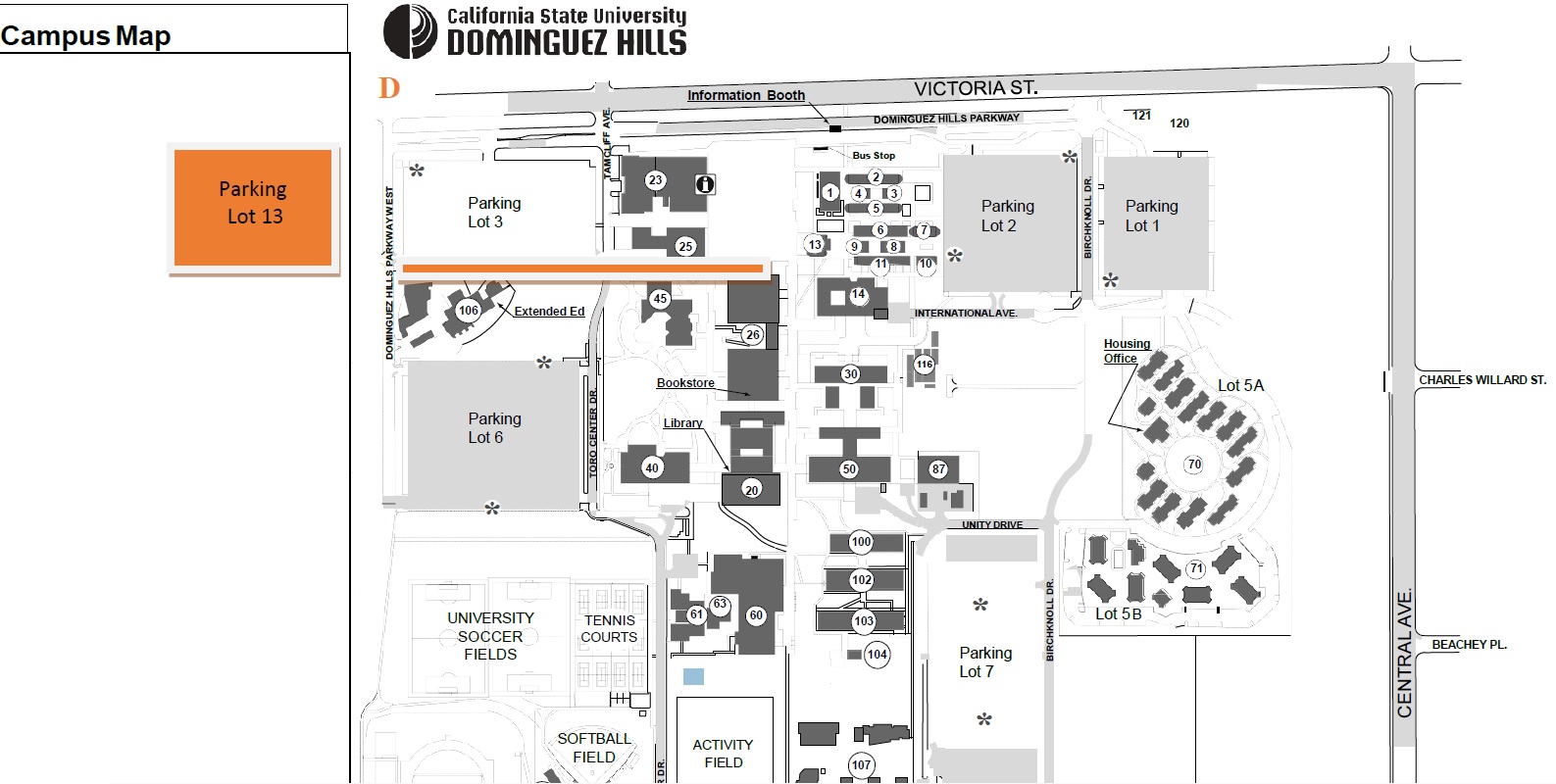 Organizer of Presidential Search Open Forum