President Obama's Pivot to Asia-Pacific: A Turn to Encircle and Contain China's Rise

Tuesday, April 3, 2012 from 7:00 PM to 8:30 PM (PDT)
Event Details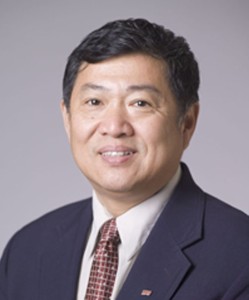 Open to: Public, free
Speaker: Dr. Suisheng Zhao, Professor and Director of the Center for China-U.S. Cooperation at Josef Korbel School of International Studies, University of Denver
U.S. policy toward China during President Obama's first term underwent a dramatic pivot, from stressing shared interests with China to clashing with Beijing on sensitive issues. This paradigm shift is often understood in the context of the U.S.'s obligations to defend its Asia-Pacific allies against a rising China. How should we really understand this shift? Is it indeed a turn to encircle and contain China's rise or are there other causes and implications?
Suisheng (Sam) Zhao is Professor and Director of the Center for China-U.S. Cooperation at Josef Korbel School of International Studies, University of Denver. He is member of the Board of Governors of the U.S. Committee of the Council for Security Cooperation in the Asia Pacific, a member of National Committee on U.S.-China Relations, a Research Associate at the Fairbanks Center for East Asian Research in Harvard University. He received his Ph.D. degree in political science from the University of California, San Diego.
Please register for this event by clicking on the green "Register" button above.

For more information, please contact 21china@ucsd.edu

This event is co-sponsored by China Focus and PIASO.
When & Where

Room 3202, IR/PS Robinson Complex, UC San Diego




Tuesday, April 3, 2012 from 7:00 PM to 8:30 PM (PDT)
Add to my calendar
Organizer
Event Sponsored by the 21st Century China Program at the UC San Diego School of International Relations and Pacific Studies
Co-sponsored by Fudan-UC Center on Contemporary China