President Obama's Legacy in the Courts
Description
Updates:
ON-SITE REGISTRATION IS STILL OPEN.
*Lunch passes are sold out*
Please note that Dean Danielle Holley Walker of Howard University School of Law will be replacing Dean Lia Epperson in Panel 2


Presenting the Thirteenth Annual Wiley A. Branton/Howard Law Journal Symposium
General Outline of Symposium Day Program
8:00am – Continental Breakfast
9:00am – Program Begins - Introductions
---
PANELS
This year's Symposium will feature two panels. Below is a complete list of our distinguished panelists.
Panel 1: President Obama's Appointments to the Federal Bench (9:30 AM)
Moderator: Patricia Worthy, Professor at Law, Howard University School of Law
President Obama has appointed over 200 federal judges to the federal court system and lower courts. On the one hand, from the perspective of race, gender, and indeed sexual orientation, his appointments have been remarkably diverse. On the other hand, from the perspective of legal philosophy, professional backgrounds, and political leanings, his appointments have tented to fit in a relatively conventional mold. Looking back over the last eight years, and focusing on the entire federal bench, what impact has the President made on the judiciary? Is it possible to speak of an Obama federal bench? Have the President's appointments significantly moved the federal bench from right to center or center to left? Are the shifts identifiable after eight years? If not, is there argument that diversity does not matter? Rounding out this panel, we would like to comment on the Female Justice Trifecta currently united on the Supreme Court. As their numbers increase, has adding more women to the bench produced the balance expected?
Stephen Presser, Professor of Legal History Emeritus, Northwestern Pritzker School of Law
The Honorable Anna Blackburne- Rigsby, Associate Judge, District of Columbia Court of Appeals
April Dawson, Associate Professor, North Carolina Central University School of Law
---
KEYNOTE SPEAKER (11:30 AM)

Vanita Gupta
Principal Deputy Assistant Attorney General | Civil Rights Division, U.S. Department of Justice
On Oct. 15, 2014, President Obama appointed Vanita Gupta to lead the Civil Rights Division at the U.S. Department of Justice. As the chief civil rights prosecutor for the United States, Ms. Gupta oversees a wide range of criminal and civil enforcement efforts to ensure equal justice and protect equal opportunity for all.
Under Ms. Gupta's leadership, the division continues its critical work in a number of areas, including advancing constitutional policing and criminal justice reform; prosecuting hate crimes and human trafficking; promoting disability rights; protecting the rights of LGBTI individuals and combating discrimination in education, housing, employment, lending and voting.
Ms. Gupta has devoted her entire career to civil rights work. Prior to joining the Justice Department, she served as Deputy Legal Director of the American Civil Liberties Union (ACLU) and Director of its Center for Justice. In addition to managing a robust litigation docket at the ACLU, Ms. Gupta worked with law enforcement agencies, corrections officials and stakeholders across the political spectrum to build collaborative support for policies that make our criminal justice system more effective and more just.
Previously, Ms. Gupta worked as an attorney at the NAACP Legal Defense Fund, where she successfully led the effort to overturn the wrongful drug convictions of 38 individuals in Tulia, Texas, who were ultimately pardoned by Governor Rick Perry. She then helped negotiate a $6 million settlement on behalf of her clients.
Ms. Gupta graduated magna cum laude from Yale University and received her law degree from New York University School of Law, where she taught a civil rights litigation clinic for several years.
12:30pm
– Wiley A. Branton Award Ceremony Luncheon (Sidley Austin Presentation)
______________________________________________________________________________________________________
Panel 2: The Obama Administration in the Courts--Seminal Cases (1:30 PM),
Moderator: Karla McKanders, Visiting Associate Professor, Howard University School of Law
The late Derrick Bell maintained that there existed in the American narrative of racial equality a through line, according to which any evidence of racial progress, no matter how small or symbolic, is heralded as proof of a post-racial society. The narrative thrust of the Court's Shelby County opinion seemed to be that the fact that an African American has attained the highest office in the land was unspoken and ultimate proof that racial discrimination and equal rights violations are now a thing of the past. Using major civil and human rights decisions in the Supreme Court and lower federal courts during President Obama's tenure, this panel will examine how President Obama's election has shaped the narrative of civil and human rights in the courts.
Peggy Davis, John S.R. Shad Professor of Lawyering and Ethics, New York University School of Law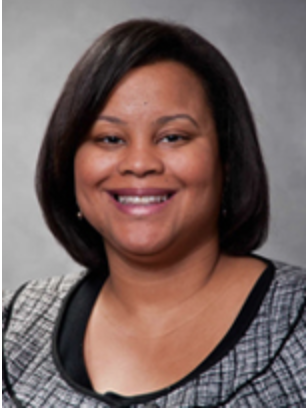 Danielle Holley-Walker, Dean, Howard University School of Law
Danielle Davis, Attorney, Advancement Project
3:00pm – Closing Remarks
3:30pm – Post-Symposium Reception