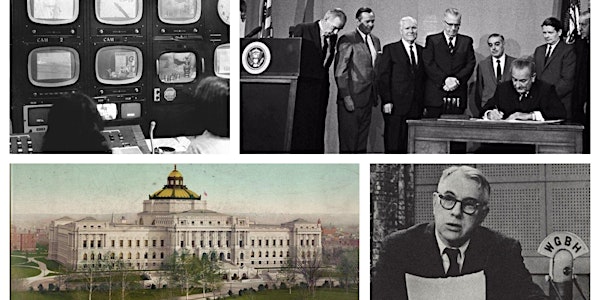 Preserving Public Broadcasting at 50 Years
When and where
Location
Montpelier Room, Sixth Floor James Madison Memorial Building 101 Independence Ave SE Washington, DC 20540
Description
Preserving Public Broadcasting at 50 Years
A Symposium
Presented by the Library of Congress, WGBH, and the American Archive of Public Broadcasting
The Library of Congress and Boston public broadcaster WGBH will celebrate the 50th anniversary of the passage of the Public Broadcasting Act of 1967 with a series of panels featuring pioneers and experts in public broadcasting on Friday, Nov. 3, 2 p.m. – 6 p.m.

Signed by President Lyndon Johnson, the act established public broadcasting as it is organized today and also authorized the Corporation for Public Broadcasting (CPB) to establish and maintain a library and archives of non-commercial educational television and radio programs. CPB established the American Archive of Public Broadcasting (AAPB) in 2009 and, in 2013, the Library of Congress and WBGH assumed responsibility of AAPB, coordinating a national effort to preserve and make accessible significant at-risk public media. During the symposium, panelists, including Jim Lehrer, Nicholas Johnson, Dick Cavett, Cokie Roberts, Hugo Morales, Bill Siemering, Lloyd Morrisett, Paula Apsell, Stephen Gong, Clayborne Carson, David Fanning, Margaret Drain, and Sharon Percy Rockefeller, will examine the history of public broadcasting, the origins of its news and public affairs programming, styles of public broadcasting documentaries, the importance of preservation and the educational uses of public broadcasting programs for K-12 and college education, scholarship, and adult education.
Please request ADA accommodations at least five business days in advance by contacting (202) 707-6362 or ada@loc.gov.
Visit americanarchive.org to learn about the American Archive of Public Broadcasting.
Photo: The Library of Congress, Thomas Jefferson Building, ca. 1900, Detroit Publishing Co., Prints and Photographs Division, Library of Congress.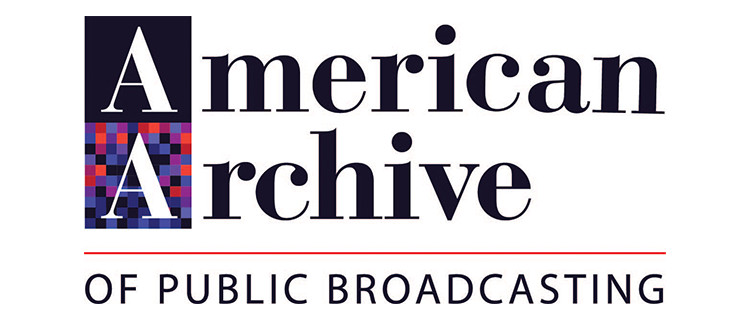 "Preserving Public Broadcasting at 50 Years" is made possible by gifts to support the Library's free programs. Make your gift at loc.gov/donate. If you would like your gift directed to support the American Archive of Public Broadcasting, please include a message in the "Special Instructions" field of the online giving form.