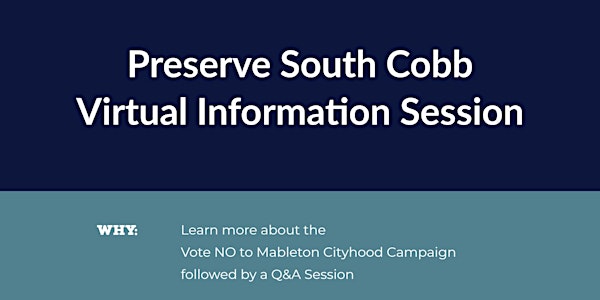 Preserve South Cobb Virtual Information Session
Virtual information and Q&A session to learn about the Vote NO to Mableton Cityhood Campaign.
About this event
Mableton Cityhood is on the ballot for South Cobb voters this fall!
Preserve South Cobb is hosting a Virtual information and Q&A session on Thursday 10/6 at 7PM. You can join at this link: http://shorturl.at/ikxY4
Please share with your friends, family, and neighbors in the South Cobb area! We are finding that South Cobb residents are still not aware that this referendum will be on their ballots in November. It's vital that we each make an informed decision about this important issue for our community.