Description
---
Calling all Preservation Pennsylvania Members and Friends! We invite you to join us at the Annual Meeting and Ice Cream Social. In addition to getting the scoop on Preservation Pennsylvania's happenings, we will be serving up delicious ice cream and fun toppings.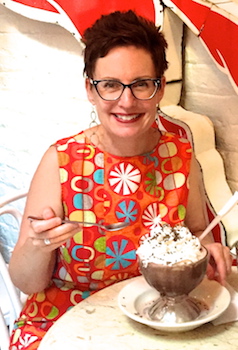 We'll also sprinkle in a great presentation by Mod Betty of Retro Roadmap, celebrating "cool vintage places and retro fun!" She'll share her stories about small legacy businesses and the families behind the counter, inspiring us to engage with special places and explore beyond the weighty concept of "historic preservation."

For more about our featured speaker, check out her Retro Roadmap website!
She'll be available to autograph copies of her Retro Roadbook guides!