Description
Minoru Yamasaki, Detroit's best-known midcentury architect, left his mark all over the city. This tour, offered once per summer to the public, explores Yamasaki's legacy in Midtown and the Cultural Center, including stops at Wayne State University's magnificent McGregor Conference Center and reflecting pool.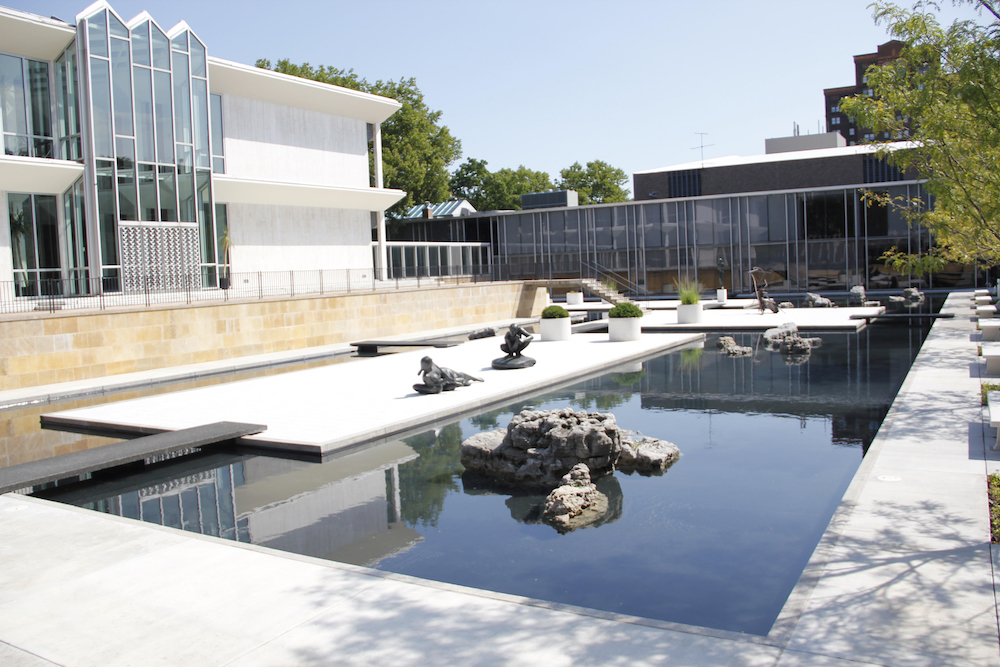 All tours take place rain or shine, and are about 2 to 2.5 hours long. Please arrive 15 minutes before the start of the tour. Advance ticket purchases are available through the afternoon the Friday before the tour. If there is a date missing from the tour page, the tour for that location/date is sold out. Tickets may be refunded up to 7 days prior to the date of a tour; after that, tickets are not refundable.
Parking: Metered parking is available in the immediate area surrounding the library and there is a parking structure located at Cass and Putnam.
For any and all tours we offer, we request that groups of more than 6 purchase advance tickets. Groups of 15-20 are able to receive a group discount for Saturday 10am tours. We do offer private tours for groups of any size on any day of the week. For info on booking private tours, please email Mickey Lyons at mlyons@preservationdetroit.org.