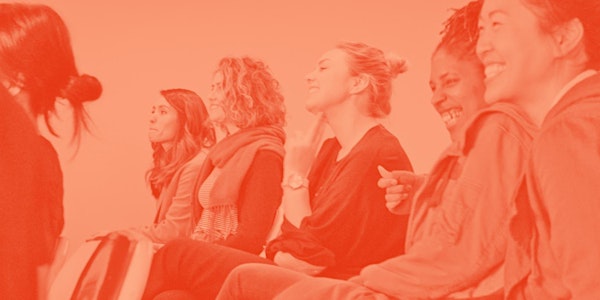 Presenting Work With Confidence
When and where
Location
Mule Design Studio 80 Fresno St San Francisco, CA 94133
Refund Policy
Refunds up to 7 days before event
Description
Of course you have good ideas. But it takes more than a good idea to command attention. You need to package your message and project confidence. Mike Monteiro will show you how.
The ability to turn a list of recommendations into a compelling story is the most critical skill that rarely gets taught—and never across disciplines. Designers learn to speak to designers, engineers to engineers, business leaders to each other, etc.
During this workshop, we'll cover effective presentation techniques including:
Confronting the terror of standing up in front of people
Taking charge of any room
Turning information and recommendations of any type into a good story for any audience
Mapping your work to shared goals and objectives
Asking for the right kind of feedback, and avoiding opening yourself up to stuff you don't need
In a single day, Mike Monteiro will turn you into the most confident and prepared version of yourself you can imagine.
Everyone loves this workshop!
"The content was incredibly useful. I've mostly worked as a lone wolf in a sea of engineers and have been making it up as I go. Having some solid, easy to remember, principles for not messing up have already carried me through the last week of a pretty challenging project."
"It was a revelation!"
"I don't know how to choose just one favorite part."
How your day will go
In the morning, Mike will explain the core principles of powerful presentations and share the mistakes most people make. Then, participants will have the opportunity to each give their own presentation and learn how to offer constructive critique.
The afternoon is for do-overs! Following the presentations and critique, each participant will be guided through refinement and given the opportunity to put the new techniques into practice. Everyone walks away a champion.
Because of the intensive, collaborative nature of the workshop, we keep each class size small.
This workshop is for you!
Whether you're a designer, a developer, an engineer, a product leader, or whatever funny name you've come up for yourself this week, your job includes having to convince someone of something. Time to do it better.
Bring this one small thing.
Be ready to give a 5-minute presentation. We will provide additional details to registered attendees in advance.
Bring your whole team!
Bring three friends. Save big money. Please contact us at workshops@muledesign.com for more information.
About Mike Monteiro

Mike is the co-founder and design director of Mule Design Studio, based in San Francisco. He writes and speaks frequently about the craft, ethics, and business of design, and is the author of the now-classic Design Is a Job and You're My Favorite Client.
In 2014 Mike won .net's Talk of the Year award for How Designers Destroyed the World, a cheery exhortation to do better work.